Best Android Apps Development Services For Small Businesses & Startups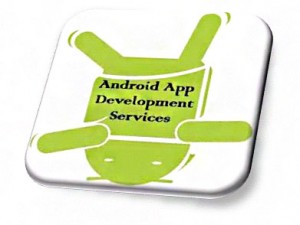 There are different companies on the web that claim to offer the best Android apps development services for small businesses and startups. With 700 000 registered apps and diverse versions (Gingerbread, Ice Cream Sandwich, Jelly Bean, etc.), Google Android OS tops the list of the best mobile operating systems. It has 800 Million activations all over the world, which clearly shows that how this Linux-based OS created by Android, Inc. and purchased by Google, Inc. has claimed its dominance in the market. Packed with immense usability, it has managed to become the first choice of technology giants such as Samsung, Motorola, Google and LG. According to a recent survey, around 56 Billion Smartphone apps have already been downloaded from Google's Play Store.
The rising demand of Android applications has certainly encouraged entrepreneurs to go for the custom Android applications service. Apps Chopper is one of the best android application development companies, which helps startups and small businesses to own the best Android apps at reasonable cost. A number of businesses have embraced mobile marketing as a crucial aspect of their promotional strategy. And, the are reaping diverse benefits of choosing Android apps for their promotion
     =>  Better customer relations & enhanced business productivity
     => Businesses are flourishing as Android supports 75% of the smart phones OS
     => It helps SMBs get the best advantages of this platform
Our team of Android application developers is capable of delivering the best Android app development. The prime focus of our team always remains to comprehend the specific business requisites of clients and work accordingly. It is true that there is immense talent in India, being a prominent Indian firm, we also handle the challenges from basic to the high-end projects.
The best services rendered by Apps Chopper comprise:
     => Android apps portability & testing
     => Android m-commerce and widget app development
     => Android social media and enterprise application development
Thus, if you are an owner of small businesses or startups and looking for the best Android apps development services, then none other than Apps Chopper is the correct choice.