Automotive App Development : The Best Concept For Vehicle Maintenance via App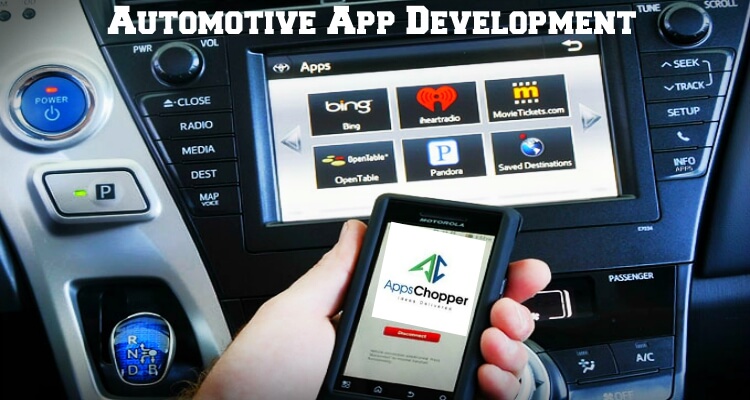 The evolution of mobile app technology has broadened numerous pathways to reach out the prominent customers and facilitate them with extraordinary services. From travel industry to entertainment companies, the user-friendly & feature-rich apps are highly considered to generate revenues. Today, various automotive enterprises are rapidly steering towards app development service providers in order to exemplify their business & make profits via an extraordinary app. In other words, automotive app development is a favorable option to accelerate the tech-based drive among the global customers.
With the current market scenario, it seems like automotive app development is absolutely advantageous for users' convenience and their safety. Various tech-savvy customers are swiftly switching to these types of apps in many ways and that's why, almost every automobile firm aspires to launch an innovative and useful automotive app. From year by year, the automotive apps are getting popular as the majority of people find them advantageous to:
• Understand the functionalities of vehicles
• Monitor all the features of automotive vehicle
• Customize vehicles' interiors & exteriors without any flaws
• Learn to operate vehicle manually with perfection
• Maintain utmost safety and regulate functions of the automobiles
• Analyze the efficiency & speed of vehicle
• Drive and operate vehicle safely
Automobile app development is a great step to establish your automobile industry as it facilitates customers as well as illustrates all extraordinary functions of any vehicle to increase its sale. Many automobile manufacturers have launched apps in order to:
• Enable customers to enjoy exclusive multimedia features for entertainment
• Make users drive safely with exact suggestions & guidance
• Offer multiple functionalities for regular maintenance of a vehicle
• Promote the company's brand & the latest models of automobiles launched in the market
• Allow the clients to personalize their vehicles by customizing its features and parts including color, wheels, stereo, interior, & exterior decor.
Get in Touch for Automotive App Development
Contact US
Undoubtedly, automotive app development is a favorable concept to accelerate the sales rate and assist customers for better driving experience. An automated app developer always aims to integrate few basic features in order to reach out more & more tech-friendly customers. Check out the generalized features of an automotive app as categorized below:
Fully-functional app based on customer details
• To record the entire details of customers & their vehicles
• Maintain reports of inspection
• History of vehicle and repair option
• Signatures for invoices
• Precise information & data of vehicle & its owner
App for vehicle maintenance
• Proper notifications for vehicles' service
• Get exact details of any automobile with a single touch
• Manage multiple vehicles at a time
• Resolve queries & issues regarding features & operations of vehicle
• Set reminders for frequent vehicle service
There are various types of automotive apps available in the app stores & their features are specified for GPS, Weather, safety, vehicle maintenance, Bluetooth, fuel consumption and speed alerts, voice recognition, multimedia features, easier navigation. So, it is highly advantageous to invest in automotive app development & encourage them to introduce an engaging and high-performing app for customers.