Camera & Photo Editing App Development for Android & iOS : Photo Sharing Apps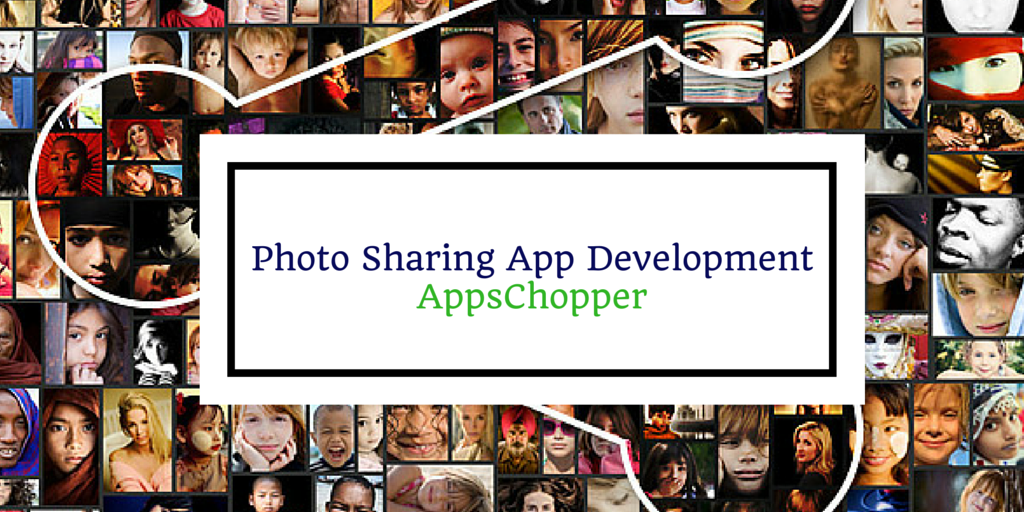 This is an era of social connectivity through digital platforms and there is no better way to let others know about your life than by sharing your images. There are so many dedicated apps that let you share your pictures across the web, for instance, Instagram. Such apps offer you a platform to showcase your life's journey to your friends, family and the world in general. Owing to the rise in demand for the photo sharing and editing apps, photo editing app development has become quite an in-thing.
Once such apps are successful, they can let you earn high revenue from advertisements and in-app purchases. A photo sharing app is not complete unless it gives the users the option to make changes in the images before sharing it. The users love to add certain effects and filters to the pictures they click before they put it on a sharing platform. Whether you go for Android camera app development or iPhone apps, you got to choose the development company with care.
The competition among the apps is quite glaring nowadays and your photo sharing app has to offer something extra to outperform others in the race. For instance, if you are planning to go for photo sharing app development, you must add photo editing features as well with effects that no other apps offer. This feature must also be added if camera app development is on your cards. If you wish to downplay the competition, you can also go for Instagram clone app development.
Get in Touch for Photo Editing App Development
Contact US
Why are photo editing and sharing camera apps so popular?
People often visit new places, meet different people, taste the delicious and great-looking food and love to have pictures to record these memories and even share them. The photo sharing apps offer a simple and secure way to let all your acquaintances see your beautiful pictures. As most of the photo sharing camera apps come with editing features too, the users can add effects and filters to the images prior to sharing them with their friends. Pictures say a thousand words and there are times when you need not write any text to describe some emotions. The photo editing and sharing apps let you do that in the simplest manner.
The fact that photo editing app development is possible for both Android and iOS makes these apps more popular among the lovers of both operating systems. Apart from the images, the users can also share GIFs and videos on the photo sharing apps, thereby making it a multipurpose platform. One more factor that adds to the popularity of camera apps with editing and sharing features is that there is no complexity involved in the app.
What You Get With Our Photo Editing and Sharing camera apps?
AppsChopper develops photo editing and sharing apps with an impressive set of features hard to find in any rival app. Moreover, we are well-versed with both iOS photo sharing app development as well as Android camera app development. If you do not wish to be experimental with the apps, you can go for Instagram clone script. We will develop an Instagram clone with a unique look.
Feature-Set That Comes By Default With Our Apps
Simple Editing Features
We believe in keeping things simple. Therefore, we have made the editing process simple yet very effective. The users can add different effects and filters to the images and share them only when they are satisfied with the result.
Several Effects and Filers To Choose
We have offered a host of image effects and filters that can be applied to the images. We can add more such effects according to the specific requirements of the clients.
Shows newly clicked and downloaded photos
When there are new images in the gallery that have been shot by the camera or downloaded from the internet, the app shows them to the users so that they can easily share them through the apps after editing them suitably.
Option to Like, Share and Comment
The users of the app get the option to like the images, share them and comment on them. Obviously, there are privacy restrictions that can be invoked as and when required.
Seamless Interaction With Other Apps
We create photo sharing app with an aim to add modern features that make it beat the rivals. In keeping with our approach, we build apps that integrate with other apps on the devices if required. For instance, this app picks the images from the gallery without any hassle.
Features Based On Client's Requirements
Apart from all these features, we are always keen on listening to our client's specific requirements and incorporate them into the apps. We never hesitate to walk that extra mile for the complete satisfaction of our clients.
Get in Touch for Photo Editing App Development
Contact US
The AppsChopper Advantage
AppsChopper is a name that strikes the mind when it comes to photo sharing and editing app development. Headquartered in India, AppsChopper is a trusted name in Android as well as iOS camera app development.
Certified and Experienced Developers
We have a set of highly skilled developers who are competent enough to build both android photo sharing app development and iPhone camera app development. We recruit the best of the talents to ensure the unparalleled quality of the apps.
Unparalleled Experience in photo editing and sharing App Development
AppsChopper has been in the mobile app development industry for a long time now and has acquired great expertise in the development of apps in diverse genres including the camera apps for iOS and Android devices. We produce apps for both platforms with similar dexterity and passion.
An Impressive Portfolio
We have provided services to thousands of clients across the world and our portfolio is quite large and impressive. The clients that AppsChopper has catered are among the known names of different industries.
Proven Customer Satisfaction
By the virtue of reduced app development cost and time, we are able to create apps that not only serve the purpose and meet the client's requirements but do so in the most affordable and swift manner.