Why Companies Consider iPhone Game Development As A Good Business Option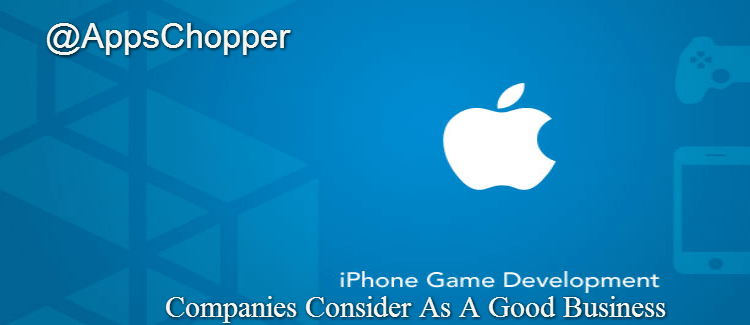 Mobile gaming is an outcome of expeditious growth in the various technological fields including advanced software and feature-rich applications. Both Android and iOS versions of operating systems are widely used by the global users for accessing varieties of multifunctional apps through different handheld devices. As the market is flooded with numerous mobile apps, the most successful and popular gaming applications are firstly introduced on iPhones itself. Today, most of the businesses are looking forward to hiring iPhone game developer to get high-performing mobile applications as iOS devices come with advanced features and functionalities.
As iPhones exhibit advanced interface with modified functionalities and that's why, it is considered the best platform for gaming lovers. Among various gaming apps, iOS gaming applications offer an enhanced user experience just like their Android versions. Thus, companies choose iOS over android app development services for getting innovative applications with engaging features. Talking about the gaming world, both independent mobile game developer and the respective companies select iPhone app development as their first choice even if it is expensive.
Get in Touch for Mobile App Development Company
Contact US
Key factors of iOS applications that lead to better gaming
1). Flexibility for better gaming experience
The iOS versions of the gaming apps are also getting popular like their Android versions. In 2016, various iPhone apps were launched which are listed as the top gaming applications including Super Stickman Golf 3, Pokemon Go, Reigns, Clash Royale and more. With the fact that these popular iOS apps never gained the similar popularity with their Android versions. Although Android is a tough competitor of iOS, it undoubtedly fails in the context of flexible gaming apps for the handheld devices. Due to the following advanced features, the mobile game developers are shifting towards iPhones.
2). Excellent way of strengthening brand image
iOS is highly upgraded interface developed especially for the iPhone users. Most mobile game developers consider it as the best platform for designing high-quality games while using eye-catching, stunning and engaging graphics which are favourable for the best user-engagement. On the other hand, iPhone gaming apps offer flexibility to the users and the organizations can also strengthen their communication bond with them. Thus, it can be said that iPhone game development is really advantageous for every business.
3). High performing gaming apps for increased ROI
Even if there are numerous applications which are available in free and paid versions, iPhone gaming apps are more profitable for the business. According to the recent reports, people prefer buying iOS apps more than their Android versions and support in-app purchases. Both large and small enterprises consider iOS app development for getting better ROI which is highly beneficial for the business growth.
It is known that Android apps generate higher revenue with more ad impressions in comparison with iOS applications but the fact is that a large number of iPhone users spend for in-app purchases
Get in Touch for Mobile App Development Company
Contact US
4). Easy to use and update with highly compatible features
Along with Android app development services, the developers are more involved in designing iOS gaming apps for the business. They enjoy this task as they can freely deploy their creativity while designing iOS apps as it doesn't require more work and remains consistent on different Apple devices.
With all above factors, it is clear that hiring iPhone game developer is a favourable step for every business. With various advanced functionalities and sophisticated features, iOS apps are getting popular day by day and that's why, iPhone game development is a great business option.