Dating App Development : Get Android & iOS Dating Apps Like Tinder, OkCupid & Tangle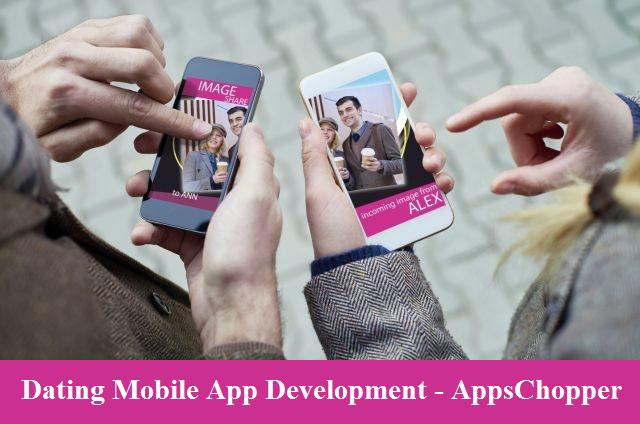 As the popularity of such apps grows, Dating app development is also at its peak. Many new players are now venturing in this domain as it is a high revenue generating app essentially because people have finally accepted dating apps as means to meet new people. Most of the dating apps show the photograph and a short description of the person. Option is provided to post a like in order to convey your interest to the person. If he or she responds to your interest in affirmative, you can contact each other and plan a date. Tinder is a name synonymous with dating apps and that is why every company that wishes to have a dating app wants it to be Tinder clone.
Dating app is a great way to find partners with whom you share interests and likings. Apps like Tinder and OkCupid give you an interface to view your prospective date and meet them if deem them good enough. According to Pew Research Centre, the number of users on dating apps have tripped since 2013. The stigma attached to these apps no longer holds people from using it. Almost one in every five 18-24 olds are now active on dating apps.
Get in Touch for Dating Mobile App Development
Contact US
What you get with Online Dating Apps
A dating app is essentially a facilitator that lets people meet others as per their likings. As these apps are topping the popularity charts, launching such an app can fetch you great revenue. You can also offer in-app purchases to boost the revenue generation. There are several dating apps active in the arena with a different set of features; however, the core functionality of the app is similar. The dating app developed by AppsChopper has an enviable set of features that include
Option to Like, Ignore or Send a Special Like
The app will offer its users the option to like the person, ignore him or her and also send a special like. The option to send a special like can be offered as an in-app purchase. All these things can be done by the users anonymously.
Option to Filter Results You See
The users will be able to set the filters on the result that is displayed to them on the app. The filter may include the age bracket, location, gender, etc. The option to disable the discovery is also provided to the users for their privacy.
View Matches
Matches can be viewed when there are any. Matches will be seen in the designated section when the users get a positive response from the person he or she has sent a like or special like.
Chat With Your Matches
Once you have matches on the app, the users can chat with them and take their conversation forward. The chat options will be displayed to the users only when they have more than one matches.
Location based Results
Location service is a part of the filter feature. When the users enable the location service, they will be shown results with the persons who are in the close vicinity of the users. The users can also alter the search distance span.
A Rich and Intuitive UI
All these features will be held together with a great user interface. We deliver dating apps with intuitive features so that users do not have a hard time comprehending the features and function set.
Get in Touch for Dating App Development
Contact US
Apart from these features, we can add any other Tinder clone script you wish for both Android and iOS dating app development.
Why Free Mobile Dating Applications like Tinder are so Popular
The society all over the world is coming out of the radical cocoon which forbade people to date and meet new people. The free dating app provides a great platform for the young people to meet up others who can be their future friends, BFFs or even prospective life partners. As these apps can be anonymous, people love to be active on them. It is also a way to escape from the mundane realities of the life and feel the excitement of meeting new people around you. The fact that these apps are free, attracts the youth as they often do not have a lot of money to spare. You can also encash its popularity and rake in a good amount of money by mobile dating app development.
Advantages of Developing App From AppsChopper
Our systematic and structured approach towards Android application development and years of experience have catapulted us to a position where we can develop high-quality Android apps for our clients. AppsChopper believes in forging a long-term relation with their clients and to ensure it, they are never hesitant to walk that extra mile. We start with understanding the requirements thoroughly by holding discussions with the client and begin the development only after we are clear with the requirements.
Some of Our Salient App Development Features
Highly Skilled Developers
Our team of developers is highly deft at developing Tinder Clone Android App as well as iOS apps. You can entrust with the responsibility and expect nothing short of perfection.
Immense Experience in Dating App Development
We have developed dating apps for many of our clients from around the world and hence, equipped with a vast experience of the app genre.
Great After-Sale Support
We also offer timely support to our clients after we deliver them the app. The apps are tested for any bugs and errors. However, if there are still some issues, we provide complete technical assistance.
Complete Conformation With The Client's Requirements
Through meetings and discussions, we make sure that all the requirements of the clients are met specifically.
Some of the Popular Online Dating Mobile Applications
The app market has witnessed the rise in the number of dating apps in the past 3 years and surge is likely to continue. Enlisted below are some of the popular dating apps that people love.
Tangle, The Dating Ring, Ok Cupid, The Grade, Siren, Coffee, Meets Bagel, Tinder, Bumble, Hinge, The Catch
AppsChopper can let you build dating apps that resemble them and are equipped with similar features, but in a unique form. If you want to create an app similar to Tinder, or any clone dating apps, please contact us. The dating app development cost is also comparatively less when you choose AppsChopper for this service.