Do You Need Both Mobile Apps and Mobile Websites for Your Business?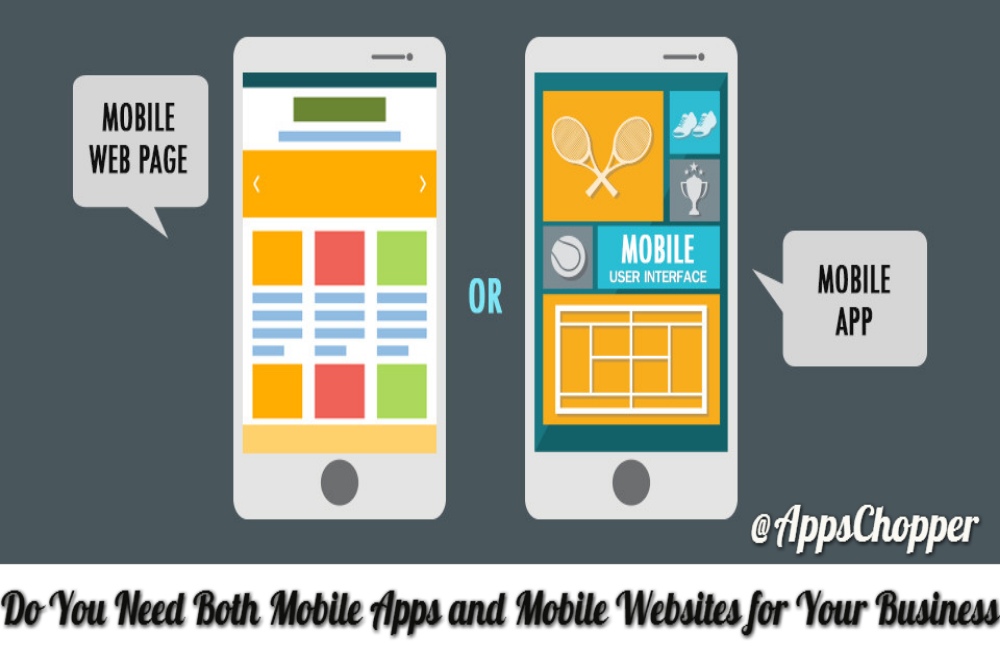 In today's scenario, the usage of smart phone is increasing at an incredible rate and so is the demand of mobile apps. These days, businesses are developing their own app to stay in the competition. However, it is totally a business call to select between a mobile app and mobile website than going into the technical capabilities of each platform. The main reason being that it might be possible that the same number of customers who are accessing your websites through laptops may connect to your brand with apps.
Apps are the perfect ways for companies to reach out to their prospective customers in no time just like a website or advertisement. As a matter of fact, both mobile apps and mobile websites are very similar at first glance but determining which is the perfect option for any company may depend on an array of elements.
Get in Touch for Mobile App Development Company
Contact US
Mobile apps
Designed specially for smart phones and tablets, a mobile app is basically a software application that is different from a mobile site and can be easily found on any search engine. Initially, these apps were designed in such a way that they gave the similar experience to the users as that of a website. But, now with the growing usage of smart phones, these apps are designed in order to serve as part of a business's mobile strategy.
Benefits of using mobile apps
• Customers get easy access to your information, location map, offers, discount and many more with just one click.
• Distinguishes you from others and makes you stand out of the crowd.
• Boost your brand name.
• Can provide more personalized experience to your clients,
• Option of sending push notification.
• Collection of database becomes easier.
Mobile Websites
A mobile website is basically designed to appear and function properly on both mobiles and desktops. If you don't have a responsive website, than your website looks outdated and can't function properly on mobile devices. A mobile website is basically easy and cost-effective to develop and can work on all type of mobile platform.
Advantages of using mobile websites
• Your website can be opened on any mobile device that has a browser which helps you in reaching to large customer base.
• Improves your ranking on search engines.
• Easier to maintain as one URL for all devices.
• Available for both new and existing customers.
• Cost-effective
Get in Touch for Mobile App Development Company
Contact US
Final Overview
After going through this blog, you will get a deep insight as to how to look at the mobile market. Undoubtedly, a mobile website combined with a mobile app will be the perfect answer for all your needs and demands. Though the website will disclose the matter in an easier format but the mobile apps will also turn out to be beneficial as it will connect with the users in a way that a site cannot.