Facilitate Better Ways Of Learning With Education App Development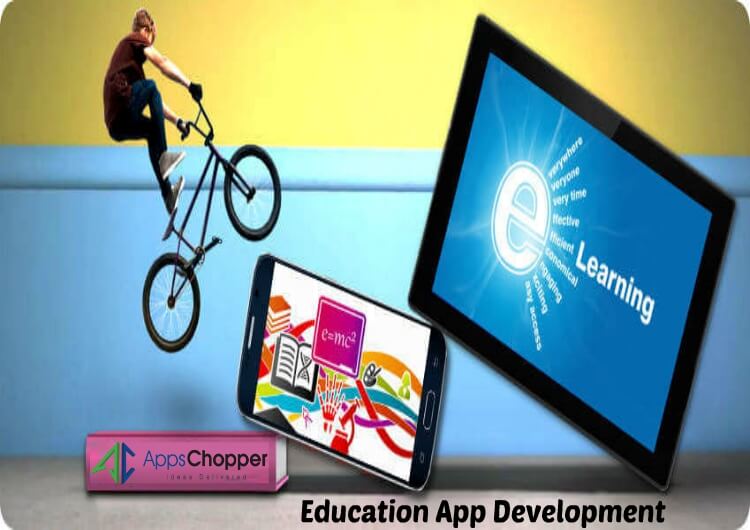 Learning is a crucial factor to develop your skills and gain in-depth knowledge in any subject. Nowadays, students are familiar with the most trending technologies & they seek guidance to utilize them in a right way. Instead of following the usual "pen & paper" concept, teachers & tutors are introducing various smart ways of learning new things & gain tons of knowledge at one place. Education app development service providers are in huge demand as many educational institutions are aspiring to find better methods to understand any practical process or theoretical concept.
With the growing usage of active mobile devices & tablets, people spend a lot of time while using education apps for online learning. According to the recent surveys, it is clear that mobile apps are the future of education industry & you might wonder knowing that:
Get in Touch for Education App Development Company
Contact US
• Around 57% of children access mobile apps for learning purposes.
• Institutions have spent more than 12.4 billion dollars in M-education and predictions are revealing that these investments will reach beyond 37.8 billion dollars by the end of 2020.
• The entire educational market will grow exponentially at a Compound Annual Growth Rate (CAGR) of 34.72% from the year 2017 to 2020.
• 99% of students find online learning interactive & favorable to gain in-depth knowledge specifically for practical subjects.
• M-learners love using an online medium to learn facts & get updated information on their fingertips.
In the wide zone of education, you will find several options to take advantages of the most trending technologies and that's why, the demand of education app development services providers is getting higher day by day. Educational apps are categorized to define all possible ways of online learning & you can explore them to enjoy the given benefits:
• To find detailed information on any topic from any subject
• Learn new concepts & practical methods easily
• Smart way of improving your memory & skills
• Educate students in an interactive manner
• Take online tutorials from experts & educators
• Search & download questionnaire for exam preparations
Today, AR-based educational apps are getting so popular among students as they allow them to view natural phenomenon virtually on multiple platforms. Many educational institutions have introduced personalized apps for students & their parents and that's why, you need to hire mobile app development companies if you want to facilitate better options of educating learners.