Finance App Development: Manage Your Accounts & Financial Expenses With Customized App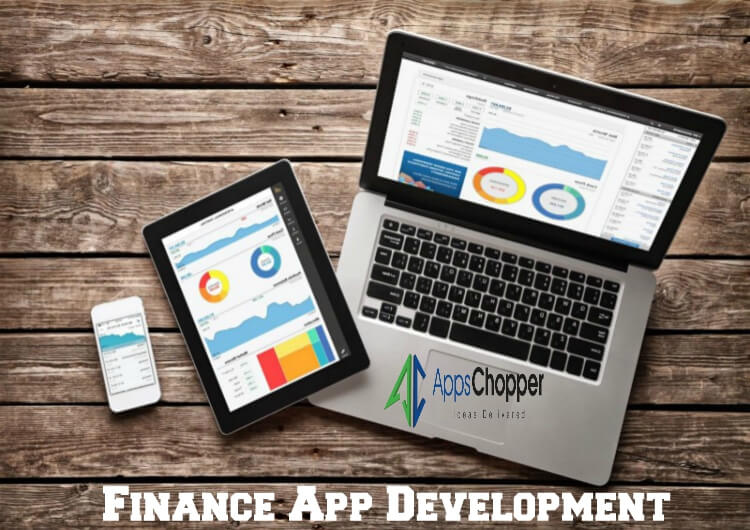 It is known that people from the banking & financial departments can easily manage and keep the data on their finger tips. But nowadays, the concept & technique meant for finance management are influenced with the arrival of advanced mobile app technology. Many finance experts & banking professionals prefer to access highly customized apps to rev up the finance process, monitor advance banking operations, & keep all financial data on track. Thus, the demand for finance app development service providers is rising rapidly year by year in every sector.
Apart from managing the financial data, a customized finance app is useful to monitor the cashflow & keep a track of all assets & transactions made by user. Today, the global population is turning towards digitalization rather for shopping purposes, for education, to have entertainment, to improve their lifestyle, or to get banking services. More and more people are switching to customized mobile apps to make online transactions and enjoy various banking facilities safely, quickly, and without any inconvenience. That' s why, many financial institutions & banks are hiring finance app developers in order to facilitate their customers with upgraded self-finance management system.
Generalized features & functionalities of a finance app
• Fully customized overview of account
• Option for uninterrupted & fast transactions
• Bank statements on current & previous money transfer
• Reports on the overall expenses along with the average spending rate
• Makes banking requests including cheque books & accounts
Get in Touch for Finance App Development
Contact US
The mobile applications are developed for specific purposes and similarly, for financial app development, your app designer will categorize app as per its usage. Check out the below-given list of the common types of finance apps that are majorly used by the people:
Accounts linked apps- In the process of financial app development, security & personalization both are crucial as account linked apps are designed to fetch data through the users' account from several financial institutions along with the updated transaction history. This app assists users to check out & analyze their credits, debits, interests and other money transaction details.
Monetization apps- Many startups are emerging in the financial sector with a unique concept to facilitate their target customers and make money via high-performing app. They hire professional finance app developers in order to get an extraordinary app for providing various banking facilities & financing advices. A monetization app enables the users to learn various ways to save money & manage their daily spending just by mentioning their account details securely.
People access monetization apps to save money & learn various strategies that are necessary for appropriate finance management. On another hand, many financial startups boost their profits by providing free assistance to the app users & determine their major spending habits & preferences.
Collective account apps- Almost every finance app developer is familiar with the complexities & technicalities meant while creating customized account apps in order to facilitate customers with various financial activities. A user can access the complete information of bank, accounts, investment details, terms & conditions for loans along with the various updated details. People find these apps favorable to manage their funds, get notifications or alerts for average spending limitations as per your budget, & view pending transactions along with the updated details.
Receipt scan app- Many people prefer to manage their expenses & receipts via feature-rich finance apps. It becomes easier to keep a record of overall expenditure in the digitalized format and that's why, users access these type of apps on daily basis.
Mobile accounting apps are expanding their market share with ever-increasing revenues rate. That's why, the demand for finance app development companies is high.