Food & Beverage App Development: Order Your Favorite Dishes & Say Bye To Hunger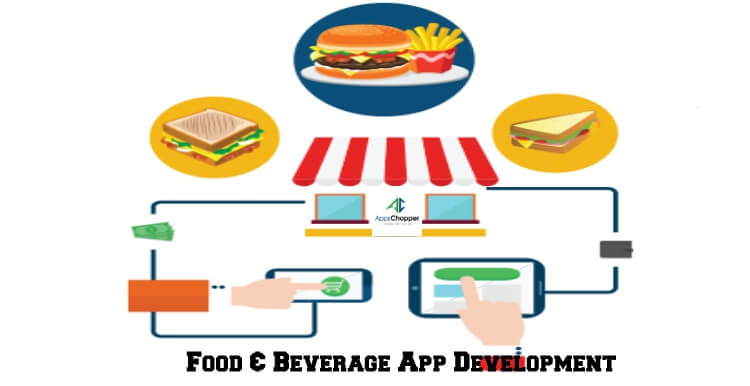 You may love to spice up your party mood with delicious food and refreshing beverages. People prefer to order food via customized apps instead of standing in a long queue and waiting for their turn. It is obvious that anyone might feel hunger anytime and thus, it will be a great option to get your favorite meal at your doorstep along with energizing drinks. Everyone enjoys hassle-free services and that's why, food & beverage app development is profitable to establish your food business among numerous competitive food ordering service providers.
Many food companies, hotels, and restaurant owners aspire to reach out their consumers via engaging apps and serve their mouthwatering dishes with the fastest home delivery services. A food & beverage industry contributes around 20% of the global economy leading to the expansion of its market share among numerous companies, enterprises, and food cooperations. Many food & beverage app developers innovate more feasible ideas & concepts to create an extraordinary and interesting app that can retain more & more food lovers. A typical food & beverage ordering apps features:
• Sign up or login portal for user's details
• A customized platform for uninterrupted ordering experience
• List of nearby restaurants & food courts
• A well-defined menu of dishes & beverages
• Multiple options for easier payments via credit cards or e-wallets
• Fastest home delivery services to get food at doorsteps
• Options to check out reviews & give feedback
• Extra benefits & rewards for referrals
• Push notifications on festive offers and hot deals
Get in Touch for Food & Beverage App Development
Contact US
Nowadays, consumers are enjoying online food ordering services along with various benefits. On another hand, many food & beverage agencies are taking benefits by engaging more and more users on these high-performing and user-friendly apps. Let's define some major profits of opting for food and beverage app development services:
• Customers love fast & convenient food ordering services- Either there is a pre-planned party or cravings for delicious cuisines, people prefer to order food along with their favorite beverages via an advanced app. Several food companies set their budgets for food & beverage app development in order to facilitate their prominent customers and expand their user-base.
• Compete with other businesses- Numerous food agencies & the restaurant owners rely on food & beverage app developers to promote themselves & stand out among others. A custom-built app enables users to order multiple dishes and drinks conveniently at their homes from any hotel or food corners. In this way, various food businesses spread their market share from person to person, local areas, countries, and continents to all around the globe.
• Bulk order to more profit- Those days are gone when people follow their phone books to connect with any service provider. Along with numerous industries, the food & beverage companies are introducing web & mobile apps to serve their global customers with quick and on time home delivery services. People can view, select, order, track, & pay for their orders with every step while companies may boost their profits & increase the order size.
So, there is no need to wait if you really aspire to establish your restaurant & food business in the global market. You must go for food & beverage app development services to reach out each & every food lover from all around the globe.