Go For Mobile App Development For Better Enterprise Mobility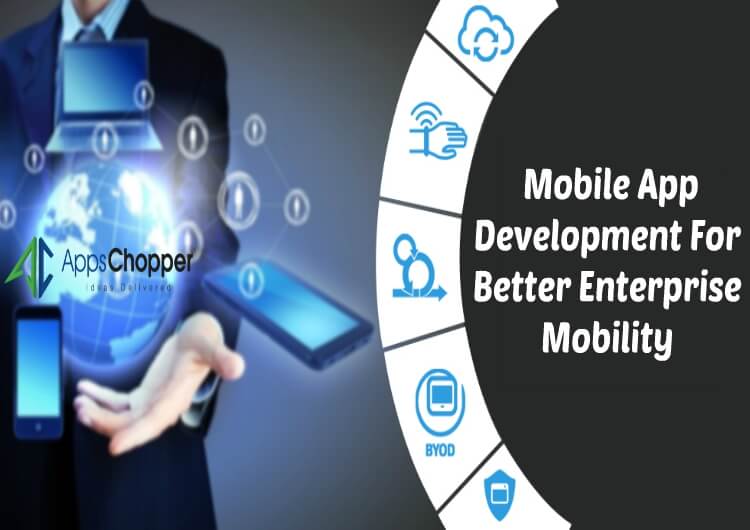 Mobile phone users are all around us. Apart from entertainment & communication purposes, handheld gadgets are also used for monitoring & manage various time-taking tasks at your workplace. Nowadays, the majority of companies prefer to hire Android app developers for enterprise mobility & better work management.
Being a business owner, you must introduce a user-friendly & device-compatible app for your employees and management. Facilitating convenient & easier ways to perform and manage tasks is beneficial for the betterment of the organization. That's why, opting for Android app development is a great initiative to bring up various opportunities for better productivity and business growth.
You may have planned to take the benefit of app technology to boost your business and monitor the entire work flow of the organization. But, you must make sure that your enterprise app comprises some important features that are trending & getting popular among Android app developers.
Get in Touch for App Development Company
Contact US
Your enterprise app will be success if your iOS & Android app developer has integrated the below-mentioned features & functionalities in it:
Utmost security & privacy concerns
Hackers utilize various techniques to harm & leak data or other functions of an app. Several business owners access enterprise app to store their confidential data and information in bulk. So, you must ensure that your enterprise app can deal with all type of security risks and completely protected from hackers. Therefore, you must avail services from a well-known mobile app development company that can help you get a fully functional & secure enterprise app.
Introduce easier cloud hosting
When it comes to the security assurance, cloud technology is a favorable option to enhance your app's capability for data storage. If your app is fully secure then you must migrate to the cloud you that can you can minimize your expenses and build trust.
Without any security risks, your iOS or Android app developer can utilize cloud technology to store tons of data and test your enterprise app's features across various devices. It simply means that you can put important data & app for secure access & the remaining files for cloud hosting. That's why, you must make sure that your iOS & Android app developer have expertise to make a cloud integration of your app.
Integrate few "smart" features
Cortona & Siri act like personal assistant for an app user and people love to have them for better interaction & digital communication. So, it will be better not to ignore the importance of making your enterprise app engaging & interesting along with some intelligent features or functions.
Make it cross compatible
Irrespective of the platform & device, customization of an enterprise must be done for cross-platforms. If your employees are unable to access your app across distinctive devices & platforms then it will turn out for no use as the majority of users will face restrictions while using it.
Final Words
Enterprise app development is a key factor if you want to compete for your business growth. You will definitely achieve success with your enterprise app that showcases all prominent features & delivers awesome user experience to your staff. In other words, you must hire Android app developer for getting a feature-rich app for your enterprise and let your business grow like magic.