Google Welcomes The Brand New Android 8.0 Oreo Version With Updated Features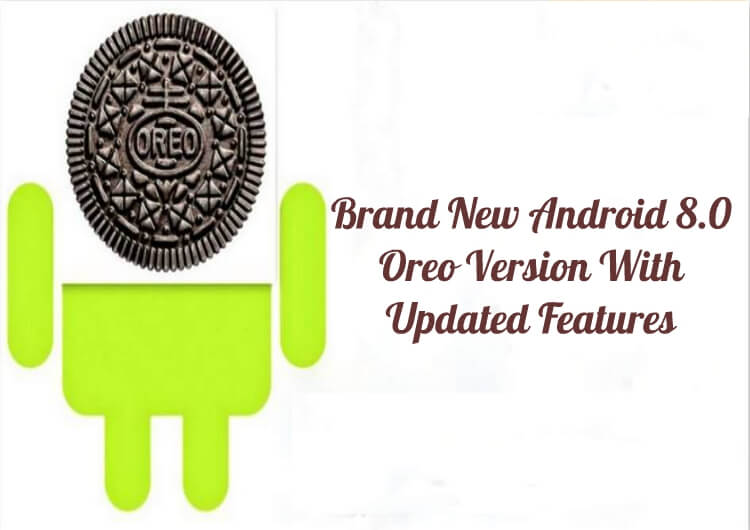 Google introduced the latest Android 8.0 Oreo version named after popular Oreo chocolate biscuit brand. The upgraded Android Oreo version was recently launched as the next operating system with several advanced features that you definitely need to explore. A few months back, it was revealed that Google will soon launch an updated Android version while referring it as "Android O". Interestingly, Google followed the same name trend as its next Android OS version i.e "Oreo" is again inspired by a sweet treat.
Android 8.0 Oreo version is comparatively advanced and upgraded with exclusive features. It is expected that Google's Nexus & Pixel phones will be the first to get this latest software update. Today, only around 14% of smart devices are equipped with Android Nougat version that was launched previously in 2016. Therefore, it is clear that the new Android versions roll out with a slow pace.
Many app developers felt pleased when they got to know regarding some incredible features of the robust Android Oreo version. The Android Oreo enables a device user to manage the volume of notification via useful information & this feature is named as "notification diarrhoea". There are many extraordinary features of Android Oreo that are also favorable for Android app development. Check out the amazing features of Oreo OS:
Get in Touch for Android App Development Company
Contact US
Picture-in-picture: Multitasking is a major advantage of using an Android Oreo-enabled device with picture-in-picture feature. In simple words, a user can perform multiple tasks irrespective of the device's screen-size. It means that the users can watch videos and carry on with their conversations simultaneously as Oreo version uninterruptedly runs multiple Android apps in a small corner of the screen.
New notification dots: A user can tap & check out the new updates & features of an Android app in the form of notification dots.
Autofill framework: Android Oreo is upgraded with an advanced Autofill framework that automatically mentions the login details on many Android apps as permitted by the users. Furthermore, the password manager app developers can use the new APIs to add-on this autofill feature to other Android apps as well.
Supports better battery life: Google's newly launched Android 8.0 Oreo version favors improved battery life and accelerated device performance. It means that a device with new OS will run multiple Android apps in a background with the double-fold speed.
Other important features: Adaptive icons, interactive sets of emojis, new fonts, reduced memory use, customized WiFI scans, wide gamut color to enable imaging for Android apps, & smart copy-and-paste options are some amazing features of an Android 8.0 Oreo version.
Google's official announcement for Android Oreo was eventually scheduled on August 21, 2017, at 19:50 BST when the east coast of United States witnessed a solar eclipse. Obviously, the launch of Android 8.0 Oreo is a beginning of new era for gadget & Android app development industry.