Hire Dedicated Mobile Game Developer To Step Into The Virtual Gaming World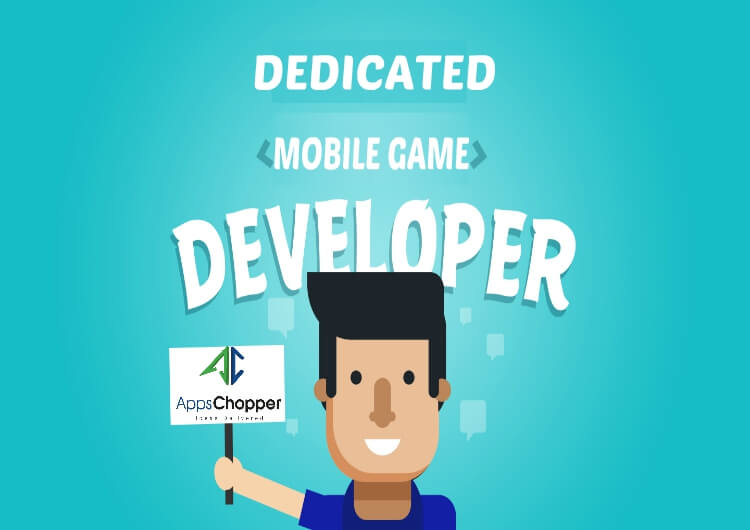 Mobile gaming has been in the trend since the evolution of app technology. The abrupt shift of game lovers towards online gaming transformed the global game development industry. In this way, the market witnessed the rise of mobile game app development companies with the ever-increasing revenue generation rates. Game lovers feel the excitement when they switch to an interactive gaming app on their smart devices while mobile game developer utilize advanced technologies to go up to the mark.
The distribution of mobile gamers envelops Android & iOS device users. Players use multiple platforms & smart devices to enjoy AR & VR mobile games & experience the real world in a virtual form. In other words, the user patterns differ as per the platform or device used for mobile gaming. It becomes important to hire dedicated mobile game developers who can mend all favorable ways to make profits for the development of a mobile game that can enthrall everyone with bewitching user experience.
Get in Touch for Game App Development Company
Contact US
Every developer at a reputed mobile game development company sets these points at priority to come up with an extraordinary gaming app that can fulfill all the aspirations of every mobile game lover:
Costs for Mobile Games App Downloads
In-app charges are important to multiply your revenues via a mobile game app. Many mobile game development companies just ignore this fact that most of the users anyhow purchase the full version of a mobile game app if they really enjoy it. If your game app restricts users to from unlocking new stages through a purchase option then they will definitely subscribe for another app.
Mobile game development will let you obtain more revenues as it offers free installation along with in-app purchase option to users.
Considering Multiple Platforms
Mobile game app development becomes a complex process when it comes to cross-platforms. In respective to platforms, it is necessary to hire dedicated mobile game app developers who can design high-performing gaming apps for Android as well as iOS platform. It will be more favorable for user engagement & app marketing.
Know The Mobile Games Apps Trends
Mobile gaming continues to evolve with the arrival of new technologies like Wearable & VR. Games like PokemonGo are getting popular as they combine the real surroundings to the virtual world. So, you must stay aware of the latest trends of mobile game app development.
Analyze The Growth Metrics
Every mobile game development company must track the graph of success of an app. You need to analyze the profit metrics to determine the growth factors of a mobile gaming app.
No doubt, mobile game app development is a competitive sphere when it comes to profits & revenue generation. Even if you hire dedicated mobile game developer, you need to take slow steps to create a game with interesting features or functions.