How to Select best Mobile Apps Development Company to Get Competitive Edge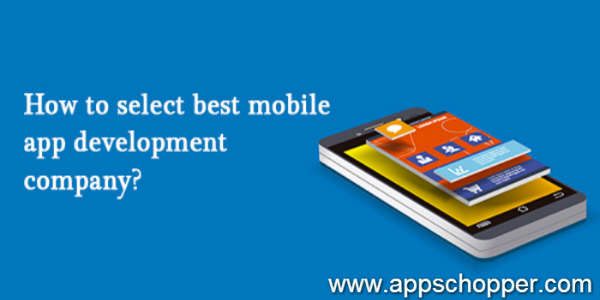 In terms of technology, the world has changed to a great extent as compared to earlier days. Gone are the days, when people used their computer, laptops and notebooks to perform any task. Now, with the advancement in technology, they can complete the same task on their mobile phone or any other portable devices. As a result, the success of any business is directly related to its presence on mobile. Connectivity with customers has always played a major role in business and today the best way to reach to your prospective customers is through mobile apps. So, whether any company is planning to reach out to a huge customer base with a mobile app or bring in revenues, they need to hire a mobile app development company wisely. Moreover, as the demand of iPhone is skyrocketing these days, it is beneficial to choose such developers who have knowledge of iPhone Application Development.
Get in Touch for Mobile App Development Company
Contact US
It is really tough to build digital products and selecting wrong development company will waste your time as well as money. So, it is very essential to search and evaluate about the company before hiring them. With so many options available these days, finding the right iPhone Application Development company can be insanely tricky.
Here are few steps that you can follow before hiring any Mobile App Development Company :
• Figure Out your Needs :
It's essential to make your mind clear as to what you need before going to any mobile application development company. You should be clear with things like what kind of apps you need, their core features, your target customers and budget etc.
• Precedence and Certification of the Company :
Before finalising any company, it's essential to check their existence in the present location, their market movement, details about their clients and their fiscal turnover. In addition to this, you should also go through their necessary certification that they need to have.
• Portfolio :
The portfolio of the company holds a great importance. Search for the company with a good portfolio even if they are not in the process for a long duration. The portfolio gives you a clear insight about what kind of apps the company has developed. It is also advisable to ask for some clients reference as sometimes it is not necessary that they show the true facts.
• Modernization and Features :
As there are huge number of app development companies online, it becomes a tough task to choose an Android or iPhone application development company. But having information like how many apps they have built, how innovative they have been, what features they include can be of great help.
• Deadlines :
One of the most important factor to take into consideration is to see whether the company is able to meet the deadlines or not. It is essential to ensure that the firm is well on time in giving the final output and give due justice to quality and standards of the apps.
Get in Touch for Mobile App Development Company
Contact US
Choosing the best mobile app development company is not just a cup of tea and requires a huge effort. One single mistake may cost you twice. Initially, many companies limit themselves primarily by cost and select a cheaper option that seems more attractive and then face problems. So, before finalizing anyone, it is essential to evaluate their performance, their past work, and talk to some of their clients. This will provide you a clear view of their capabilities and make your decision simpler.