The Finest Way To Avail Marvelous Game Application
HTML5 game applications are the web-oriented applications that anyone can access through mobile technologies, such as smartphones and tablets. As we all have seen, how the game applications have evolved. Now, the game apps come with the plethora of amazing features, such as they entertain you, can educate you regarding different subjects, increase memory power, etc. Owing to all these features, people are going crazy for mobile game applications. They daily spend 5 to 10% of the day time in playing and searching the game application on the Internet.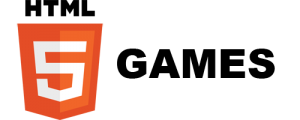 After observing the trend of mobile game app in the market, various companies have started looking for the finest approach in game application development that can reach maximum users, is cost-effective and gives the best user-experience. There are various platforms available in the market, where HTML5 is the best technology that comes with all those aspects that companies want. In this blog, you will see how HTML5 is the best technology that can cater all the needs in development phase.
Let's have a glimpse over advantageous feature of HTML5 game development:
Embed Amazing Functionality In the App
HTML5 supports a wide range of powerful functions that can be embedded in the game apps and can enhance the features. This ensures appealing interface that gives the best experience to the users.
Makes Application Fit to Many Devices
HTML5 uses browser engines to run on the phone. Now, most of browsers support all the elements of HTML5. This clearly states that HTML5 game app can be accessed by all the smartphones and hence, maximum users can use HTML5 application.
Codes Interface With Appealing Design
As we all know that the more beautiful is the interface of game, the easier is for user to play the game. The HTML5 application development with CSS3 gives the compelling structure to the interface of game app and this ensures pleasing user-interface.
Build Different Types of Applications
With the help of HTML5 application development, you can think about different kinds of game applications because HTML5 comes with amazing widgets that give you lots of options for developing different types of game apps.
Simplify Marketing
The HTML5 is a web-oriented language that means you can market the app with the help of search engine and make the profit.
Minimize Time For Development
HTML5 comes with various features that empowers a developer to implement functionality without the use of plugin. This saves time that is wasted in searching the proper plugin for specific functionality.
Conclusion
HTML5 application development is the best approach to develop the perfect game applications. It minimizes the cost and improves your ROI of the business. If you like to share your knowledge about the HTML5 game development, you are most welcome to share with the help of comment section given below. Our highly experienced developers ( AppsChopper Developers ) will develop your app, talk to our executive if you had an App Idea