Some Important Tips For Every Facebook Game App Developer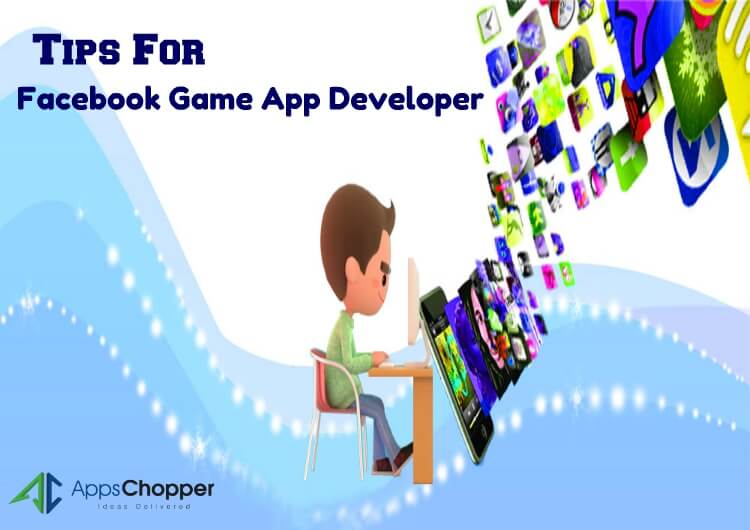 Our gaming industry is flourishing its business with tremendous expansion in the global market share and user-base. Today, the mobile game technology has reached the worldwide population with higher rates of revenue generation. Many game lovers repeatedly switch to mobile platforms in order to enjoy innovative games via interactive gaming apps. Thus, the demand for Android app developers is set to rise along with increasing emergence of gaming businesses in upcoming years.
Every game lover enjoys exciting user-experience with 3D effects and life-like graphics. From mobile devices to the wide online space, people preferably engage themselves in the virtual world of intriguing mobile games. You can easily find numerous mind-blogging games that are customized with multiple cutting-edge features using killer 3D effects & enhanced animations. Nowadays, people connect through various social media platforms while many of them access Facebook to enjoy interesting games from different categories like:
• Facebook arcade games like Angry bird
• Facebook war games like war commander, Stormfall, Social empires, & more
• Facebook game shows such as Blockbusters and Strike It Lucky app
• Facebook word games like Scramble, Word search, words with friends, Wordy, etc.
• Facebook construction games popular as Supercity, Train station, Piggy Boom, etc.
• Facebook card & casino games such as Solitaire Fairytale, Phase 10, Gamentio, Huuuge Casino & more.
Get in Touch with Facebook Game App Developer
Contact US
The gaming apps from all above app categories are popular with ever-increasing user base on this social media platform. Many Facebook app developers make their best to create an interesting gaming app specifically for social media. So, here are some advantageous tips to know for advanced gaming app development:
Follow unique & feasible app idea
You need to present something new & innovative if you want to create an extraordinary app for your users. If your gaming app is based on a distinctive idea then a gamer will definitely prefer to download it via any social media platform. Always make sure to follow new concepts and excellent creative skills to build a profit-making app with compelling features that are never seen before.
Create interactive games for user engagement
Online gaming is a fruitful business only with an extensive user engagement. It is necessary to move away from old hit games and add on some distinctive features in app development either you are an iOS app developer or an Android app developer based in India.
For example, you can bring upon challenging mode through multiplayer options and frame exciting stages with multiple levels of difficulty. This is the best trick to engage your Facebook app users and encourage them to face challenges in order to access next level of the game.
Ensure enhanced user control
The success of your Facebook gaming app somehow depends on its user control functionality. You must enlist users' interests in mind while developing a gaming app and incorporate features considering their point of view.
Invent unique character as a follow-up to your game
Many players relate your game with its animated character just like angry birds and candy crush. Use your imaginative skills to create interesting characters of your game and enhance them with cutting-edge animation.
Integrated visuals & music
Background music adds enthusiasm and rhythm during the play mode. You can customize every stage of the game with thrilling music and sounds to make it more stimulating & energizing.
Every Facebook game developer will absolutely find all above tips useful and favorable to develop a high-performing gaming app that will retain the worldwide users & contribute to make profit for your business.