How Instant Messaging Apps Impact Our Outlook For Social Communication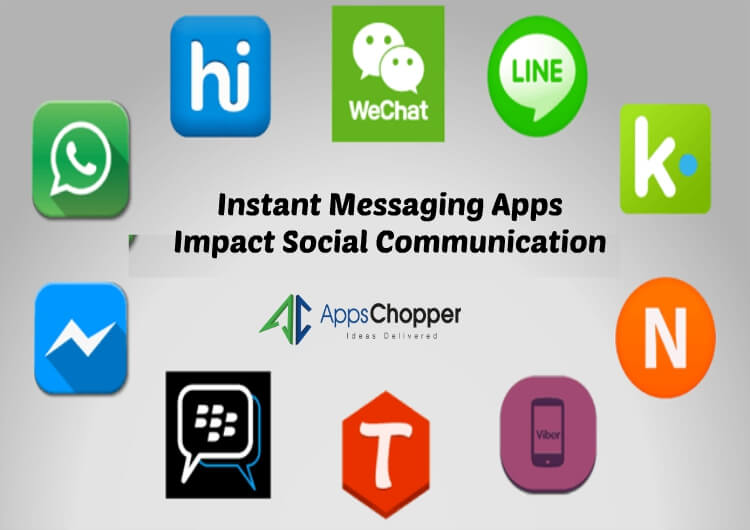 Undoubtedly, messaging apps become your all-time love whenever you feel to connect with your closed ones either you prefer working on a desktop or using a smartphone. You definitely enjoy the excitement of having conversation with your friends without any text limit & privacy concerns. You just need to switch to these instant messaging apps & start your never-ending chats whenever you want to. App stores are already flooded with numerous apps that are customized to bring up various exceptional ways for advanced messaging.
Statistica revealed that the most popular messaging apps are reportedly retaining around 3 billion active users every month & this value is expected to multiply in the upcoming years. Interestingly, everyone noticed that several social media activities are performed privately via social media messaging app as audience have started turning towards personal chat platforms instead of sharing stories socially.
Instant messaging apps are on rise and they are dominating over the social media. Users access these texting apps frequently for one-to-one communication, they can also share content, get social, interact with friends, and even comment using a social media messaging app. The Economist reports revealed that teenagers majorly install messaging apps to send quick messages, multimedia files, instant updates rather than socializing on Facebook or Twitter.
These instant messaging apps engage users not only for texting but for content sharing options as well. You can even share your emotions or thoughts privately using an anonymous messaging app that allows secret messaging without getting recognized. Let's define how these messaging apps made an impact on our perspective towards quick & private messaging:
• You can connect, share, & chat using any instant messaging app. Also, you can enjoy long conversations using animated GIFs, appealing stickers & interactive emojis that are customized to deliver amazing user experience.
• Along with personalized chat, people can create groups and share their views among the added participants. Several business owners hire messaging app developers to introduce an app for better interpersonal communication among the employees & teams.
• Anonymous messaging apps are getting popular among the corporate industries as they are used for the betterment of the organization. Employees can send their opinions privately as their names are not revealed while a user can mark & share their favorite messages on the desired social media channel.
• Many social media messaging apps connect users with advanced texting features. You can add updates, customize them with multiple editing options, & even share the content on direct chat or group chats.
Get in Touch for Instant Messaging App Development Company
Contact US
Actually, the concept of instant messaging made a divergence from social media shares to personalized chats. Therefore, it is clear to say that social media messaging apps are the next big thing in the industry.