Medical App Development: Facilitating Users With Improved Healthcare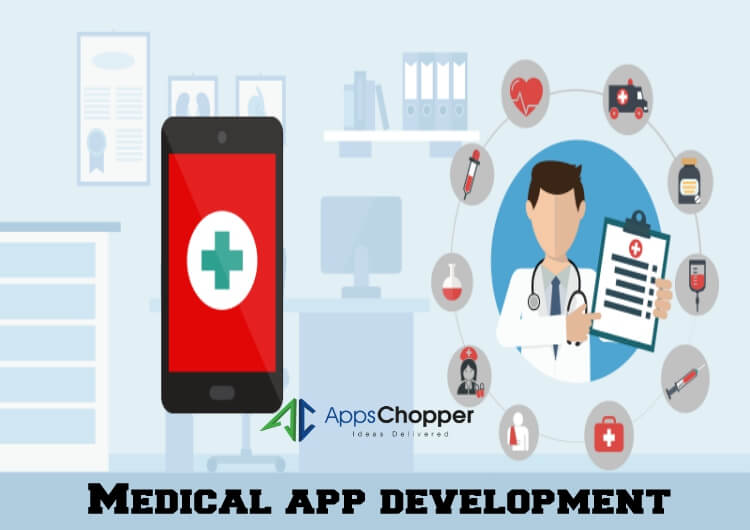 In fast-forward & busy lifestyle, personal care and health remain at the back side. Apart from having numerous medical centers & hospitals nearby, many people suffer inconvenience in absence of immediate and appropriate healthcare facilities. That's why, advanced & user-friendly medical apps are introduced for facilitating patients, doctors, practitioners, medical students, and numerous healthcare industries. So, medical app development will contribute in the growth of several medical companies in respective of this fact that mHealth is unquestionably advantageous in several ways. Let's define few stats based on the popularity of a mobile healthcare app:
• From many years, the global mHealth users consecutively upsurging with accelerated rate. Statistica predicted that user-base of healthcare apps will grow up to 96 million by 2018 that was only 15 millions in 2013.
• The market share of the mobile healthcare industry will rise up to $58.8 billion in 2020 that is recorded as $25.39 billion for 2017. In other words, mHealth industries will continue to facilitate users with the double-fold market share between 2017 to 2020.
• Among various mHealth apps existing already in the market, the global population rated that market share will be 73% with diabetes, 40% from obesity, 29% from hypertension, 27% from depression, and 16% from coronary heart disease categories.
Nowadays, every business requires a wide platform to reach out more target audience including numerous healthcare service providers. According to the recent facts, it is clear that medical app development is a crucial factor to success and favorable to provide better health facilities, offer relevant treatments, manage whole medical staff, patients health reports, and communicate with fellow doctors. Usually, mHealth apps are categorized for:
Patients:
• To connect with top doctors and get absolute prescriptions online.
• To find relevant clinics and healthcare specialists available nearby.
• In order to collect useful facts and necessary information on several diseases.
• To check out details on medical facilities, equipment, & staff at any healthcare center.
Doctors:
• To provide suggestions and prescriptions to patients.
• To reach out more & more patients and facilitate them with initial information.
• In order to learn the latest news & researches regarding medical or healthcare services.
• Patients' complete data on previous treatments and health issues are managed via healthcare app.
• It becomes easier to connect with the global specialists & healthcare service providers.
• During surgeries & operations, customized healthcare apps are useful to monitor patients' health conditions.
Get in Touch for Medical App Development
Contact US
Healthcare industries
• Several healthcare industries & clinics opt for medical app development services to manage patients records & treatment details.
• Many leading medical organizations own personalized mHealth apps for their physicians, nurses, surgeons, treatment specialists, and overall staff members.
• To enlist the overall number of patients, health issues, the course of treatment, and the number of visits, a high-performing healthcare app is majorly used.
• Availability of resources, emergency equipment, medications, and knowledgeable doctors is monitored with a customized medical app.
mHealth is flourishing evenly in the healthcare field and getting popular among the global users. That's why, the demand of medical app development is rising with expeditious growth rate. Below are the major types of mHealth apps popular in the market:
Wayfinding apps for medical centers or clinic
• Custom-built apps specified for hospitals
• Healthcare apps for categorized diseases & their treatments
• Wellness apps based on fitness, yoga, other health conditions
• Apps for getting physician referrals
• mHealth apps to track medications via regular reminders & notifications
• Immediate health care and guidance for pregnancy and child care
mHealth apps are useful to support patient- doctor relationship and deliver better healthcare facilities. So, medical app development is advantageous for every healthcare service provider & crucial to save time, manage scheduled appointments, notify doctors or their patients, and more.