Mobile App Economy Concerns Solved By Blockchain Technology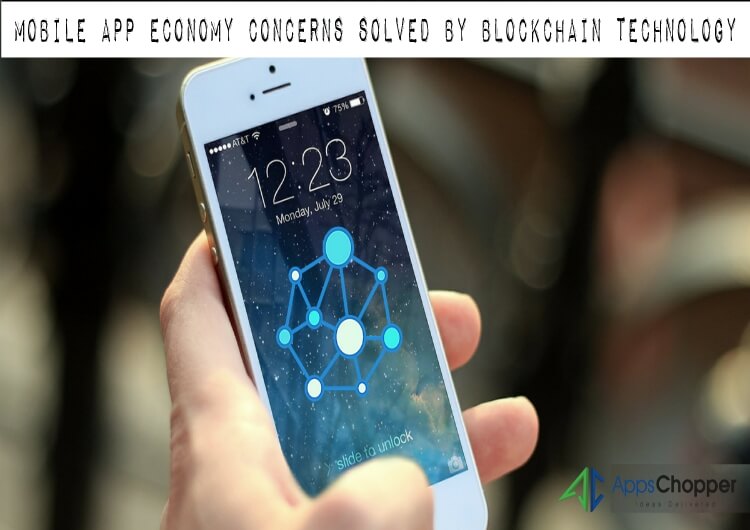 The blockchain is a decentralized technology of all digital currency transactions. It allows market participants to keep track of digital transactions without central record keeping. Originally developed as the accounting method for the virtual currency Bitcoin. Currently, the technology is used to verify transactions within digital currencies though it is possible to digitize, code and insert any document into the blockchain. The blockchain technology renovates several industries, including healthcare, education, real estate, and legal industry. However, the most amazing application of blockchain is in the mobile app economy as it opens new doors of opportunities and profit for the mobile app development companies.
Blockchain can tackle the following major concerns related to mobile app economy:
1) The app approval process
The existing app approval system is handled by centralized app stores with non-transparent policies and complex quality assurance. These policies create confusion leading the rejection of apps without any particular reason. For users, less transparency app approval process sometimes results in the accidental distribution of malware which can harm user's device.
With the help of blockchain technology, app approvals will be made universal and more transparent through a app developer reputation system. Their reputation will be validated by financial transactions on the public ledger and will be auditable all the time. A dispute system will be created so that token holder can create rankings for developers and the apps they publish.
2) In-app purchase
It is estimated that around two billion individuals lack the online transaction methods necessary to make in-app purchases and only 5 percent of smartphone users are making in-app purchases through native advertising. Blockchain technology can help remove barriers for the unbanked.
Consumers will have more chances to buy items that were previously inaccessible and users will be rewarded by CPAt campaigns. Once they have earned AppCoins, they can use them for paid apps and in-app purchases. Blockchain will empower mobile application developers to get 85% instead of 70% transaction value.
3) Advertising
Currently, user acquisition in an app store is costly and not transparent. The mobile app developers need to invest in expensive CPI (Cost Per Installation) campaigns due to all the intermediaries involved in the process. And the profit gained by the developers from the advertising is divided and shared which results in less earnings than expected.
By eliminating all the intermediaries, blockchain technology can reinvent the advertising method and establish a new CPI campaign. Termed at CPA (Cost per attention), this campaign will let the mobile application developers directly reward the users for spending time on their mobile app.
This is how the blockchain technology can solve the various mobile app economy issues and offer the opportunities to the mobile app developers and users that they have been waiting for. The mobile economy will build a trustable and transparent connection and provide an open-standard platform across the mobile world.