Some Notable Advantages Associated With Android App Development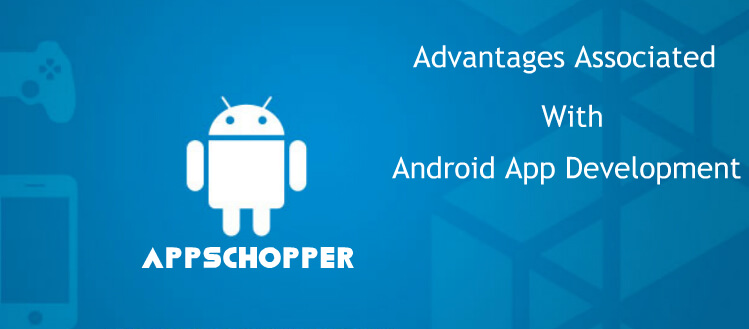 Today, our day to day life revolves around technology in many ways. It has been predicted that a number of smartphone users is set to rise with the arrival of various advanced Android applications. The importance of Android app development is understood for creating several innovative applications which are fully-fledged with different modified functionalities. For every entrepreneur or business owner, availing services from an Android app developer is highly recommended for promoting their business through a feature-rich app.
Since various mobile devices are coupled with android operating system, people are rapidly steering towards user-friendly Android apps for their own benefits. Currently, our global market is flooded with an extended number mobile apps and that's why, there is huge competition among the global enterprises. For the upcoming market trends, Android application development will successfully capture a remarkable space in the list of the most popular technologies.
According to the Android application developers, having an advanced Android app is highly beneficial for the business in many ways as it is considered as an open ecosystem to represent and promote yourself on different platforms. Following are some major advantages & functions associated with an Android app:
Get in Touch for Mobile App Development Company
Contact US
To Get the users' feedback
Android app welcomes the users' feedback and their opinions as per the functions and features of the application. Almost every Android app allows you to add your personal experience through its feedback system. This feature is extremely useful for the stakeholders as they can share their opinions and views with the Android app developers and business owners of that specific application. With this, you can easily drop your comment through the feedback button and can also report on bugs including your response and suggestions.
User-friendly app with cutting-edge features
There is no doubt that Android apps are getting popular day by day. Every Android app developer is always focused on integrating some useful functions with various innovative ideas for better user-experience. It is obvious that a feature-rich app is more useful for the users and it will interpret the credibility of your business objectives as well. On the other hand, various Android apps are fully-fledged with engaging designs and attractive graphics. Thus, the Android applications which are developed with advanced usability are more prone to capturing the user's interest.
Direct access to Social media
Both usability and accessibility factors are the prime factors for any application. Most Android app developers in India are majorly focused on rendering the best User Experience (UX) for easy sign-in access with the app functionality. Thus, whenever you are accessing any Android app, you will get an option to sign-in with your pre-existing account on Facebook, Google+ or Twitter.
Flexibility for regular updates
Get in Touch for Mobile App Development Company
Contact US
The Android apps are designed using an advanced interface that allows easier modification of the existing version. That's why, the business owners look for a proficient Android app developer to get a highly functional application that can be updated without any difficulty.
In-App purchase
This function allows your users to unlock several features if they like your Android app. This option can be included with any Android application which is available for free on the Google app stores. In this way, the users can enjoy some more benefits for accessing your app and the revenue made from these In-App purchases will be profitable for the business as well.
Thus, with all above features and functionalities, Android application development is highly preferred for getting an innovative app as it is more efficient for consumer use.