How Online Food Ordering Mobile Solutions Inspire Automated System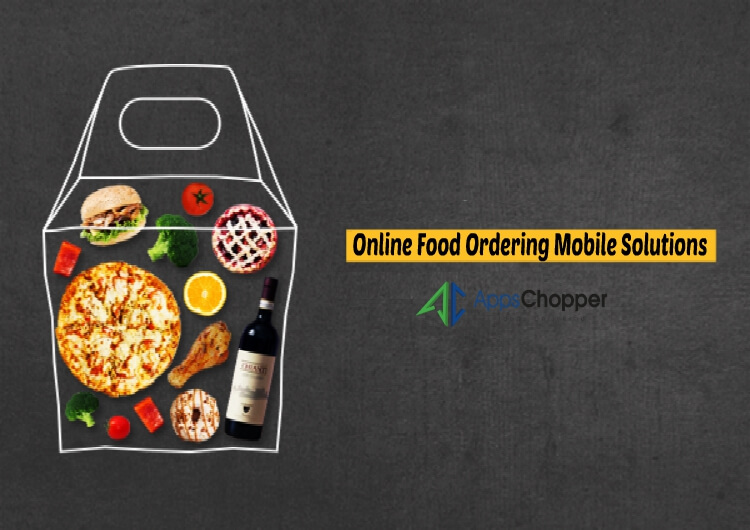 Still waiting for a waiter & get your food served on a table? A user-friendly food ordering app is here to deal with your hunger & offer convenience if you want to order your favorite dish anytime. You don't need to rush here & there as you have an feature-rich application that is specifically designed to deliver the fastest food ordering experience & services. No doubt, mobile apps are generating increased revenues for our food industry and that's why, the demand for the food ordering app development service provider is getting higher in the global market.
A report by Statistics reveals that 10% of US population access food ordering app once in a week to get their favorite food ordered at any location. Additionally, more than 50% people enjoy the effortless food ordering services via a customized mobile app. Let's redefine the traditional method of food ordering & analyze its evolution with the introduction of automated system i.e a mobile app:
Earlier, customers order their food via telephonic conversation or visit the nearby restaurant to have their lunch or dine out with family & friends. Many times, it was quite tiresome when the other end user doesn't respond to your call or you receive wrong food order due to certain reasons. Today, the entire scenario is changed as food lovers are switching to mobile apps to order their favorite food & get it delivered at any place.
Many food business owners hire restaurant mobile app development companies to facilitate their customers & multiply their profits. You can find different types of food-based apps that are focused to offer hassle-free services in countable ways:
Menu & Availability: You can order your favorite dish from any restaurant that is known for the specialty in various cuisines. So, you need to switch to a food ordering app showcasing varieties of dishes from diverse cuisines. Just check out the menu, find your dish, & make payments to place your order comfortably.
Check Out Time Of Delivery: No one can control on unexpected hunger. You can estimate the delivery time before placing a food order. Many restaurants even offer compensation in case if the order is not delivered on time. Along with the estimation of time, you can also check out the availability of drivers & track your order on your finger tips.
Easy Payments: Online food ordering solutions comprise secure payment integration along with multiple ways. You can place your order quickly & make payments via e-wallets, credit or debit cards, Paypal or other automated payment systems.
Rate & Write Reviews: You can rate your experience with first order & gain extra points that can be redeemed whenever the next order will be placed.
Food ordering app development is a smart investment to establish your food business & get distinguished among your loyal customers.