Product Catalog Apps Development: Customized Your Product Lists To Increase Your Sales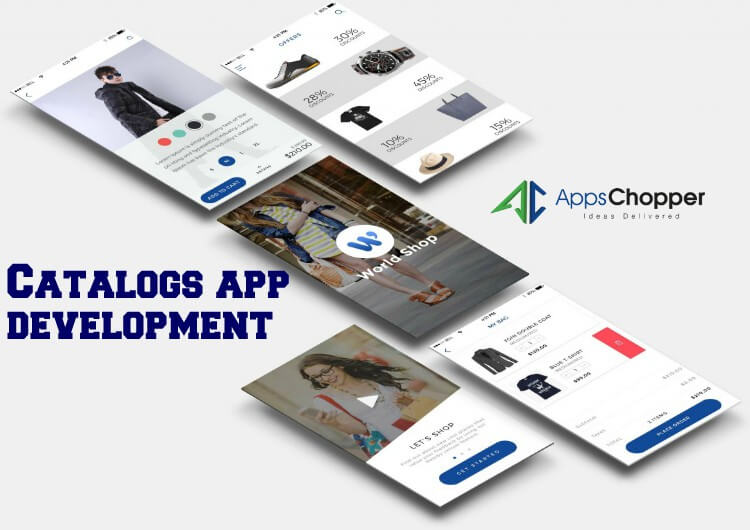 Many small & medium-scale businesses are emerging in the competitive market place where numerous organizations compete to stay ahead in the race. It is obvious that in the presence of several top-notch firms, it is difficult to survive & strengthen the foothold in the global platforms. However, many startups & business owners are taking benefits of app technology to accelerate their product sales rate and make huge profits. There are various manufacturers, retailers, ecommerce businesses that are repeatedly turning towards product catalog app development to deliver highly customized view of their products via an interesting application.
The product catalog app development is an innovative concept to customize the product view along with various other options. With the help of catalog app, many eCommerce businesses & online service providers deliver an interactive user experience and retain more & more customers on their site. That's why, almost every enterprise, industry, and seller aspires to uphold an advanced & feature-rich catalog app that can illustrate the complete list of product within the well-defined categories. Furthermore, a custom-built catalog app is absolutely favorable if you want to popularize your products on various platforms in the form of appealing & eye-catchy look.
Top features of a product catalog app
A catalog app presents a customized view of millions of products available on your online store and influence numerous buyers towards the business. From fashion brands to heavy machineries, a product catalog app illustrates an interactive look of the products along with the detailed descriptions. Just take a look on few exclusive features of an advanced product catalog app:
Get in Touch for Product Catalog Apps Development
Contact US
A well-categorized list of products- Obviously, a product catalog app customizes the product view but it is useful to add every product in their respective categories. Along with the interactive product view, it is necessary to optimize the app's functionality with customized product search option. Almost every product catalog app developer define specific categories for development process rather you are involved in an eCommerce business or other types of services.
Streamlining videos & slide shows- Many online shopping apps focus on engaging buyers through interactive videos and related slide shows of the product. Along with the detailed description of the product, an informational video depicting the usage and features of a product is one of the major concepts followed in the catalog app development. Users find it easier to integrate incredible features & deliver enhanced user experience via product-based demonstrations in the form of creative slideshows & interactive videos.
Text notifications support- A product catalog app enables a user to add new products and update the related descriptions, quantity, prices, and categories. With regular push notifications & text alerts, this app reminds you to restructure the entire product descriptions along with image and demo videos.
Quotation requests on products- Many product catalog apps facilitate users to respond to the queries raised by their customers on various products. This is the best way to interact & resolve issues put up by the customers .
Offline access- This online product catalog system enables visitors to check out their favorite products even in the offline mode. In short, the buyers can search varieties of products from different categories in the absence of internet connectivity & this is one of the major advantage of this app.
Benefits of products app development
• Customized product view & order options
• Seamless navigation for customer retention
• Advanced search feature along with filter buttons
• Additional details for accessories & offers available with product
• Increased sales with improved customer care services
• Instant response to queries & issues
So, you must make sure to uphold an innovative & user-friendly catalog app in order to boost your business and widen your customer base. Thus, avail product catalog app development services in order to accelerate the sales rate & market share.