Go For Productivity App Development To Run Your Business Efficiently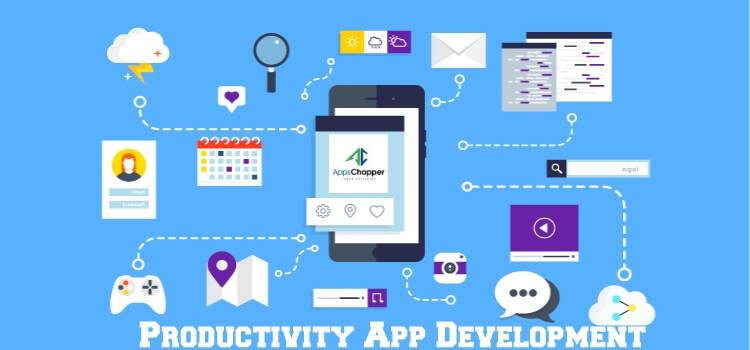 Every business aspires to expand its market share with double-fold profits & accelerated revenue rate. In the corporate world, several small & large-scale businesses struggle to establish themselves while the majority of them just rely on the promotion & advertising in order to reach their customers. Apart from the existing industrial scenario, the productivity of the company also plays a major role in the success of any organization. That's why, almost every entrepreneur or business owner intends to opt for productivity app development services as per the budget & need.
Why do you need a productivity app?
Mobile productivity is a crucial factor for the company's success as it is considered as the best way to manage the work and strategize appropriately for all the projects. With the help of this advanced app technology, the management of work and progress of any task has been made easier and convenient for the entire team.
For any organization, it is favorable to uphold a well-managed staff in order to deliver quality along with the services or any product. In short, every enterprise must hire productivity app developers in order to enjoy the following benefits:
Ease to monitor staff & teams: An app designed to improve the production and quality standards of your business is favorable to manage various tasks & processes that are carried out within the company. With the help of customized app, the employees can easily monitor their work & project without any inconvenience.
Get in Touch for Productivity App Development
Contact US
Work & project management- The productivity app development is a feasible concept that targets on improving the entire work area of an organization. Many enterprises introduce these types of feature-rich & innovative apps to monitor the work progress of multiple projects, maintain proper communication among the team members, upgrade the work efficiency, & deliver expected results with quality-enhanced services.
Flexibility to stay on track- Many organizations maintain their work areas via customized enterprise apps as they are user-friendly and ideally designed for employees and working staff. The productivity apps are useful to manage loads of data and information securely and carry out multiple tasks to save time.
Determine & resolve any problem or issue in the business- If you want to run your business efficiently, you definitely need to identify all major flaws rather in the auditing, planning, or work management. This is one of the major benefits of the productivity app development in order to analyze the leaps & bounds in the workflow and eliminate them efficiently for the expected output.
Now, check out some innovative features & stunning functionalities that your productivity app developer will necessarily integrate into the development process:
• Customized lists of tasks & projects
• Manage and analyze progress reports of the projects
• Accessibility in the offline mode
• Options to share large sized photo, video, PDF, and attachments
• Chat with the fellow members, create groups, and comment
• Set reminders along with due dates and instant notifications
• Compatible connection between multiple devices & gadgets
• More secured & personalized set up
• Advanced calculator and upgraded currency converter
Undoubtedly, a custom-built mobile app is profitable to run a business successfully and improve its productivity in a well-managed way. That's why, several enterprises favor the productivity app development in order to monitor their workflow and get established in the corporate world.