Real Estate App Development: Assist Your Customers For Sale & Purchase Of Property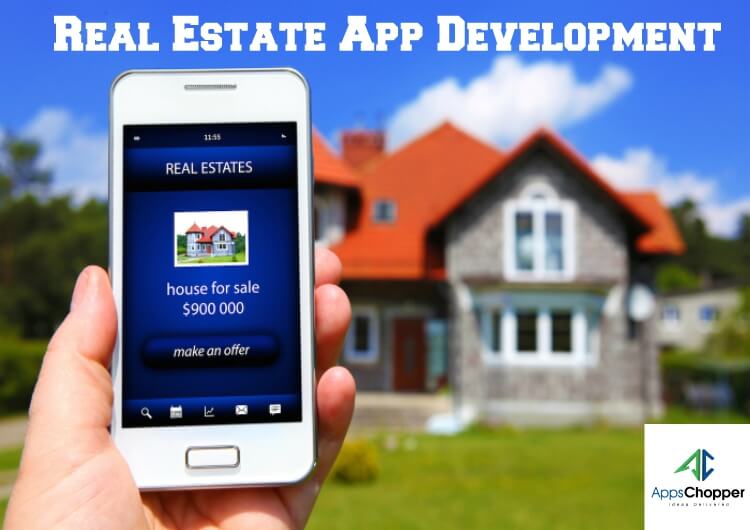 Our technology made us stand in the world where innovation & techniques continue to evolve & influence the global population. Many industries and businesses try their best to reach out the target customers and bring up innovative ideas to make profits. However, the arrival of app technology is a fruitful concept to launch any business and introduce its services or advantages among the worldwide users. Several large & small-scale firms including real estate agencies opt for real estate app development services in order to expand their market share via these custom-built apps.
Growing significance of real estate apps
Numerous people are confused and feel unsatisfied when it comes to the sale & purchase of a property. However, many smartphone users switch to custom-built real estate apps in order to search, choose, and buy their dream homes at the most affordable prices. In other words, real estate app development is a great option to assist customers to buy or sell properties without any risk or uncertainty. Check out few major features of a real estate app available in the respective app stores:
• A location-based overview of properties
• Filter location to find home in or near specified areas
• Option for property selection types
• Cost and other related information
• Well-defined profile of property dealers & their customers
• GPS integration to search out nearby homes for rent or purchases
• 3-D view of property along with the real visuals
• Option for query and assistance for user grievances
Being a customer, you must access these type of apps to get exact knowledge regarding the current market property rates along with the guidance from reliable brokers & real estate experts. You might not be aware of various factors that are necessary to consider while buying any property or taking it on rent. The best thing is that many top applications enable users to relocate available homes as per their preferences based on the type of property they need and budget.
Get in Touch for Real Estate App Development
Contact US
Profits of real estate app development
Several companies hire real estate app development company as numerous property buyers are switching to user-friendly & innovative apps to search their favorite place to live. Many real estate agencies introduce an advanced app to facilitate their customers and boost the revenues for their business growth. Let us define some prime benefits of getting started with real estate app development:
Brand promotion- Obviously, you aspire to establish your real estate business anyhow but in order to shine among competitors, your app idea must be extraordinary & distinctive from others. Several real estate app developers utilize their creative skills to make a useful app that simplifies the search, consult, and purchase processes of property. Simply, a fully-customized real estate app acts as the best tool for feasible branding.
Disintegrate process running charges- A user can check out all related details & visuals via a high-performing real estate app and this is more convenient rather than visiting the location of the property. Furthermore, a buyer can easily contact you for further details & access those necessary documents of the property without any hassle or delay.
Make increased property sales & retain leads- Through calls, emails, texts, and queries, a real estate app can generate revenues and expand the existing customer base of the firm.
The purchase and sale of properties became convenient & simple and that's why, the majority of users are adapting app technology while numerous firms aspire to hire a leading real estate app development service provider.