Go For Restaurant App Development To Run Your Food Business Effectively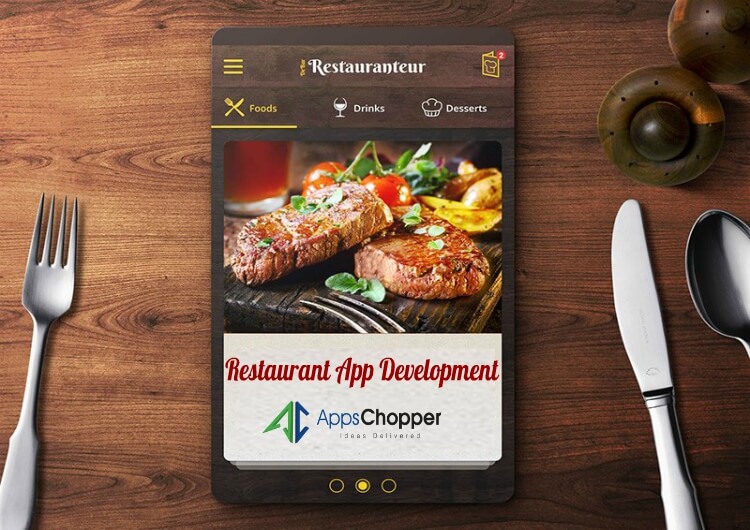 Online food ordering is a systematic & convenient way to facilitate customers via fully customized mobile app platform. At present, there is a huge demand for the restaurant app development service providers as consumers are liking the concept of ordering their favorite dishes to enjoy on-demand food delivery services at their doorsteps.
From customized menus to multiple payment modes, online food ordering solutions offer various opportunities to succeed & boost your food business effectively. When it comes to food, customers enjoy & appreciate hassle-free and fast services especially when they are having a better option to set their menus to order food online instead of standing in long queues.
Get in Touch for Restaurant App Development Company
Contact US
If you operate your own restaurant app, you can run your food business more effectively as your can take orders instantly & serve hundreds of customers at a time. Food ordering app development allows you to:
• Add list of top dishes & additional food items to show your specialities.
• Take multiple orders at a time & deliver them before time
• Notify customers if your services are available nearby their location
• Increase your sales by presenting discounts & offers
• To build trust & take feedback or review from consumers
• Increase the service ratings by completing food orders quickly
Food lovers have many choices while ordering food online via a user-friendly application as they want to enjoy quality-rich food for their satisfaction & comfort. So, you must hire restaurant app development company to get a feature-rich app to expand your food business in the global market. You can launch an iOS or Android app to provide online food ordering services with few specific features as listed below:
Customized menu: To display a list of varieties of dishes from several cuisines along with availability updates.
Simple order process: To select the multiple food items & add the desired ingredients for flavor. Customers can place their order quickly in a simple way.
Multiple payment options: For easier payments, customers have choices to pay either via credit & debit cards, e-wallets, or cash on delivery.
Push notifications: To notify customers regarding exciting offers, coupons, discounts, referrals, reward points, & more.
Online food ordering system is profitable to multiply a food business and that's why, restaurant app development is in the latest trend.