Shopping App Development: Opening Gateways For eCommerce Business Growth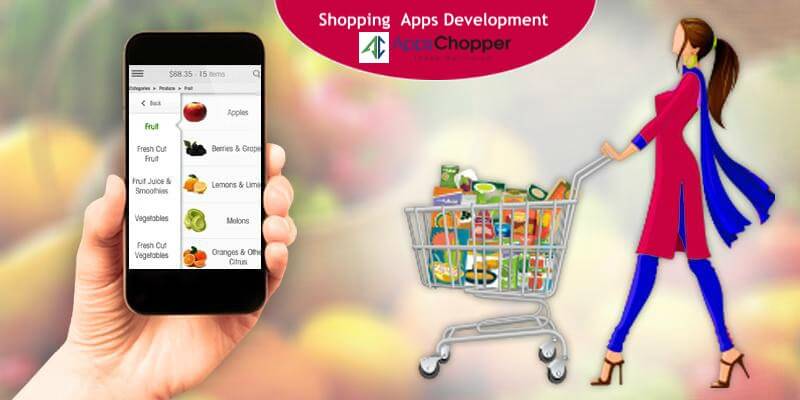 Today, the preferences & demands of shoppers are getting advanced with technology. Rather it is about purchasing trendy apparels or buying daily used groceries for a kitchen, most buyers love online shopping as per their convenience. The global population is rapidly switching to online shopping apps. Retailers & eCommerce firms are making huge profits by introducing multiple mediums to facilitate their customers. Businesses are availing app development services in order to get a highly customized app and expand their client-base around a wide sphere of shopping world.
For convenience and satisfaction, shopping via online modes is the first choice of any buyer. In other words, just by sitting at your home, you can have a great shopping experience as you can select multiple products for numerous top brands or manufacturers without any restriction. While many customers are shifting towards online shopping apps, several small or large-scale businesses are turning towards app development service providers. However, our marketplace is already flooded with numerous e-commerce apps developed with few common & must-have features as given below:
Simplified registration process- In order to deliver enhanced user-experience, it is necessary to engage customers right from the beginning. Many consumers won't like to fill various login or registration details in multiple steps while accessing a shopping app. Shopping app development will bring a positive impact if it has sophisticated and uncomplicated sign up and log in process.
Get in Touch with Shopping App Development Company
Contact US
Many leading eCommerce companies intend to improve app user retention and that's why, they keep updating upgraded version of their shopping apps and easier login or registration remains a major objective.
Get started with an impressive layout- Obviously, first impression is the last impression so why take any chance of ignoring this fact? With a striking home page, an online shopping app must have seamless navigation to other pages including customized categories of products available, carts for added products, a portal for user information, and other functions. In simple words, focus on facilitating users with uninterrupted accessibility with uncluttered pages in minimum clicks.
Integrating multiple payment options- While carrying out shopping app development, payment integration is a major feature to add on and maintain sales rate as many shoppers will automatically steer away if they do not find multiple pathways to do payments. In other words, it is favorable to enable customers to pay via multiple modes and deliver the hassle-free shopping experience to app users.
Shopping for unlimited brands & products- It is necessary to frame enhanced user-interface specified for an online shopping app in order to grab users' interests with an eye-catching & pop-up view of products. Along with a wide range of top-quality products, it is essential to illustrate them in different sizes, colors, styling options, and looks so that buyers can find them interesting & useful.
Delivering SMS alerts & push notifications- It is a crucial step to integrate push notification feature in the shopping app development process in order to connect with every end to end user. Furthermore, in order to notify buyers regarding exciting offers, promotions, latest collection, discounts, & other seasonal sales, sending SMS alerts is also profitable.
Thus, an online shopping app can retain more & more shoppers if integrated with all prerequisite features and functionalities meant to generate increased sales for for various eCommerce businesses such as. flipkart, Bishop Lifting Services, Bigbasket etc..