Sports App Development: Get Customized Apps To Engage Sports Lovers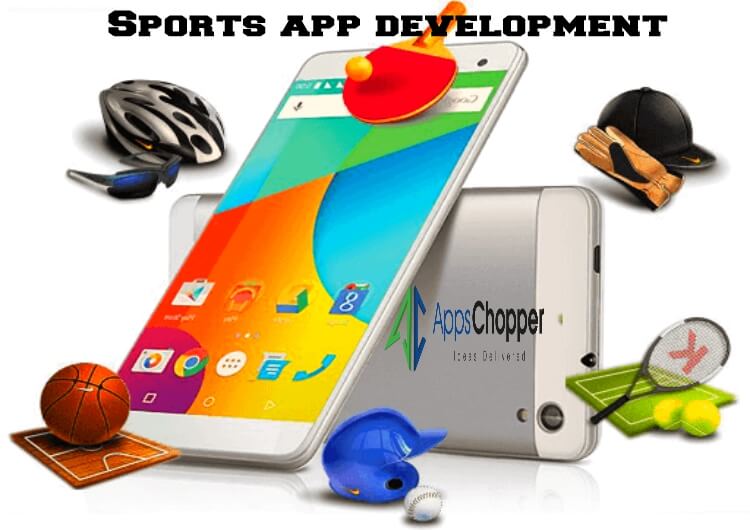 Sports activities and tournaments held globally to symbolize enthusiasm, unity, and integral empowerment. Several nations participate in these sports programs & organize numerous games at national and international level. While fans are eager to support their favorite sportsperson and teams, many players gain popularity with numerous fan followers from all around the world. The sports industry is widening day by day & that's why, sports app development technology is favorably considered to explore various aspects and ways to bring up game spirit & viewers' interest. With the efforts of organizers & sponsors, the sports industry makes a huge profit via customized app fully-fledged with cutting-edge features.
Sports apps are majorly accessed by fans, players, sports organizations, team management, coaches, league sponsors, & sports council or boards. Sports related apps are specified to stun the viewers & steer them towards a realistic arena of incredible game play. Let's define few notable pointers to interpret the significance of sports app development:
• A high-performing sports related app is integrated with advanced features to deliver life-like user experience via 3-D streamlining videos of live matches, leagues, sports news, regular updates of upcoming tournaments, and interesting facts regarding the history, records, teams, players, and more.
• Let players connect socially with their fans and share their views, opinions, and whatever info they like to update. Many sports lovers download a user-friendly app to check out quick information of the latest news, happenings, championships, teams, and matches previously held & missed by them.
• Team management is undoubtedly a crucial factor to encourage sports app development. In many ways, a sports leader, captain, and coach can easily manage his team with the help of feature-rich sports app and that's why, many sports organizations hire app developers. Nowadays, AR & apps for wearables are trending among sportsperson as they enable them to experience a 3-D view of the entire game play and strategize easily.
Get in Touch for Sports App Development
Contact US
• Many people view live matches and tournaments via sports apps that are developed for various games. Apart from getting live scores and a quick view of the match highlights, people can get related details & information of any player from any team of any country.
• There are numerous sports clubs with several members. A feature-rich app plays a significant role to reach out each & every member and converse new ideas or share important news for the betterment of the sports club and its representative.
It is quite surprising that many international events, tournaments, leagues, matches, and championships are successfully managed using app technology. Many renowned sports channels are introducing user-friendly apps to reach out the worldwide viewers and interested sports lovers. So, it is clear that sports app development industry will grow with increasing number of sports businesses & organizations.
A professional sports app developer has in-depth knowledge of games and it is necessary to create a useful application that can retain its target audience. Few features are commonly considered for sports app development & following are they:
• Detailed information on recent sport events
• Breaking news on trending sport stuff
• Offline save options in case of unavailability of internet connection
• Streamlining video of live matches & tournaments
• Functionality to check out weather forecast of any match
• Find nearby stadiums via GPS location feature
• Follow & connect with favorite player & team
• Multilingual app so that global population can access
• Share pictures & raise opinion
• Push notification to inform users about match results
Sports apps are categorized for game lovers, players or team, coach, and the management staff of any sports organization. So, it is clear that sports app development is a great step to determine several ways of sports business via a cross-compatible sports app.