Top 10 Mobile App Development Companies – How to Check?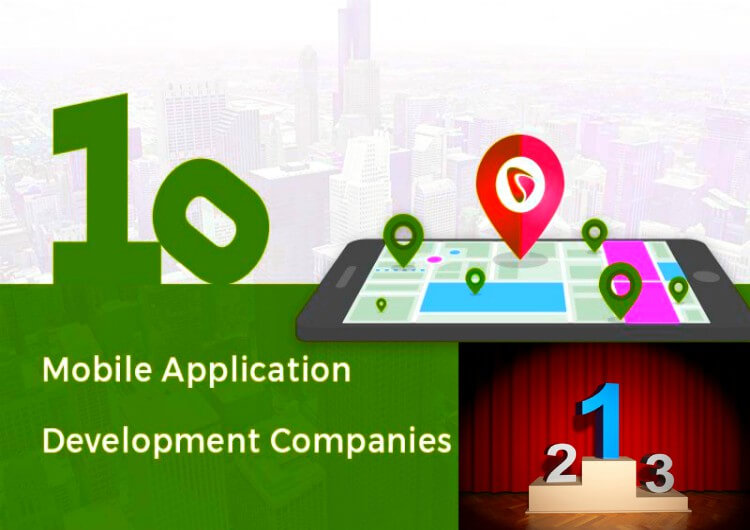 Nowadays, the demand of innovative mobile apps with out-of-box functionalities is getting higher day by day. Mobile app users & enterprises are repeatedly switching to these feature-rich applications for lifelike digital experience. It's quite obvious to say that the demand of mobile apps is expected to multiply in the upcoming years leading to rise of mobile app development companies(iPhone, Android & iPad). So, there is nothing to wonder if you are getting excited to check out top 10 mobile app development companies worldwide.
Why Your Business Needs Mobile App (iPhone, Android & iPad)?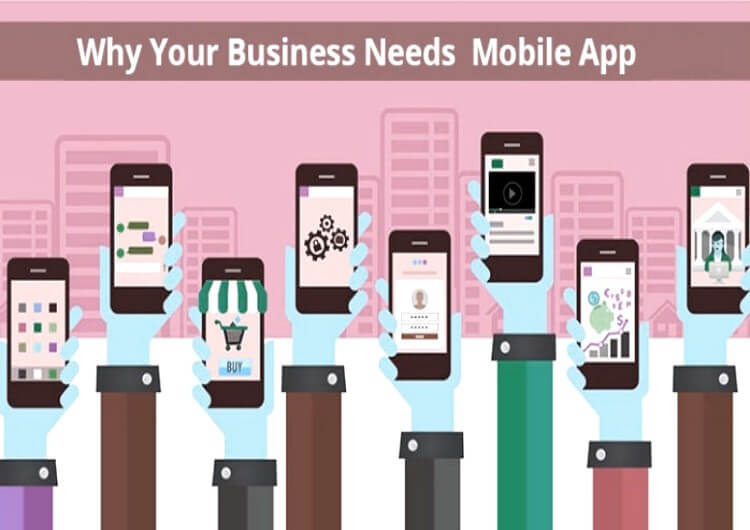 No doubt, mobile apps have been transforming our preferences & aspirations since the evolution of the digitalized world. Every small-scale business & well-established organization is turning towards mobile app development companies to facilitate their customers & manage their work for increased productivity. There are countable reasons that favor the importance of getting a mobile app for your business.
How can your business benefit from mobile app?
Mobile apps bring profits for small-scale businesses as they bridge gaps between the users & their service providers. Introducing a user-friendly mobile app with engaging features delivers incredible user experience & uplifts your brand's recognition. In simple words, your enterprise mobile app will-
• Strengthen your business visibility
• Stretch out the market reach
• Bring in loyal customers
• Generate increased revenues
• Help to stand out in the crowd of competitors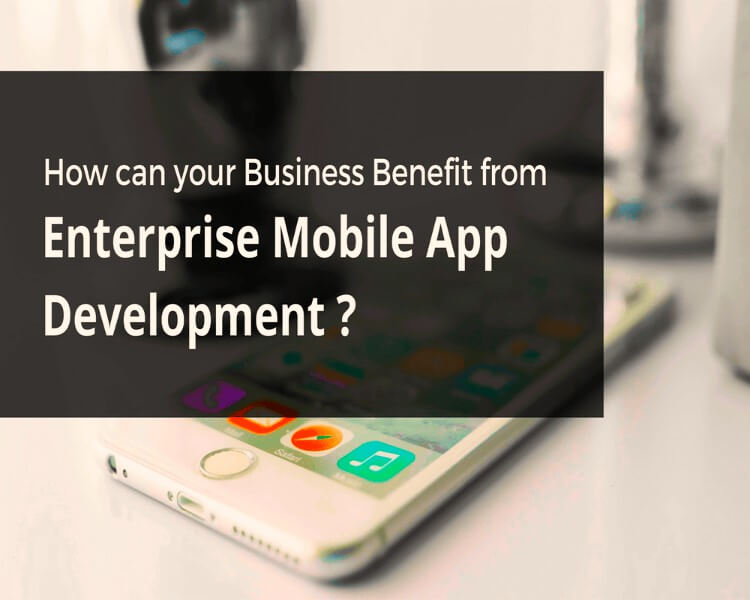 Every mobile app belongs to a specific business vertical or category like gaming, eCommerce, social media, navigation, education, healthcare, etc. and developers innovate them with distinctive app idea. Many start-ups are also taking the benefits of mobile apps for better project management to facilitate their customers & multiply their productivity.
Enterprises access project management apps to build their team, manage their projects, share data, & monitor multiple projects on finger tips. Team members can connect easily & share instant information at one place. In other words, a project management app plays a crucial role in better productivity & team work.
Mobile app development revolves around all various ideas & technologies that are used for delivering a business-centric app solutions for success. There are only handful of mobile app developers who stand out in the crowd of the best mobile app development companies in the world and they are known for using next-generation technologies to build unique mobile apps for their clients. That's why, it becomes important to find the best one from the best mobile app development companies list.
So, here is a list of top mobile app development companies & application developers that are trusted for creating extraordinary mobile app:
Top 10 Mobile App Development Companies and Developers for Hire
1). AppsChopper– AppsChopper is a market-leader among the best mobile app development service providers in the USA & India. The journey of this firm began in 2011 and today, it is recognized as top-notch app development firm with the global presence. AppsChopper upholds specialization in the mobile & web app development for iOS, Android, Wearables, Hybrid, Augment Reality, & iOT device.
Mobile app users are all around us. Every newly launched mobile app sets a target of getting popular in the global app market that is already flooded with more than 2.8 million Android & 2.2 million iOS apps. So, you need to hire an entrusted mobile app development agency that will offer budget-friendly services & guide you to stay ahead in the long run race. However, the costs of mobile app development depends on your project's requirements & specifications.
The costs for mobile app development vary across the global nations. According to the survey, mobile app developers specifically charge as per the specifications of project. For an instance, the costs of developing a simple app will slightly differ for startups, enterprises, agency, & an individual. Check out the standard scale to determine the precise charges of your app development project:
Budget scale for startups:
2K- 5K USD
5K- 10K USD
10K- 15K USD
15K- 25K USD
Above 25K USD
Budget scale for agencies:
2K- 5K USD
5K- 10K USD
10K- 15K USD
15K- 25K USD
Above 25K USD
Budget scale for Enterprise:
5K-15K USD
15K-30K USD
30K-50K USD
Above 50K USD
AppsChopper's name is featured as the most promising mobile app company by SiliconIndia while it ranks on top in TG Daily's list of top 10 iPhone & Android app development companies in the world. Backed by a team of enthusiastic developers with inquisitive minds, AppsChopper excels in all areas of mobile app development with award-winning performance & commendable expertise in delivering quality-enhanced mobile & web app solutions.
Since inception, AppsChopper has been delivering innovative & feature-rich apps to small-scale businesses, start-ups, & leading enterprises from education, healthcare, social networking, navigation, travel, & other business verticals. With a widespread client base, AppsChopper is trusted by Amdocs, HP, Vedanta, Cairn, Intel,GSK, and many reputed organizations. Clutch also acknowledged this top mobile app development company that is headquartered in Noida, India and the USA.
2). Intellectsoft
Intellectsoft is a renowned mobile app development firm that provides quality-driven solutions with budget-friendly services. This agency grabs position in the list of the best mobile app development companies that are established across the global nations. Intellectsoft has been delivering innovative mobile app solutions from last 10 years and that's why, more than 340 clients rely on this firm. Intellectsoft is backed by a team of 228 talented mobile app developers who build high-performing & feature-rich mobile apps for iOS & Android devices.
3). Peerbits
Peerbits is the best custom mobile app development company specialized in UI/UX designing and delivering profit-driven enterprise mobility solutions to start-ups & small-scale businesses. Founded in 2011, Peerbits is registered in Dubai, UAE with the global presence in 4 nations that are UAE, Colombia, Canada, & Saudi Arabia. The company has delivered 300+ projects & trusted by 250+ happy clients.
4). Dom and Tom
Start-ups expect the best-in-class services within their budget and that's why, they majorly explore to know the right cost of mobile app development in USA. Dom & Tom is a leading mobile app development company in the United States & its areas including New York, Chicago, & Los Angeles. The firm was established as a cross-platform app development agency in 2009 and today, a team of 100+ developers, UI/UX designers, & project managers work for its clients.
How much does it cost to develop a mobile app in USA?
The cost for mobile app design & development varies as per the required features & the specialization of your service provider. You can determine the costs of your project by considering the complexity & multiple stages of app development. In general terms, your app developer will charge you according the below stages:
App discovery stage: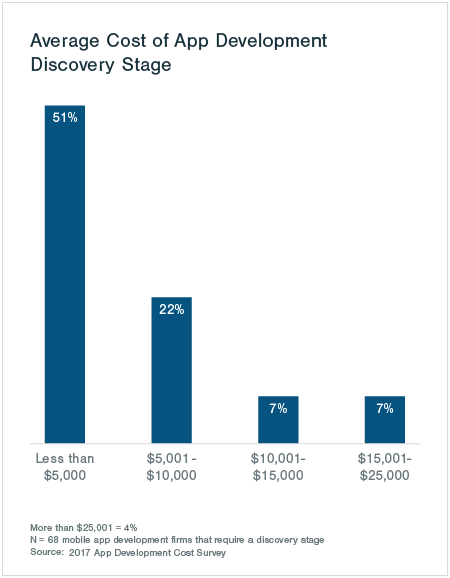 Around 70% app development firms go for initial research work in order to plan the entire app development process. It's all about the strategy and planning to discover if the app will work for your business or not. Interestingly, around 51% app development agencies charge less than $5, 000 for this stage while 4% of leading app developers will charge more than $25, 001 for research work, creating prototypes, and set your project's timeline .
App design & development: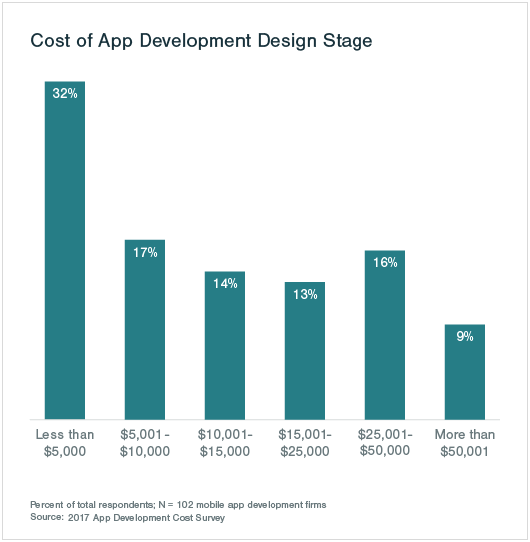 The cost of wireframing & app designing varies in the global market. The majority of 32% firms charge less than $5,000 designing & coding your app while only 9% take more than $50,001 for the same.
App performance test, & launch: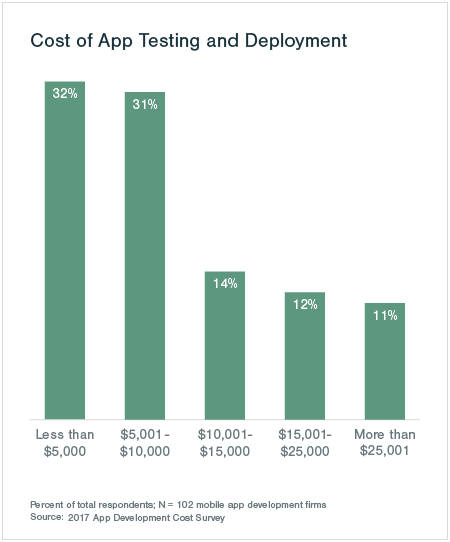 $5,000 is the minimum cost for app development as 31%-32% app developers consider $5,000 to $10,000 scale to set the service charges.
5). Small Planet Digital
Small Planet Digital is the US based mobile app development firm & its regional offices are located in Brooklyn and New York. The company's excellence in mobile app development is recognized by the Webby Award & Communication Arts Award in 2017.
Small Planet's team creates outstanding mobile apps for smart devices specifically for iOS & Android. The address of Small Planet is 45 Main Street, Suite, 510, Brooklyn, New York 11201.
6). WillowTree
WillowTree is a top-notch firm & listed among the best mobile app development companies in the world. Since 2008, this company has been delivering extraordinary mobile app solutions for Android & iOS devices. WillowTree is well-known in the USA as its regional offices are located in Charlottesville, Durham, & New York.
7). Vinfotech
Vinotech is a name of trust, quality, & perfection in custom app development. The company was founded in 2003 & it is named in the list of top 10 iPhone app development companies in India. The company's specialization in iOS app development circumscribes more than 500 projects based on gaming, social media, healthcare, travel, & more. Vinfotech is located in 31/2, New Palasia, Indore — 452 001.
8). Ideas2IT Technologies
Ideas2IT Technologies delivers exclusive mobile app solutions to the worldwide clients. Being a market-leader in custom mobile app development, the global businesses rely on this India-based firm that is headquartered in Chennai, Tamil Nadu.
Ideas2IT Technologies offers business-centric solutions for CTO consulting and the best-in-class app development services for eCommerce, aviation, supply chain, custom CRM, & more.
9). ArcTouch
ArcTouch's name is recognized in the list of top mobile application development companies in the USA. The company's journey began in 2008 and today, a staff of 125+ app strategists, designers, developers, project managers work under its roof.
ArcTouch develops high-performing mobile apps that are inspired from iOS, Android, IoT, & Xamarin technologies. The head offices are located in San Francisco, New York, & Brazil. ArcTouch is trusted by more than 200 clients and they have successfully delivered 500+ apps till now.
10). Tvisha Technologies
The small & medium-scale enterprises are majorly contributing in the rise of app development companies. It will be quite interesting to know that why SMEs are turning towards mobile app development agencies like Tvisha Technologies that holds specialization in:
Android app development
iOS app development
Web app development
Cloud app development
Tvisha technologies was founded in 2002 and that firm's offices are located in the US & India.
Why SMEs Are Switching to Mobile Apps Solutions?
The high demand of mobile app development companies specifically among small & medium-scale enterprises reveal the significant role of mobile apps in the business growth. A mobile app acts as the most engaging digital platform that offers better brand visibility & user engagement to any business. Introducing an extraordinary mobile app is a right idea to facilitate your customers & stretch out your market reach even in the most competitive environment.
Now, you are having a list of top 10 mobile app development companies and developers on hire. You must consider the costs & time taken for the entire app development process as they vary as per the complexity of a project & ever-changing market standards.