Top 5 Mobile Apps Developed by AppsChopper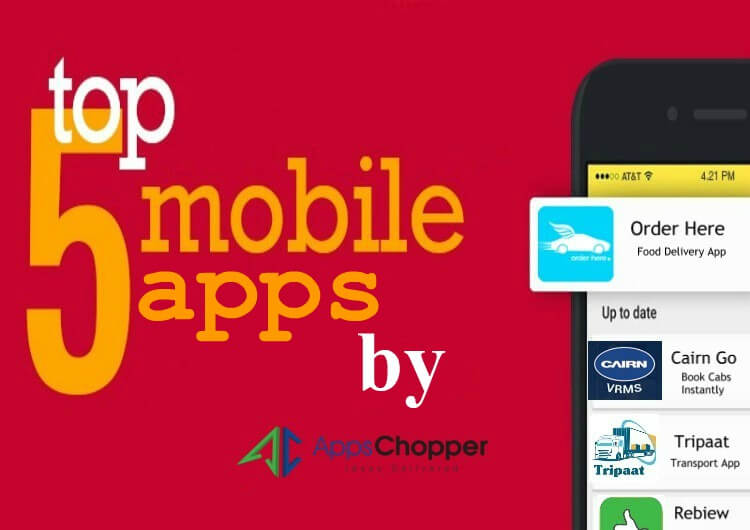 Since inception, AppsChopper's team has been working on various projects based on diversified business verticals. Here are 5 top-rated products that are distinguished in the wide world of mobile apps.
Order Here

Steals The Show Getting Honor Of Best Food Delivery App

Order Here emerges as the first love of food lovers. Having quick food ordering options with varieties of cuisines, this unique food ordering app circumscribes 20+ restaurants & 10% residents of Victoria City (Texas) with average daily orders of around 150. A local news channel lists it as the best food delivery app. Real-time driver tracking, route optimization for drivers, & ratings & reviews for drivers are some crucial features of this product.
Holiday Happenings identified as a high-rated app for local activities, programs, & events for vacations
Planning for mesmerizing holidays for kids? Keep all delightful local activities, events & programs on your fingertips with Holiday Happenings, a top-ranked app to arrange next holiday adventure programs in Canberra. The success of iOS version of Holiday happenings encouraged AppsChopper to launch this app for Android users. Holiday Happenings appears among the most-liked apps as people are repeatedly subscribing to its paid version. The ever-increasing user base signifies that Holiday Happenings app is all what you want for perfect school holiday break.
Relax & Use Cairn Go App To Book Cabs Instantly At Your Workplace
Employees are enjoying the convenience of getting cab facilities with Cairn Go app. Enterprises adore this exclusive application for their employees in case of outdoor meetings & urgency. Vedanta joined hands with Cairn Go app as it's features are admired by employers & their team that need instant transportation services at the workstation.
Get in Touch for App Development Services
Contact US
Tripaat: Only App To Commute Resources From Both Ends
Tripaat acts as a platform that connects organizations & suppliers to minimize their logistics costs. AppsChopper innovated this product to define smooth process of procurement, storage, & transportation. The frequent access to Tripaat driven more than 5K downloads in just 3 months of launch. Tripaat is a top-rated app that helps find the matching services & get the resources via trucks.
Introducing Rebiew for the Anonymous Feedback
Rebiew app is breaking all the records with more than 1000 downloads & 10000+ feedback messages from genuine people. Organizations are in favor of this concept to know their employees & take their reviews without getting the identity. AppsChopper designed this wonderful app that takes honest feedback and helps business owners in distinguishing their areas of improvement.
AppsChopper presents the top-rated mobile apps fulfilling variegated needs. Choose yours to avail the service at the most economical cost.