Top Trending Mobile App Design Practices of the year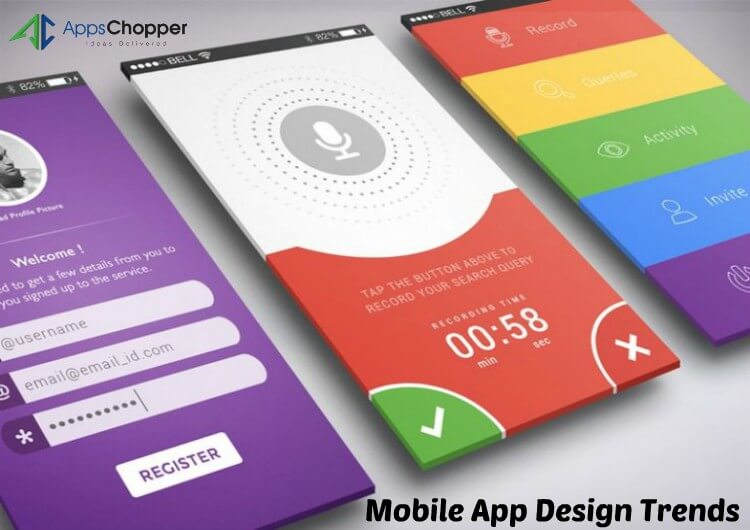 Smartphone users are all the way around. Mobile apps have been facilitating users with intuitive experience & incredible features from many years. The era of technological innovation has revolutionized our mobile app design practices that are meant to carry out the mobile app development process. Users are familiar with the Wearable, IoT, AR, & VR technologies & that's why, they are continuously switching to smart devices to access these advanced mobile apps. But, when it comes to mobile app designing, customization of user interface & its structure rolls out instantly in your mind. However, there are various mobile app design practices that you need to explore in order to come up with an extraordinary app for smart gadgets.
Today, the mobile app designers are redefining their concepts & introducing improved techniques in order to keep a balance between all possible factors. So, here are top mobile app design practices that remained popular among designers in 2017:
Functionality for mobile app animation
User interaction is a prime intent of any mobile app design. In 2017, the mobile app designers continue to follow the trend of using functional animation to create an intuitive app layout. Animation acts as an important factor to connect with the users & enable them to explore the amazing world of lifelike experiences. If you want to show your creativity, the functional animation will add spark to your mobile app designing efforts and help you to deliver entertainment stuff in a logical manner. Interestingly, animation functionality enables you to add some extraordinary features to the compelling mobile app design that makes it dynamic & responsive to various user activities.
Get in Touch for Mobile App Designing Company
Contact US
Enhanced scrolling
Click & surf favors better user engagement & creative scrolling is the most trending concept used in mobile app designing. The recently launched mobile apps feature gestures instead of navigational buttons & users are liking this innovative way to access a mobile app. Furthermore, the gesture-driven approach is an inspiration for many mobile app developers who aspire an improved user engagement and retention.
Design for Wearable devices
The ever-increasing market share of smart wearables continues to shine with the widen user-base. In the present year, businesses are repeatedly introducing various feature-rich apps for wearable devices that are meant to deliver incredible user-experience & convenient space to perform various tasks smartly.
Appealing typography
Typography is the most impactful factor to rev up the accessibility of your mobile app. Along with navigation, layout customization, & UI, you need to deliver content using adaptive typography. Be careful with space, font types, headlines, paragraphs, and hierarchy of content while progressing with the mobile app designing process.
Colors to define app functions
Mobile apps which portray colorful elements over white background are no longer in trend. In 2017, the newly launched mobile apps are serving a great example for the usage of bright colors over dark backgrounds. The interactive layouts of mobile app designs look impressive & favorable to fascinate your mobile app's users.
Get in Touch for Mobile App Designing Company
Contact US
So, above are the top mobile app designing trends for 2017 that are popular among designers. The mobile app designers stick to techniques in order to come up with a fully-functional application that can engage users & facilitate incredible user experience to them.