Travel & Ticket Booking Mobile Application Development Services: AppsChopper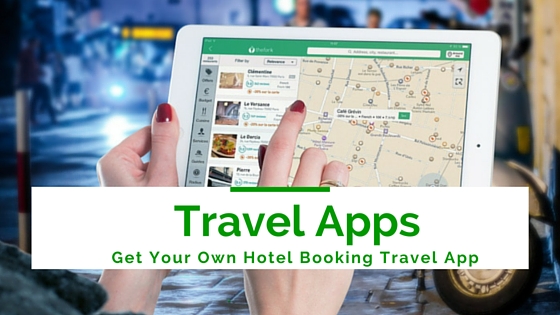 Today, travel & ticket booking mobile applications, like kayak, hotels.com, tripadvisor, goibibo, redbus.in, cleartrip, makemytrip, etc.have proved to be the very useful for travelers. All these applications not only provide ticket booking facility, but also suggest you the best that suits your budget.
The major benefit of these kinds of applications is, user does not need to roam here and there for booking the ticket, finding the seat availability or getting detailed information about the package. Therefore, around millions of users are using these kinds of apps.
As smartphone's€market is booming day by day, unquestionably the investment in development of mobile application for travel & ticket booking will definitely increase the revenue for travel agencies. The mobile application, such as goibibo, cleartrip, etc. are making profit. This is a good chance for you to launch an app and boost your revenue. For this contact, AppsChopper and place your requirement.
Why To Opt AppsChopper
AppsChopper is a renowned app development company, which provides awesome app globally. Our team has immense experience in designing & coding the app for different platforms, such as Android, iOS and HTML5. In our travel & ticket mobile application, you can avail lots of trending features, such as:
♦ Support Travel Booking Functionality
With the help of this feature users can do various tasks, including setting schedule for traveling, booking tickets, finding seat and availability of ticket at ease. User can avail this feature on the go.
♦ Embed Convenient Payment Feature
All our applications boast highly-secured and convenient payment system that keep your money transaction confidential from hacker.
♦ Procures Notification Support
There is a notification support that keeps travelers updated with schedule (arrival/departure), availability of ticket/seat, traveling plan and many more. With the help of this feature, you can make the advance booking.
♦ Travel Package Creation
This functionality enable user to customize the travel package according to options given by tour & travel service providers. This is the best way that users can create the package according to their choice and enjoy the vacation.
♦ Showcasing Vacation Place With Review
This feature enables the user to know the place in advance, such as tourist spot, beautiful places, hotel availability and lots more. Secondly, the review feature with the app helps  the user in making decision. Here, users can also view the videos.
Apart from all these features, our designing and development teams prime objective is to ensure that application should be interactive and bestow the superb user-experience. Secondly, all the required features are properly implemented.
Conclusion
Mobile oriented travel & ticket booking application can provide lots of convenience to the travelers. Developing this kind of application is not easy for every company. There is a need of an established application development service provider, which has immense experience in app development domain that AppsChopper procure. So what are you waiting for, reach us anytime and post your requirement.
Looking for Travel Application for Your Business ?
Get in touch with our industry professionals, just with a click away…