Utility App Development: A Feasible Way To Upgrade Your Device Performance Via App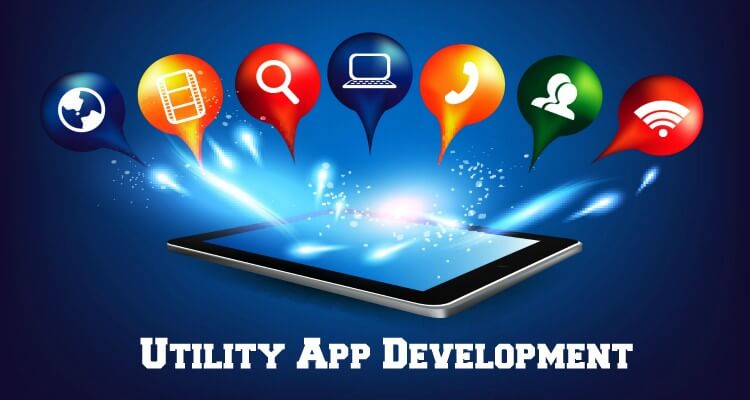 With the present scenario, it is quite certain that customized apps always dominate over various modes of entertainment, communication, and several other tasks. The global markets are already flooded with numerous web & mobile applications based on specific genres, industry, & business. However, the majority of people are familiar with utility apps that are unquestionably popular to upgrade personalization and improve the productivity of a device. That's why, utility app development is important to deliver absolute user control and enable users to manage their day to day tasks conveniently & smartly.
An overview to describe utility apps
Utility applications are in trend & there is an expeditious expansion of their global market share. Among the millions of applications on the app stores, apps based on daily utilities are majorly installed by smartphone users. Unlike other types of service or company based apps, a utility app customizes the functionality & performance of a device in many ways. You will definitely find these utility apps useful & favorable to accelerate the functionalities of your devices. Generally, the utility app development is highly advantageous to modify the features of the gadget and facilitate users with multiple utility options.
The most common but important utility apps are integrated with functionalities like:
• Customized watch along with timer & alarm clock
• Well-defined calendar with notifications of upcoming events & festivals
• Accessibility to flashlight with on/off feature of a mobile phone
• Integrated camera functionality of device via multiple devices
• Improved user control for wireless connection with laptop, TV, & various smart devices.
• Create to-do-list via a creative diary, manage appointments, and daily tasks
• Advanced messaging options
Get in Touch for Utility App Development
Contact US
Important pointers to consider for utility app development
Undoubtedly, the utility apps are indispensable for every smartphone user and they are used to enjoy various advanced features via a fully-functional utility app. It is a well-known fact that messaging & utility apps are on the top with a huge user base. Thus, it is clear that holding the investment in utility app development is a profitable option for you. The recent data collected on utility app usage revealed that the majority of users prefer to check out utility apps multiple times per day along with messaging apps. Utility apps are essential to speed the overall performance of your devices.
• Nowadays, various budget-friendly smartphones are available in the market & they are integrated with these feature-rich & user-friendly utility apps to rev up its capabilities or functions.
• Users find these utility apps favorable to upgrade the battery life and data storage of their mobile phones. Several utility apps enable users to optimize the battery backup and memory of their devices easily.
• Many operating systems are prone to malware & virus due to many factors such as open source platform. Users tend to access utility apps to protect their devices and data including personal information, conversations, pictures, contacts, important files, and various multimedia files. So, utility app development is recommendable to facilitate users in this context as well.
• The majority of people access utility apps that are based on app lock, privacy protector, anti-virus, system cleanup of junk files, remove unwanted apps, and optimization of speed or performance of devices.
It is obvious that utility apps deliver incredible solutions to tackle day to day issues in a smart way. With utility app development, you can let your customers enjoy accessing their gadgets in interesting ways.