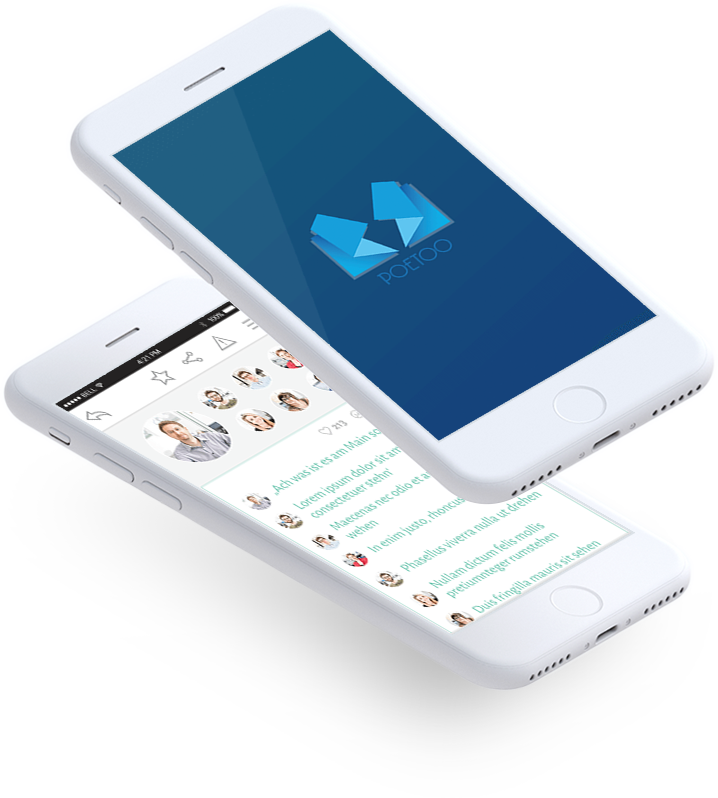 About Poetoo Social Poetry
Poetoo social poetry app lets user start writing a fresh poem with an option to decide whether other users can view their poems or their poem should be blinded. With a blind poem, user can see the last line that they can use to complete the poem. The app also allows user to write poem with their friends to make it more interesting.
Features of Poetoo Social Poetry

Write Together with Friends
The app is featured with social interaction and friend list, which allow them add friends and request contribution while writing a poem.

Share Poem
Poetoo app has social sharing feature integrated that allow user to share their writings on Facebook, WhatsApp, etc.

Follow your Favorite Author
The app has option for user to follow other authors and get push notifications whenever new and interesting lines are shared by those authors.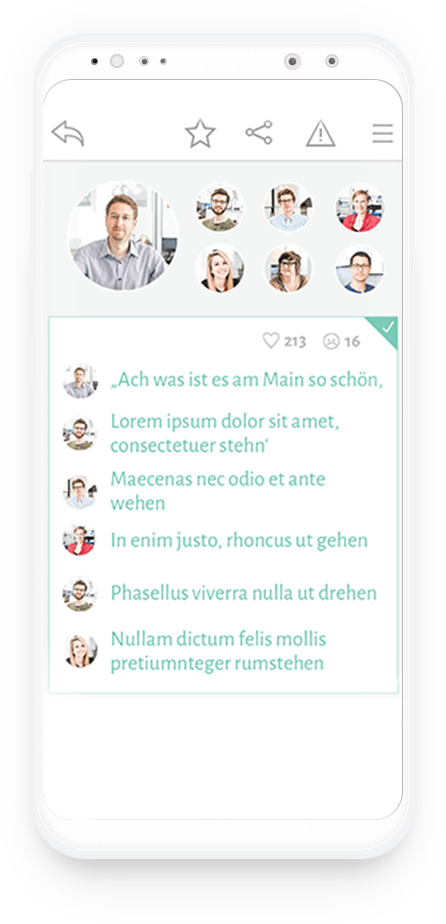 Poetoo Social Poetry Screens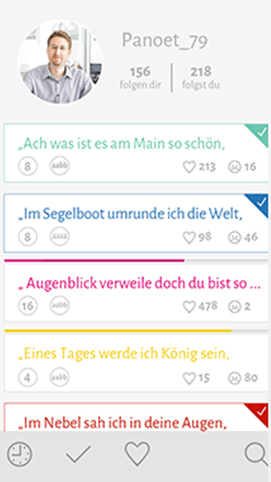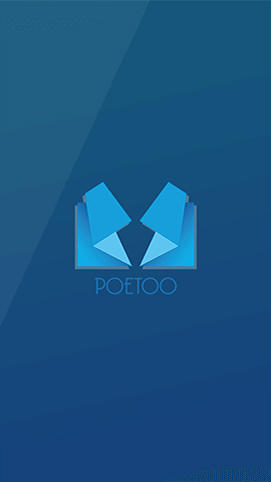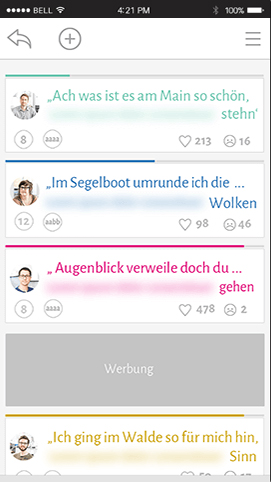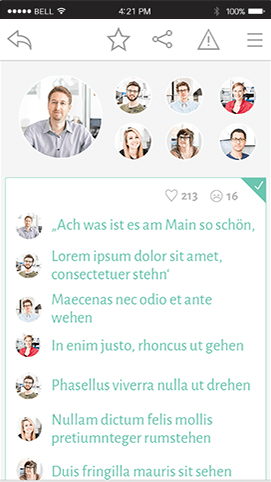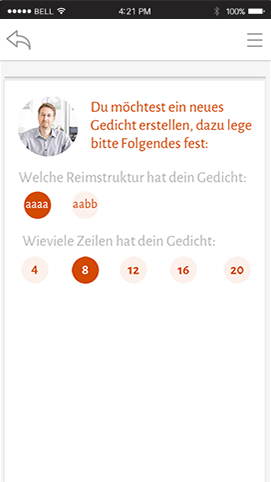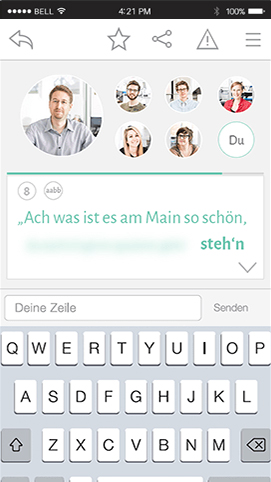 Got an App Idea?
Get it Delivered with Us.