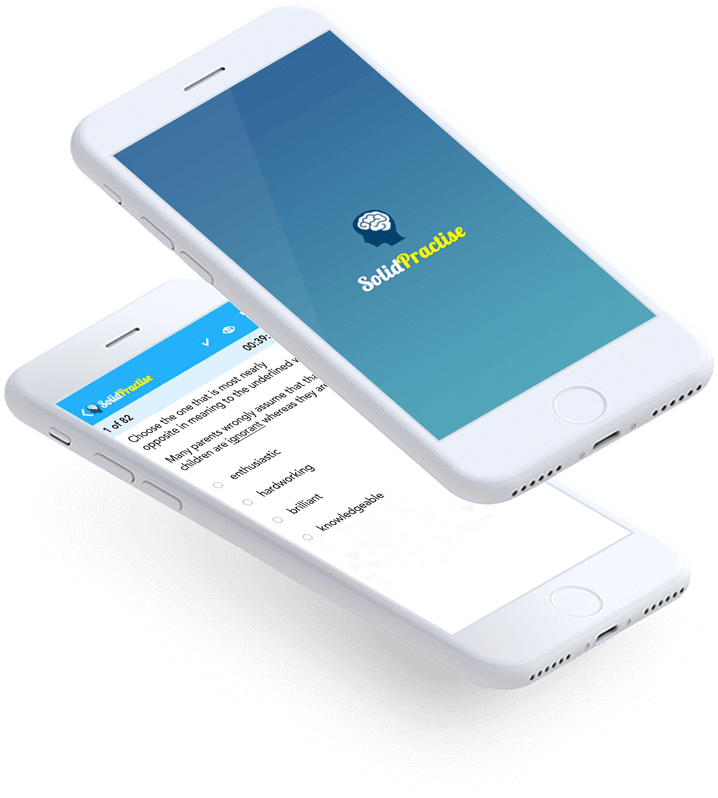 About Solid Practice
Solid Practice helps student draft the right strategy to make their preparation better. The app offers tutorial mode to go through the previous exam questions and answers to make an assessment of their preparation. It also gives user comprehensive reviews of the test taken with correct and incorrect answers.
Features of Solid Practice

Exam Selection
The app features a categorized list of exams to select for preparation with a furthur list of question papers for study.

Tutorial Mode
Solid Practice comes with a challenging tutorial mode that allow user to mark questions, browse questions and answer them for sharpening mind.
Huge Question Database
The app is designed with a scalable database architecture that serves over 40k questions for students to practice.

Comprehensive Results
Solid Practice has an in-built exam review system that checks the answers given by students and provides result with complete correct and incorrect answers.

Retake Wrong Answer Test
The mobile app allow students to review their previous exam, study wrong answers given and re-enter exam against wrong answers given.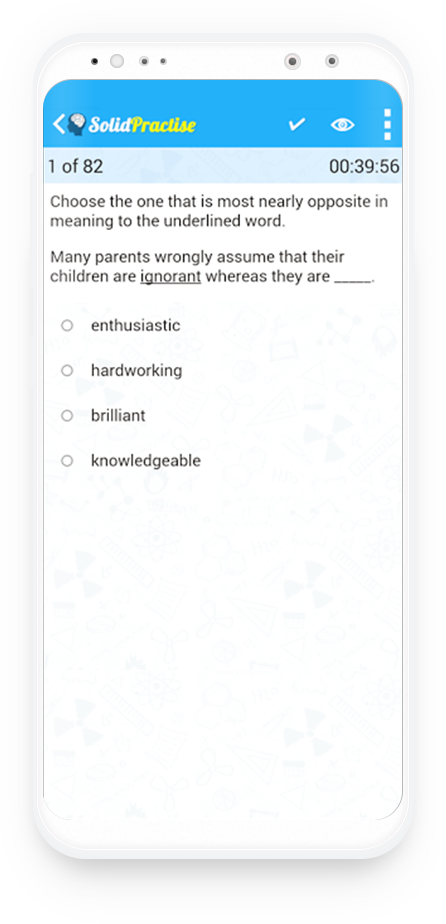 Solid Practice Screens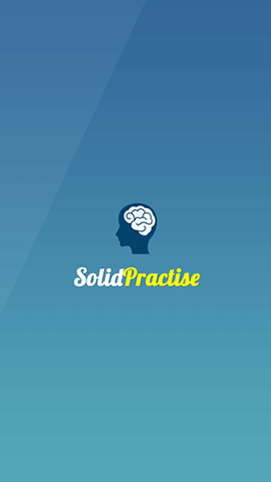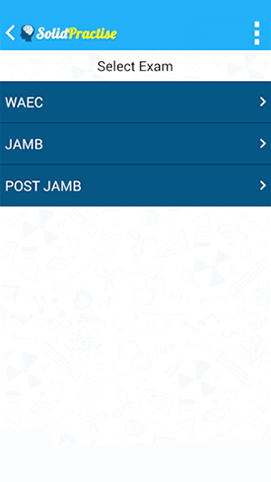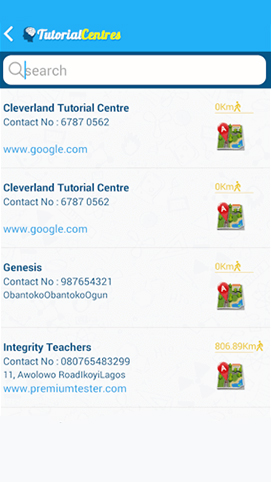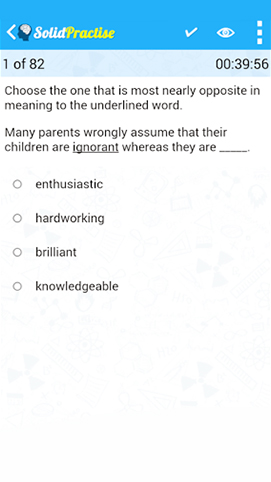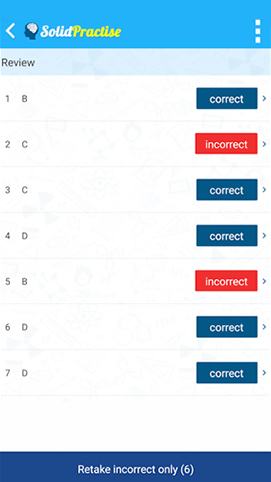 Got an App Idea?
Get it Delivered with Us.