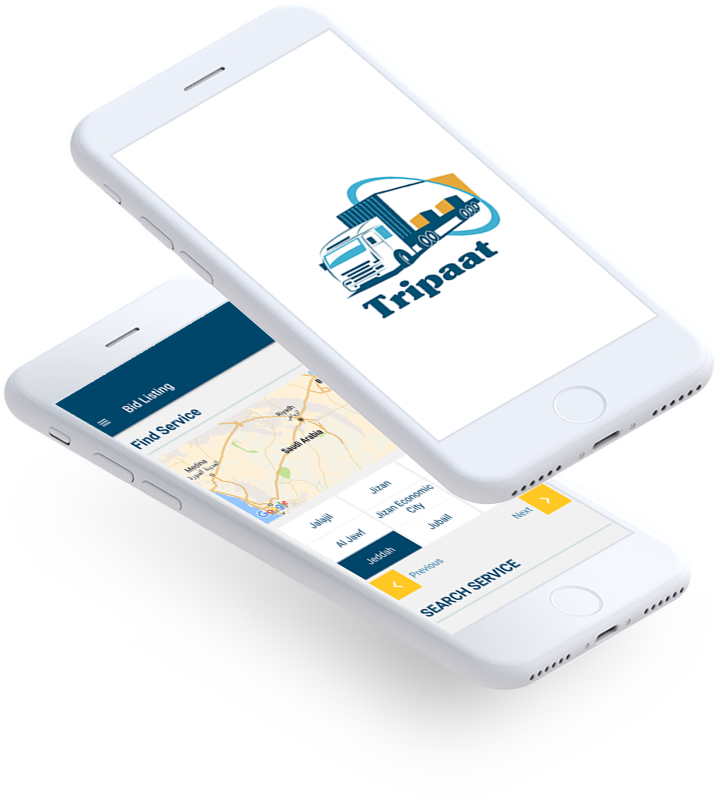 About Tripaat
Tripaat app is a logistics marketplace which works as a mediator between customers and logistic service providers. The logistic platforms allow logistic partners to list their services, traveling schedules, costing and other details on the platform which are shown to the users for opting their services of transportation.
Features of Tripaat

User Accounts
The app offers secure multi-user login with options to register themselves as an agent, customer or service provider depending on their needs.

Scalable Database
Tripaat app is designed on a scalable database architecture that stores and process information of over 10,000 trucks, to provide user range of options.

Job Post Bidding
The app has detailed job posting option for customers with details like start and end locations, max price, etc. Agents and service providers bid on the posting to give user their best price.

Find Service
Tripaat app also allow user to search for services for their requirement by browsing the providers and connecting them for hiring.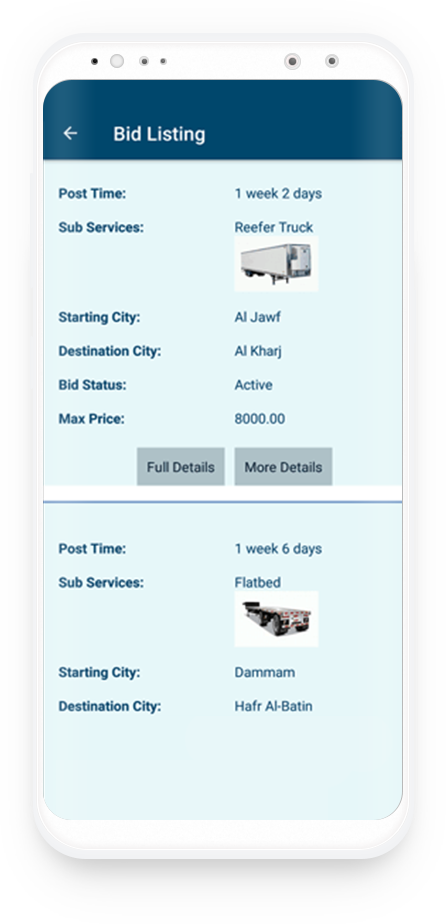 Tripaat Screens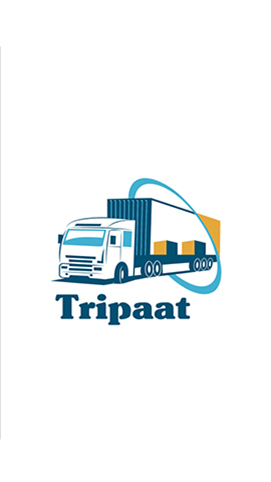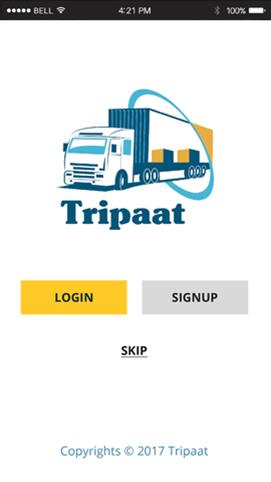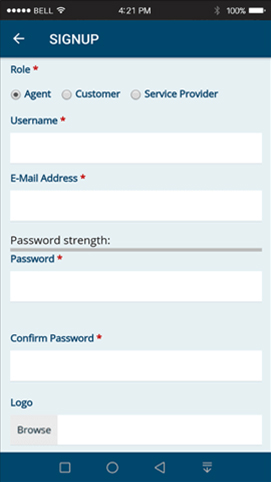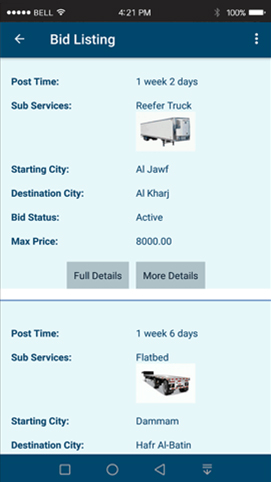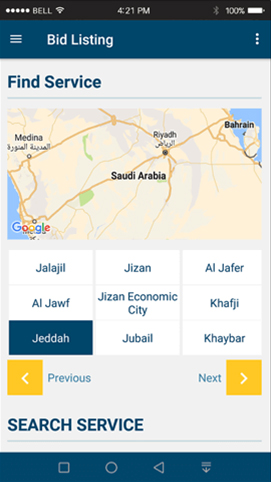 Got an App Idea?
Get it Delivered with Us.