All About Mobile App Testing Techniques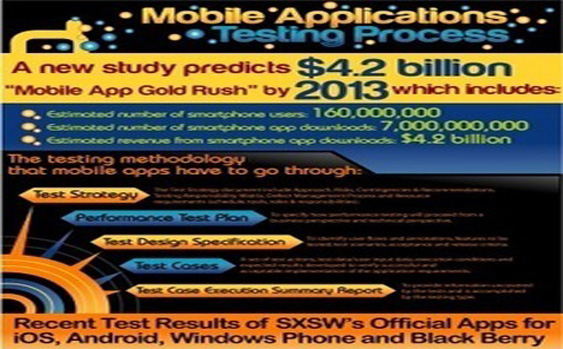 Mobile Application Testing techniques ensure that the application is bug free at both user interfaces as well as back end process. The neck to neck competition among the mobile applications has colored this process of app testing with brighter shades. If you are a mobile application developer or you want to develop a mobile application for your business then it is really very crucial for you to have the absolute knowledge about the various aspects of mobile application testing techniques.
Test Results of Official Applications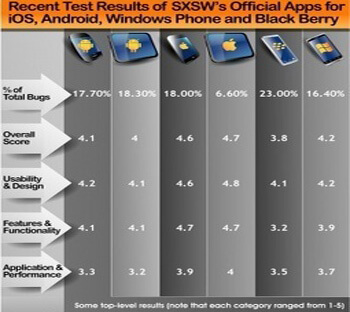 Even after the super secure application techniques; the test result for official applications of different mobile operating system shows a huge error gap. As per the statistic figures; the iPad applications have the least percentage of total bugs where as the BlackBerry mobile application makes horrifying digits of 23%. After examining these data figure you can surely underline the importance of the application testing in mobile application development
Techniques of Mobile Application Testing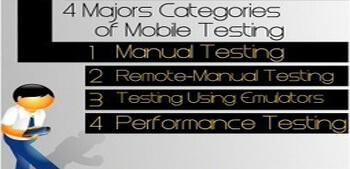 Mobile application technique doesn't follow any hard and fast rule; just a simply theory 'refined and bug free the testing technique; more the chances of application like'. There are basically four major categories of mobile application testing
1)      Manual Testing
2)      Remote-manual Testing
3)      Testing using Emulators
4)      Performance Testing
These four ways to test an application are followed by millions of application developers to provide an error free experience to the user.
To learn more about the importance of Mobile App testing, check out this video in which HP speaks about the concept.

Types Of Mobile App Testing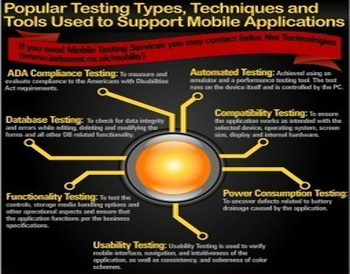 Mobile application testing can perform with the help of different types of practices. These mobile application testing practices spotlights on a particular base of mobile application development process for example the Power Consumption Testing calculates the total power consumed by the application during the run and stand by.
The other popular mobile app testing techniques includes ADA compliance Testing, Database Testing, Automated Testing, Compatibility Testing, Functionality Testing and Usability Testing.
Conclusion:
Mobile application Testing techniques is a must to follow part of the app development process. You must assure that your application is bug free before introducing it to the users because it's very hard to put a bet that user will give your application a second chance. If you too are facing some trouble in your application; you are welcome to share that with us. We will assure that the Bug will never be a bug for your mobile application.