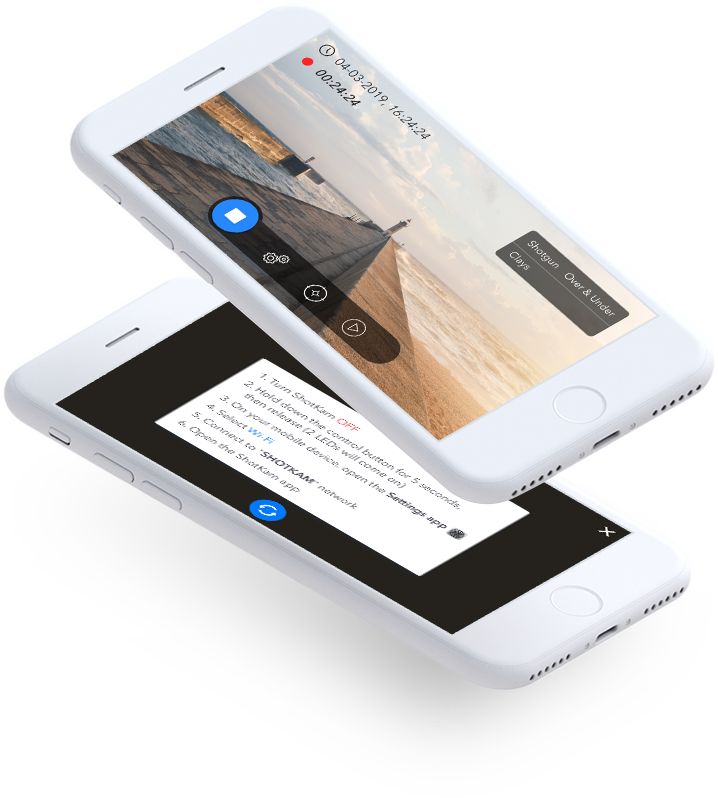 About ShotKam
To connect devices with ShotKam using the ShotKam app, users need to turn on WiFi of ShotKam, connect the WiFi network with their device and then access the app. It allows users to enjoy the flexibility of watching high-definition (HD) videos, with options like downloading and deleting. Optimized completely for both iOS and Android, the app enables users to download up to 4 shots at one go.
ShotKam Features

Watch Frame by Frame
With the app, users get complete control over every frame of video they watch through their shotKam, for keeping eyes on important details.

Change Mode
ShotKam redefines users' video watching experience and allows them to get complete control over video by letting them change mode for video length, quality, speed, etc.

Choose Type of Gun
With a wide range of gun types including over and under, pump or semi-auto, the app allows users to choose the most important type of gun as per their preferences.

Choose Type of Target
When it comes to finding target, users get a myriad of options including flying birds, clays, ground games, etc., to choose from.