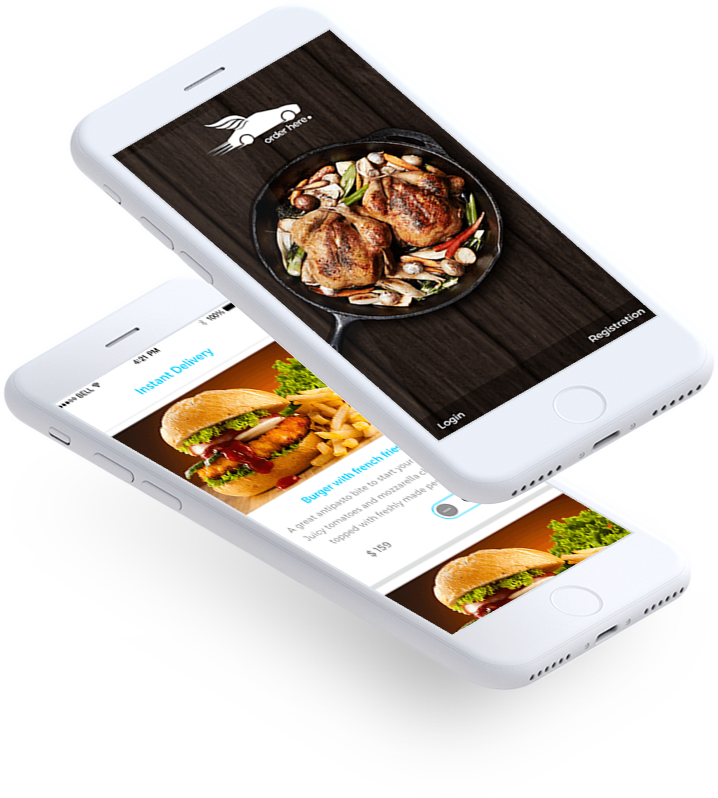 About Order Here
The food ordering app helps users to avoid the rush and get their favorite dishes delivered at their doorstep instantly. With Order Here application, user gets a wide list of restaurants and varieties of food with flexible sort and filter options to order their favorite food. The app is also a powerful deals platform for foodies, enabling them to avail great money-saving offers.
Features of Order Here

User Accounts
The app has a secure user account architecture that requires people to log-in once before ordering their selected food.

Browse Latest Menu from Multiple Restaurants
Order Here is a powerful food aggregator that lists multiple restaurants delivering in a locality, enabling users to order from their preferred outlet.

Instant Delivery
The app features a USP of a super quick delivery, which facilitates users to get home delivery within approx. 15 minutes of order placement.

Sort and Filters
Order Here has a flexible sort and filter mechanism enabling users with options to filter out their preference and sort them on different criteria.

Track Order
The app has a real-time order tracking system that allows users to check the status of their food, right from ordering until it gets delivered.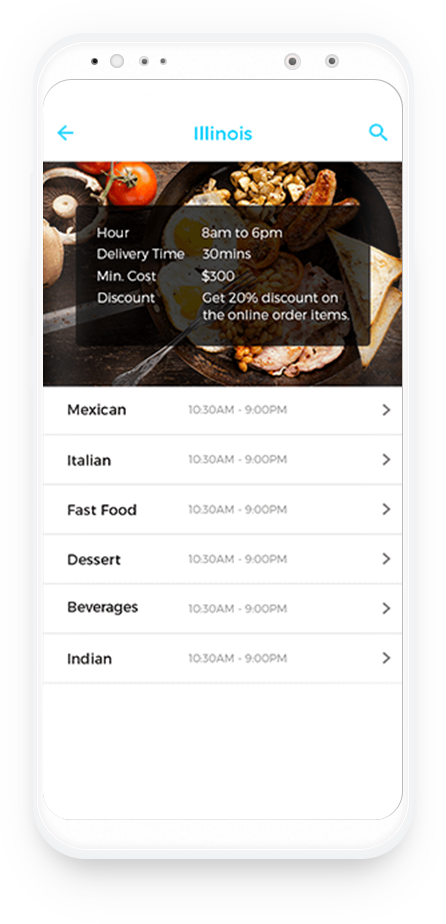 Order Here Screens