Taxi Booking App Development – Build Your Transportation Business With Cab Booking App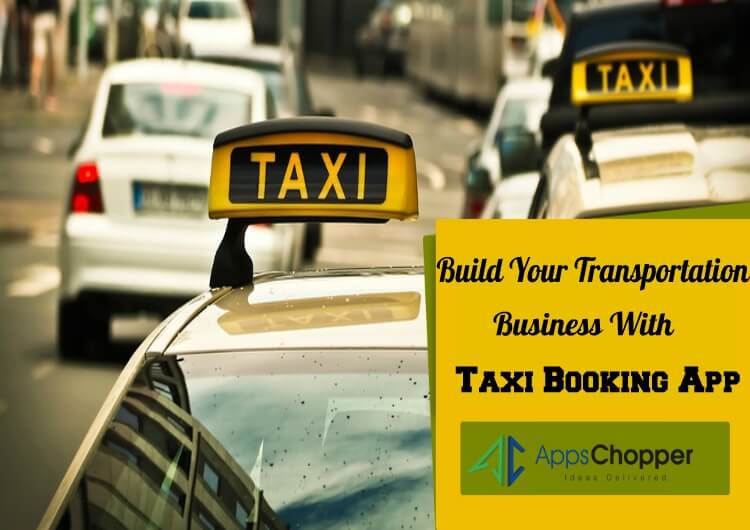 Many times you might not have your personal vehicle and favorable weather conditions to travel at nearby or long distance locations. Therefore, hiring a taxi is a suitable idea to reach anywhere on time and without any hassle. There are numerous taxi booking service providers just like Ola & Uber and you can book rides instantly via their custom-built applications available on any app store. Several people prefer to access these user-friendly apps to hail cab & reach at desired destination conveniently at any time. So, it is profitable to kick start your taxi business by hiring a reliable cab booking app developer at an entrusted agency.
How taxi booking app accelerates your business profits?
A taxi booking app allows users or travelers to schedule their journey from one place to other within the city. In other words, it is more convenient to book your rides at your home via customized taxi booking app instead of waiting for public vehicles and shouting for "taxi" on the streets. Undoubtedly, taxi booking app development is a revolutionary concept to make money in your transportation business & facilitate customers with exceptional cab booking services.
Extraordinary benefits of using a taxi booking app
The taxi booking app development is specifically done for users' convenience so that they can enjoy their rides along with the utmost comfort. Anyone can easily mention his/her pick up location and destination & book ride even at peak hours. Apart from customers' convenience, these cab booking apps are also useful for drivers as they help them to reach out their passengers & facilitate them with confronting riding experiences. Here are the major features along with the benefits of using cab booking app:
Get in Touch for Taxi Booking App Development
Contact US
Users' convenience & ease: A taxi booking app is fully-fledged with advanced features & innovative functionalities which enable users to plan their rides and reach the desired location quickly. Your cab booking app developer will frame upgraded user interface and exclusive features which assist both passengers & cab riders throughout the service.
Mention accurate pickup & drop off location: No matter wherever your destination is, you can mention exact location from where a cab will pick you and destination where you want to reach. Along with this, you can also check out the total distance in kilometers, time-taken, charges per km, and entire route while booking your ride.
Access to drivers' location: Almost every taxi booking app is integrated with advanced GPS functionality so that a customer can track down the precise location of the cab while a driver can also find his way to reach the pickup location.
Secure & simple payment option: Every successful taxi booking app development facilitates passengers to make payments via multiple mediums including credit or debit cards, e-wallets, and cash.
Push notifications: One of the major benefits of allowing push notifications in the taxi booking app development in order to notify customers regarding the latest coupons offers, referral programs, passengers' ratings, trip history, & more.
Today, the global users are switching to these user-friendly & high-performing app to book their rides quickly and have memorable travel experience. So, it is clear to say that the massive growth of taxi app market is parallel to the increasing demand of cab booking app developers in the transportation industry.