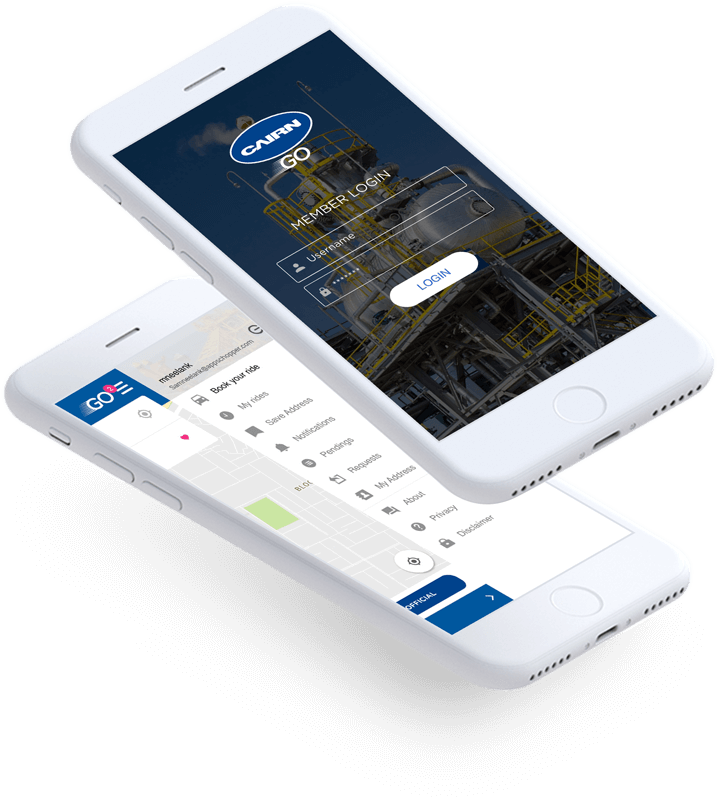 About Cairn-Go
With a simple and fast cab booking process, the app helps employees book the cab to go out for official meetings or daily office journey. The app has great architecture where employees need to raise their travel requests, which further gets transferred to the concerned department and finally approved by the concerned manager. The details of the assigned cab are reflected to employees within the app.
Features of Cairn-Go

Secured ID and Password
The app has a powerful and secure authentication process that allows only users with company account credentials to access the app.

User-Friendly Interface
Cairn-Go is designed with an attention-seeking interface and user-friendly experience, which makes app-usage convenient for everyone.

Easy Placement of Request
Cairn-Go app has a highly-usable experience that allows users to easily raise cab booking requests in minimal steps.

In-Built GPS System
The app has a responsive in-built GPS system that allows users to track the status of the app and location of the app anytime.

Scheduled Notifications
The push notification is designed to enable the company to share cab status, latest information about the cab policy and related information with ease.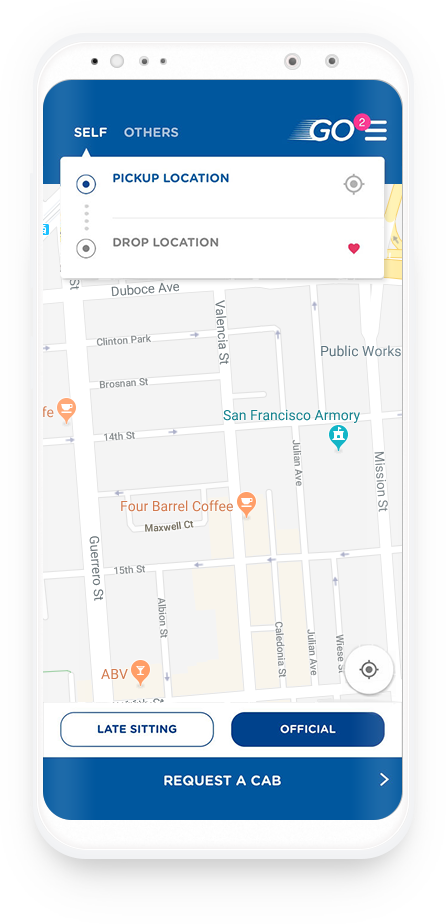 Cairn-Go Screens