Make your User Wear Apps with our Wearable App Development Services
We offer wearable app development services to create in-class, stunning and highly-usable wearable applications that are user-friendly and smoothly accessible on small screen wearable devices.
As a wearable app development company we help your business step into next generation of apps with our tech-driven and innovative wearable app products, developed custom for your specific needs.

Our Wearable App Development Spectrum
We are developing wearable apps from the release of Android Gear and Apple Watch.
Our wearable app developers innovate with small screen apps to make gadgets smarter.
Apple Watch App Development
We use state-of-the-art-technology to create Apple watch apps with seamless functionality and high-grade features. As a company offering Apple watch development services, we build customized apps for a variety of verticals like healthcare, music, entertainment, photography, and many more.
Android Watch App Development
With our team of watch app developers, we offer innovative and valued-based android wearable app development services to help businesses be accessed on users' body. We design and develop user-friendly, compact and engaging android wearable apps for a range of gadgets.
Fitness Apps Development
Our experts believe in smart works and render competent solutions for fitness gadgets like wristbands, armbands, waist tuckers, etc. We focus on innovating new concepts to assist business with wearable apps that helps pursue their core fitness tracking objectives.
Healthcare Apps Development
As a wearable app agency we cater customized needs of building gadget apps for healthcare vertical. We integrate desired features within custom wearable gadgets for tracking activity and health matrices of patients for better observation and treatment.
Our Wearable App Development Expertise
Our wearable app developers accentuate your innovative ideas and intellectual approaches to build customized wearable apps for Apple, Android and other gadgets. We nurture wearable app strategies to cater startups, businesses and enterprises and build highly-usable unique, intuitive and technology-rich apps. With our wearable app development services we understand your business model, target audience and other feasibility factors to build awesome creative apps for:
Smartwatches and Smart Glasses

Modified camera wearables

Headset, bracelets & wearable computers

Handy & Compact surveillance devices

Trackers & user-friendly monitors
Benefits of Opting Our Wearable App Development Services
We deliver wearable apps having great user experience and connectivity with smartphones.
Our wearable app developers are experienced and deliver solutions focused for profitability for business.
Tech-Savvy Developers: We leverage latest tool kits and technology while building apps for wearable devices to deliver great apps. Our developers improvise exciting concepts and provide captivating features in the apps to generate high user engagement.
Build High-Grade Apps: We create sophisticated apps by integrating awesome functionalities and personalized to entice users, fulfilling your business expectations. Our engineers keep focused on building highly-compatible apps for wearable devices with enhanced performance.
Covering Major Aspects: We cover all major business aspects to make an amazing app for wearable device to help you keep pace in the competitive world. Our endeavor is to make users pleased with an amazing experience with building apps for varied businesses verticals.
Quality-Enriched Services: As a creative wearable app development company, quality matters a lot to us and we never compromise with it for wearable apps. We delve in our mind and heart to deliver quality work and superior wearable app services.
Wearable App Development Verticals We Cater
With our wearable app services we cater your needs of wearable app development for a wide-range of industries. Our engineers innovate customized and engaging apps with enhanced user experience for the target audience, apps that are accessed on multiple platforms and devices flawlessly.
We are carving gadget apps since inception of the platform and strive to build amazing wearable apps for healthcare, fitness, entertainment, weather, navigation, social network, photography, surveillance, utility and lot more.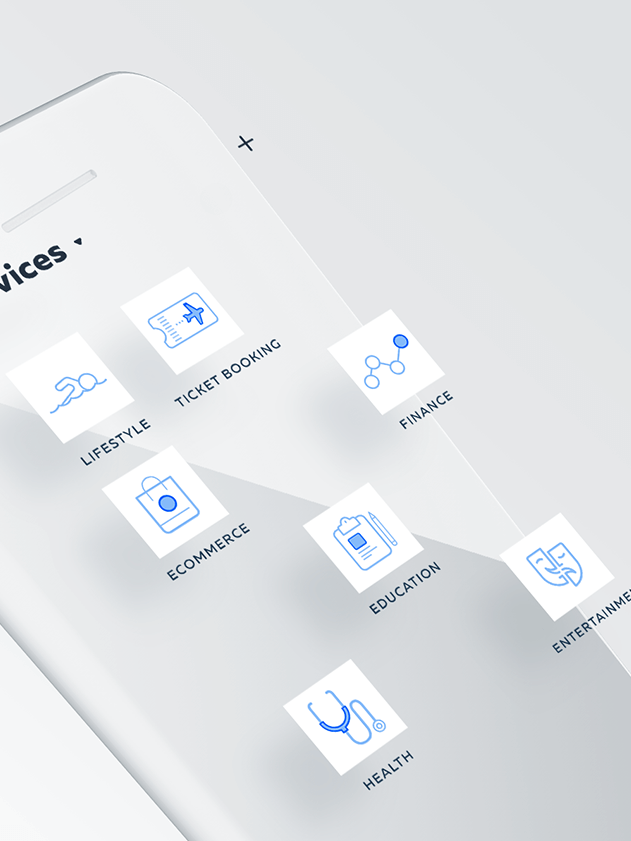 Our Clients Love Us and Vice-Versa
Showcasing some of the amazing testimonials shared by our clients. We are rated 4.7 stars for wearable apps development, based on over 250 reviews.
Big Brands

Love our Work

We have served business leaders and helped them deliver difference to their users with our mobile app services, and helped startups become brands.