The Client
Based in Africa, Green Co. Africa is a leading brand specialized in offering car wash solutions and helps people hire the best services hassle-free. The company is focused on rendering reliable and dedicated car cleaning solutions. The client needed an app to facilitate users to hire reliable and advanced car washing solutions at their locations, be it home or office.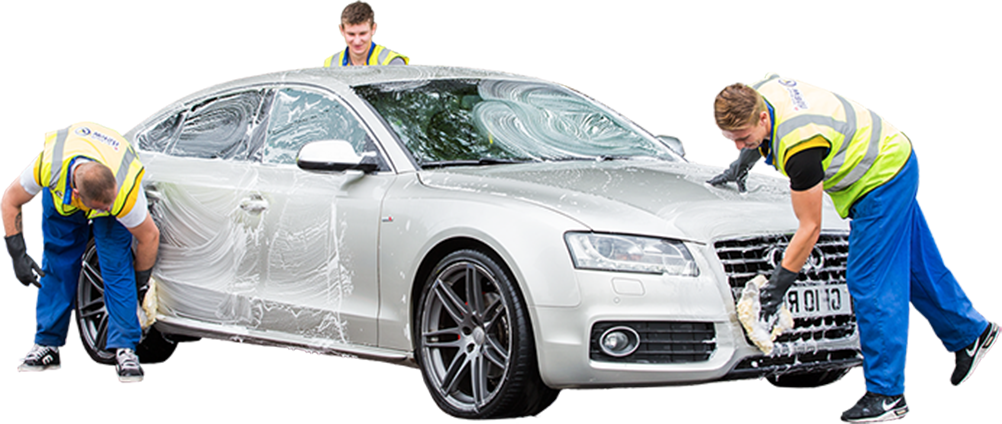 The Challenge
After reviewing the client's needs, market, target users, etc., we contacted the client with our full-proof strategy to work on their project. The client finally assigned us the project once reviewed our strategy entirely with the below challenges:
Raw app ideas without clarity of app functionalities.
Assigning car washer to users manually or automatically.
Integrating a convenient payment system for recurring and new users.
Deliver the app within a specified time frame.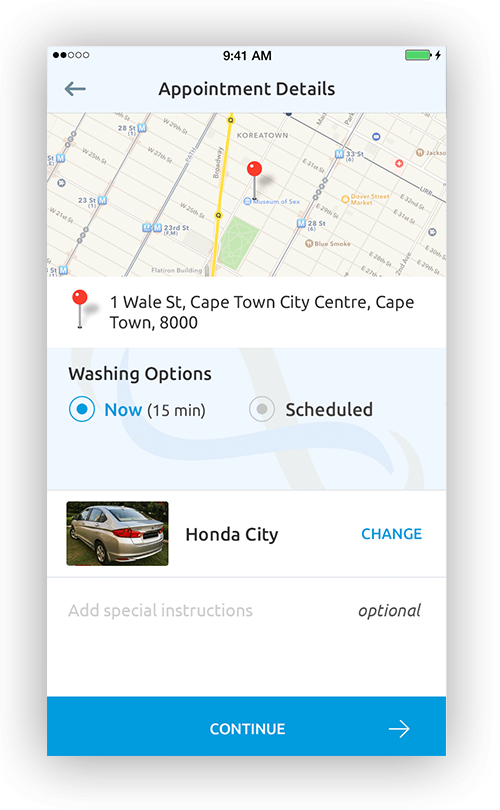 Solutions from AppsChopper
Our app developers reviewed the challenges and defined a complete roadmap to develop a fully functional car grooming app. We helped the client in drafting the mobile app with the following solutions, and worked on them post client approval:
We refined the client's raw idea and decided on the final architecture and features of the app.
We designed a powerful workflow algorithm for assigning car cleaners.
A secure online payment system for new users and online wallets for ease of recurring customers.
Divided project into modules and assigned to team having experience in delivering similar products.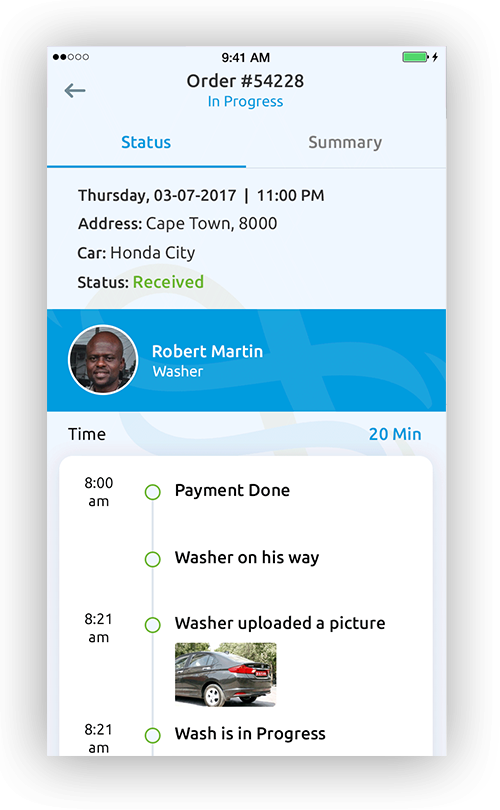 Final Outcome
Our app engineers constantly kept in touch with the client throughout the project to get their valuable suggestions and implement change requests managing smooth workflow. They developed the entire app ensuring implementation of strategy as planned within a given time-frame. The app delivered was beautiful with the following outcome:
The app delivered perfectly served the core goal of bringing the client's car grooming services accessible on users' mobile devices.
The app was acquainted with advanced features like easy booking process, on-demand car cleaning, track services and much more.
With secure payment and online wallet, the app became preferred means of driving cleaning requests.
The automatic cleaner assigning algorithm removed the hassle of assigning professionals for tasks.
2 Months Journey of Strategic Development
Value Added for Client
The final product delivered performance beyond expectation and added value to the client's businesses in the following ways.
Increased Bookings: The app empowered users to locate and hire car washer easily and get services at their doorstep
User Appreciation: User loved the app as they can avail on-demand car grooming services and track overall progress with a smooth process.
Brand Recognition: Shammy app made the car grooming services a famous brand among users for car washing services.
Have an App Idea?
Let us Bring it to Life!