Virtual & Augmented Reality App Development Services to create Real-World Illusions
We offer AR & VR development services to build innovative augmented reality and virtual reality applications for custom business needs. Our engineers redefine next-gen app ideology to deliver powerful AR & VR apps for advanced smartphone devices.
Our augmented reality developers leverage AR tool kits to portray creative content on mobile screen to show meaningful information, or render unique gaming experience. Our VR developers build apps that bring illusion of reality on their mobile devices having compatibility with popular VR gadgets.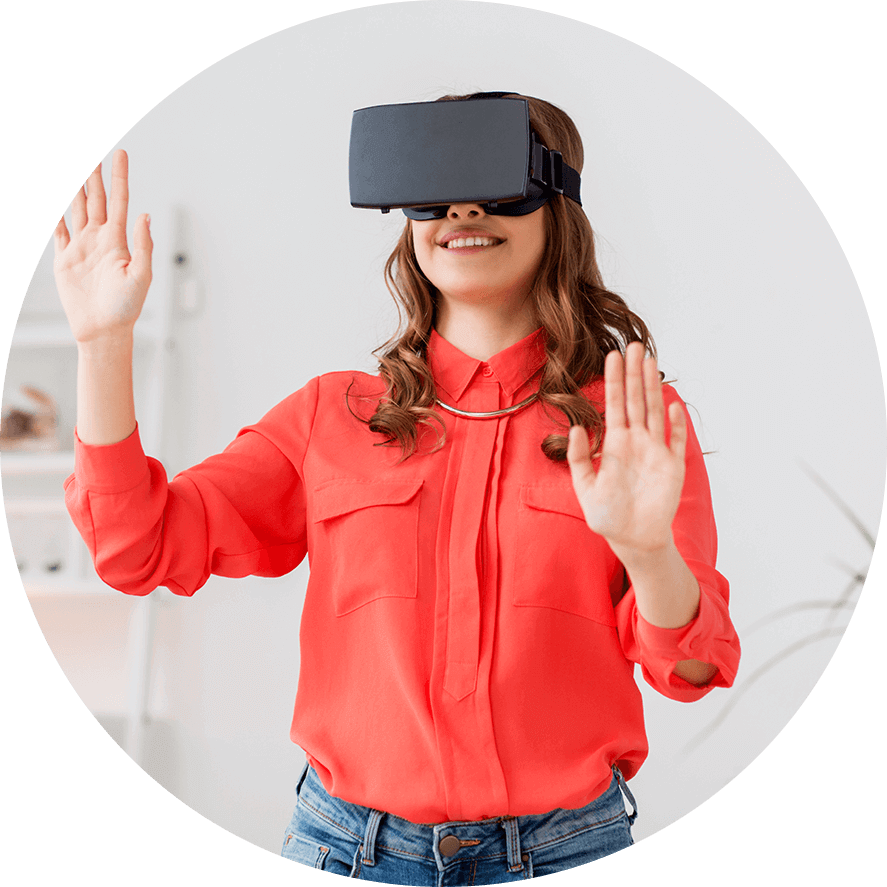 ar & vr apps
Our Augmented Reality App Development Services
We develop powerful AR apps that lets user interact with real-world object with added digital information.
Our augmented reality developers builds creative AR apps with cutting-edge technology and features.
As an augmented reality app development company we deliver customized mobile apps leveraging the latest AR tool kits, which adds value to your business. Our engineers understand your business model and follows a holistic approach to deliver advanced functionalities and show augmented data on mobile screens.
Our AR developers create robust architecture to build scalable apps that work seamlessly on all supported iOS and Android devices. We delivers engaging products with innovative features to complement with real-world scenarios.
We are an augmented reality agency who incorporate stunning interface and functionalities to deliver user-friendly mobile apps and AR gaming solutions. Our engineers work closely with you to understand your requirements and deliver up to you expectation.
AppsChopper deliver sophisticated mobile apps with visuals, animations and user experience carved specifically for your business vertical. Our AR app engineers works to serve you till your satisfaction and integrate iterations required within the app for making it pixel-perfect for end-user.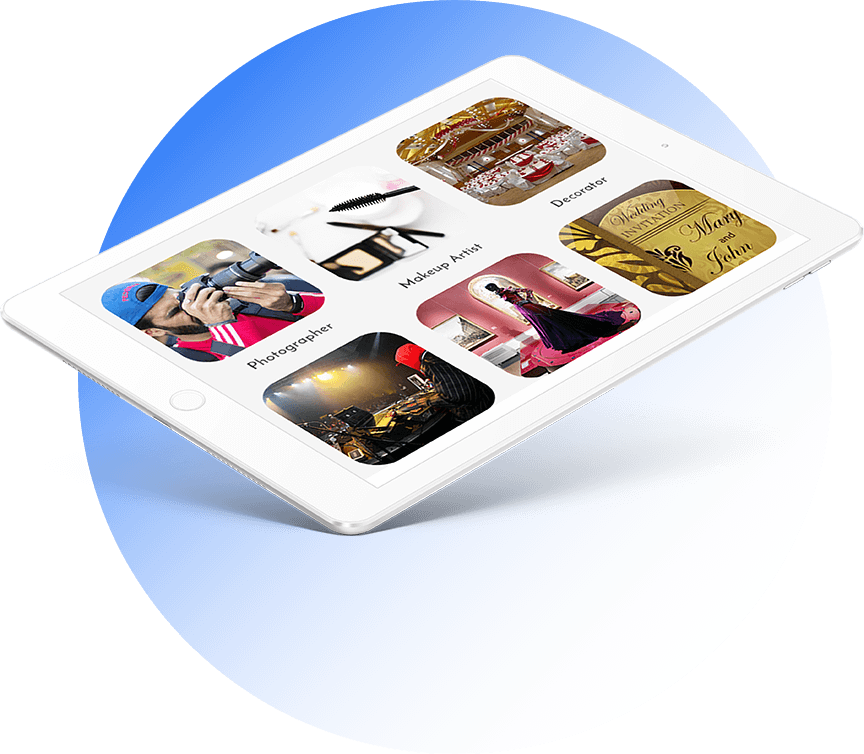 AR App Development Expertise for Business Needs
We aim to portray your imagination through actualization leveraging cutting-edge-technology to refine your users' overall experience. Our app engineers utilize maximum out of AR toolkits and implement aptly to create a full-fledged app.
Our team creates innovative functionalities and get best out of it through analysis and proven strategies. We assist you in creating enhanced workflow, design collaboration, etc., through our AR apps services to help meet your business objective.
As an augmented reality apps development company, we help you use maximum benefits of the emerging technologies for your business through advanced AR apps, for a range of business verticals. We are blessed with a team of passionate AR developers who create innovative and robust apps, who designs great experience for end-users with following features:
Augmented 2D and 3D effects
Seamless navigation experience
E-commerce AR buying
Engaging mobile gaming
Exploring nearby places
Educating students & presentations
Maintenance and repair training
Advertisement and promotions
Why Our AR Apps Design & Development Services?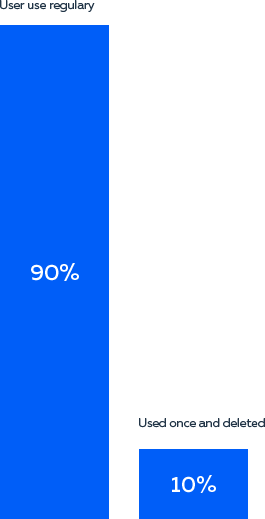 Our app engineers works dedicatedly innovating with the latest AR toolkits to deliver best in-class AR app development services. We have served unique and customized apps for some of the fastest growing startups, agencies and organizations across the globe.
Our AR developers are well versed working on most popular tools like ARKit, ARLab, Vuforia, Wikitude, ARToolkit, Easy AR, Kundan, Maxst, NyARToolkit and many more. We leverage toolkits proficiently to develop competent and scalable AR apps to develop custom app functionalities.
AppsChopper renders world-class AR services with tailor-made solutions. We build business-centric apps for providing immersive augmented reality experience to users, and funnel towards you desired business goal.
Our Virtual Reality App Development Services
We build virtual reality apps that makes user experience a world of illusion.
We deliver VR apps that has easy to curate content for users.
We are a creative virtual reality app development company that builds customized VR app solutions for all business verticals. Our engineers hold experience building awesome apps for education, healthcare, gaming, video, automotive, retail, architecture, etc., domains.
Our VR developers are gaming enthusiasts who love to design out-of-the-box gaming experience for your users. Our team leverage VR gaming engines to build VR gaming apps that people love to play again and again, every day.
We build powerful virtual reality apps with HD visuals, which runs high quality video and stereo rendering for amazing user experience. We make video viewing delightful for users on VR devices with real-like illusion.
With a team of seasoned VR developers, we build apps that works seamlessly on all versions of iOS and Android mobile platforms. Our team makes sure that the apps we build are compatible with the latest and most popular VR gadgets available to user in your target market.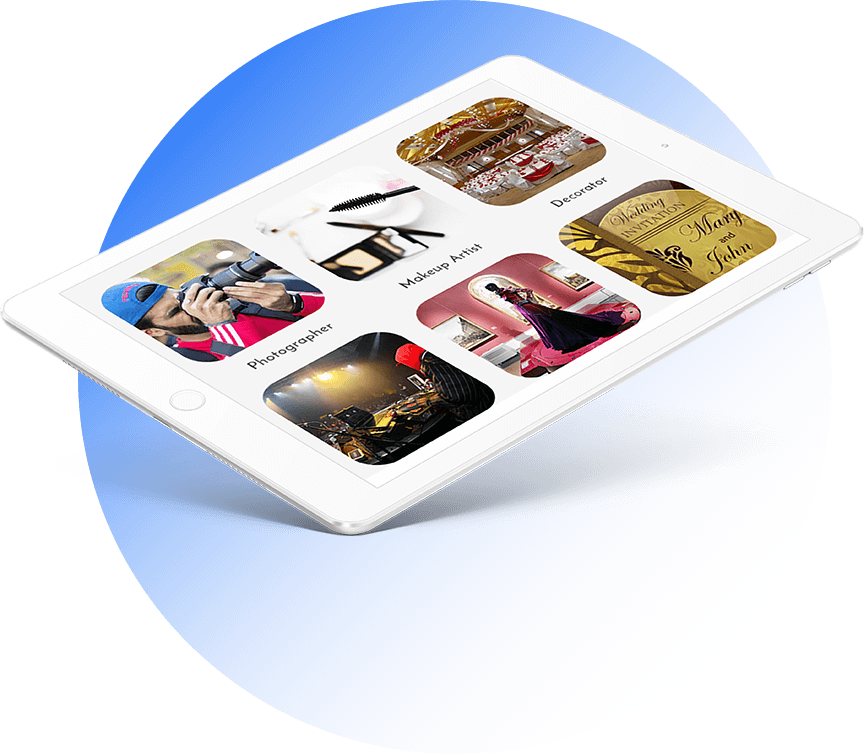 VR App Development Expertise for Business Needs
Our portfolio of VR app development services include designing and developing tailored VR products for specific business needs. We build customized VR mobile apps for training, entertainment, offline & online retail, presentations and your other requirements.
We hold a team of skillful VR developers who holds expertise working on the most popular and advanced 3D VR toolkits like VRTX, Oculus, Virtual Desktop, Bigscreen, Cliff House, etc., for all custom VR products, and Unity & Unreal engines for VR game development.
As a VR app development company, we design beautiful VR apps having great compatibility with VR devices and delivers real-time movement and experience to end-users. We build apps customized for business needs, to help funnel users towards end business goal through engagement within app. We build VR solutions for:
VR apps for Healthcare
VR apps for Science visualization
VR apps for Education
VR apps for Entertainment
VR apps for Sports
VR apps for Business
VR apps for Fashion
Why Our VR Apps Design & Development Services?
AppsChopper is a reliable VR app company that serves you with top-class services. We build performance-packed VR mobile applications for industries including Travel, Education, Food, Entertainment and many more.
We harness the potential of VR technologies to invigorate apps with powerful illusions making user feel their presence in the virtual world. Our team create solutions with app experience designed to involve users more and more within the virtual word and improve the engagement matrices.
Our team works closely with you dedicatedly on the VR projects to understand the business requirements in details, analyze the target audience, user behavior, etc., and design pixel perfect app that helps your business generate revenue.
Our Clients Love Us and Vice-Versa
Showcasing some of the amazing testimonials shared by our clients. We are rated 4.6 stars for AR & VR apps development services, based on over 250 reviews.
Big Brands

Love our Work

We have served business leaders and helped them deliver difference to their users with our mobile app services, and helped startups become brands.