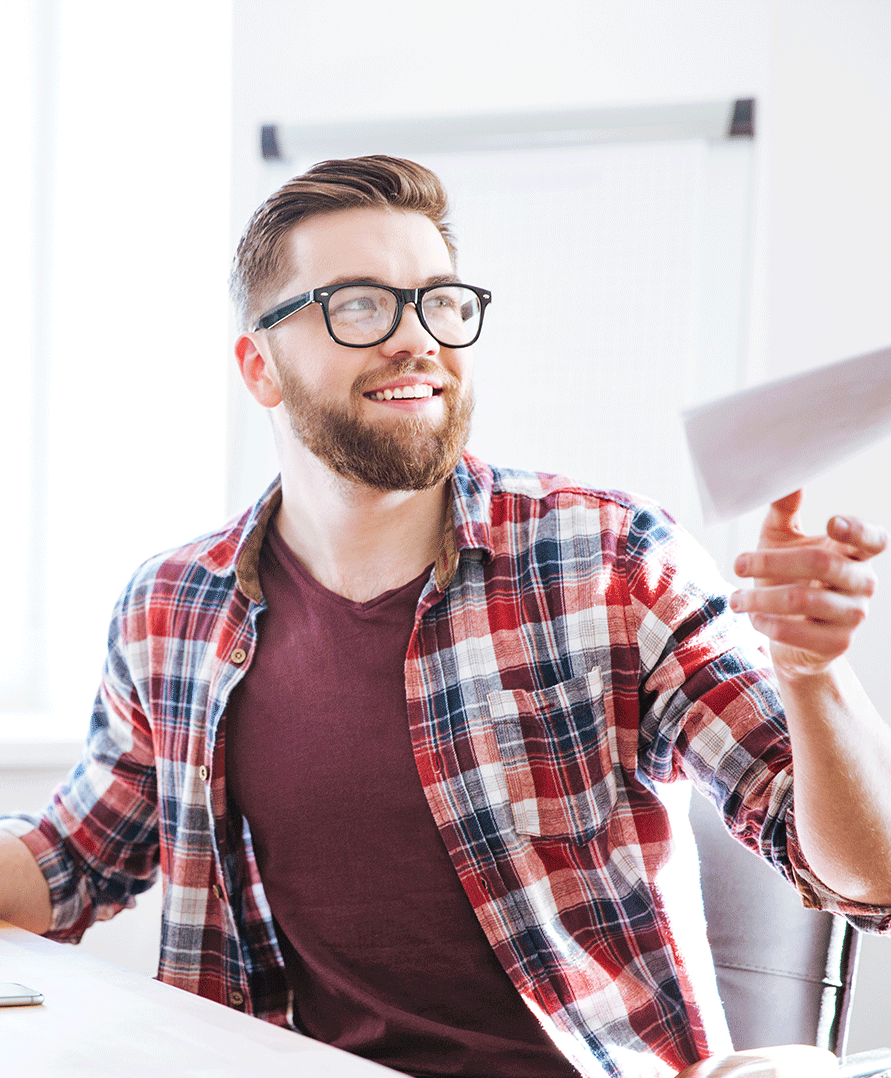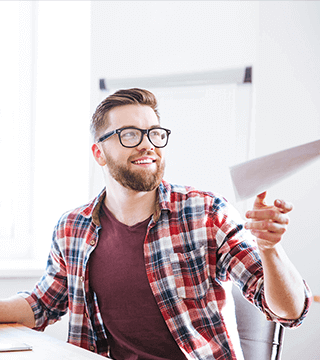 Let's craft
innovative apps with app design service
Our beautiful world deserves beautiful mobile apps. We take mobile app design to the next level with an eye on the UI intricacies to render engaging experience.
We Achieve App Design Brilliance, Every Time
User Interface and User experience are often confused to be one and same. They are obviously not, but there is a dependence relation between them. Our developers understand this intricate relation and know how to achieve the perfect UX. Call it a passion for perfection, when we design an app, we are totally into it. The unmatched skills and extensive experience back our developers in their endeavors and the outcome is nothing short of sheer brilliance.
A user can be turned on or disappointed only by the UI of your app. We ensure that the user interface of your mobile app does not become the reason of your users' dismay. Our app designers are crazy about pixels and push them to areas totally unexplored, creating breathtaking design in the bargain.
At AppsChopper, we put design ahead of development. There are several mobile app firms that boast of appealing design and great development, but a few can actually deliver. AppsChopper has always been the first choice of many well-established and emerging brands for its impeccably designed mobile apps for a plethora of platforms.
A breathtaking UI culminates into a smooth and refreshing user experience. With a clutter of apps in the app stores, it is the UX provided by your app that really matters. A user will continue to use a mobile app only when he or she is able to derive maximum pleasure and utility from the app.
What AppsChopper Can do for you?
1. Concept Formulation
We always initiate our work with the explicit strategy based on the product overview. With the excellent collaboration of innovative concepts, practical ideas, and expedient plans, we chalk out the strategies to determine the client's needs. We pursue pragmatic approach in order to dig out all perspectives & possibilities while distinguishing them through our discovery sessions. Carrying forward the process of conceptualization, we analyze the feasibility of our ideas and outline the mobile app architecture to come up with a useful app for the client's business.
2. Audience & Market analysis
After outlining the ideas, we need to take a brief glance over the target audience and market. With in-depth research work of the market place, we relocate the potential users and identify their moods, preferences, behavior, and mind maps in a proficient manner.
3. Wire Framing & features
As we reach this level, the process of redefining features and interesting functionalities begins. We focus on implementing modified techniques and creative concepts while designing the layout of the app. Our team derives complete layout on the screen and arranges each element perfectly on the desired space. Following this step, we consider using several cutting-edge features for the app's functionality and relate them to build amazing user-experience.
4. Prototype
Known as the pre-engineering process, prototyping offers a visualization to the application prior its development. We tailor out a clickable prototype of an app in this early stage and test in on small target group. In other words, we create and launch an initial prototype among the potential users in order to analyze its functionality and figure out the lapsed points for further improvement. Furthermore, with the product prototyping, we manage our time smartly and experiment the existing features of the app.
5. UI/UX Design
As we roll down to this step, our next objective is to ensure better user retention of an app. In this phase, our team focuses on creating an interactive UI design that appeals the target audience and builds enhanced user-experience. Our experts lay down their efforts and expertise while sketching the artwork, UI, and UX design of the app which are favorable for branding and user-engagement.
6. Product Development
The core development process specifically begins from here. Our smart developers are versed with the technical expertise in the agile development and integrating the stunning features with seamless coding. In the phase of engineering development, we prioritize both quality and pixel-perfection in order to keep a match with the client's requirements. In the collaborative atmosphere, our professionals are free to innovate their creative concepts and make use of right technology for product development.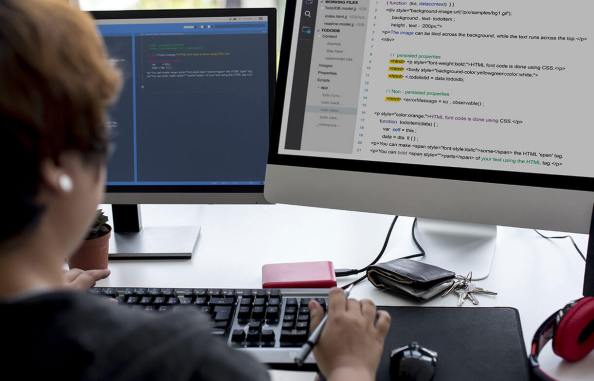 7 .Testing & Quality Analysis
Now the real excitement starts as the fully-functional application is ready for the display and testing process. We deploy up-to-date methodologies and technicalities for the quality analysis and testing of the product's functionalities. Once the final product is developed completely from its prototyped version and approved by client, we present it for multiple tests. Our experts evaluate the performance of each module under different conditions and functionalities to eliminate any chance.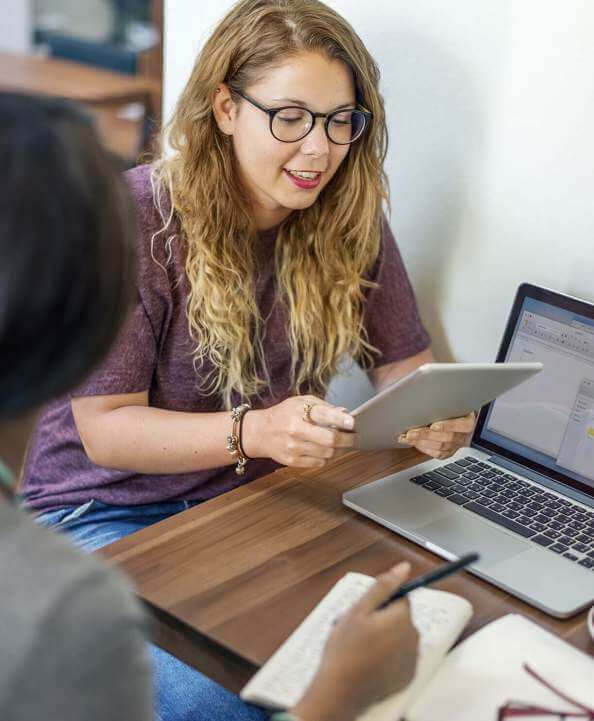 8. Refining And Perfection
Even if we have brought the finalized version of a product to the client, our responsibility is not finished yet. After ensuring satisfactory results from quality analysis & testing, we continue to refine the product design for further improvement and get outstanding feedback from the audience and our client. From the product launch to post-deployment support and maintenance, we ensure getting the positive response from clients and their customers.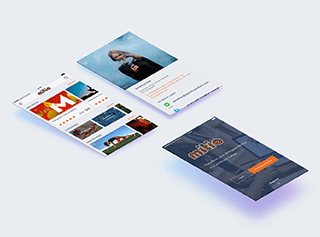 Add Life To Your Ideas
The design process we follow is innovative and interactive. We do not just see your app ideas as mere wireframes, instead, we try to visualize it and create prototypes that bring us closer to the actual design. We inject life to the app ideas by making their design intuitive in order to enhance the UX it offers.
Our app designers work relentlessly on your mobile app's UI and make improvements till it meets the requirements laid down by you. The entire process comprises making prototypes and animations for the app and taking them further once they are approved. We love to include our clients during the design process, thus making the process highly collaborative and inclusive.
approach
Follow the right approach to design an app
Pushing the app design to the back foot can be a grave and amateurish mistake on your part. Investment on mobile app design will lead to a better user engagement and it will, in turn, enhance your return on investment.
When you create great designs early, you are also paving a smoother path to simple future updates and reduced cost of support and maintenance. Designing for your intended audience ensures that you totally engage them.
Convinced?
Share your App Idea with us