something to read
blog
Apprise yourself with the latest technologies, developments and innovations in the mobile app industry with these highly informative blogs.
30 December 2015
AppsChopper had recently announced an exciting wallet recharge offer which received thundering response. In order to allow more people to enjoy the offer, the offer has been extended till 15th of January. The features of the offer have been kept unchanged and you get the same...
Continue reading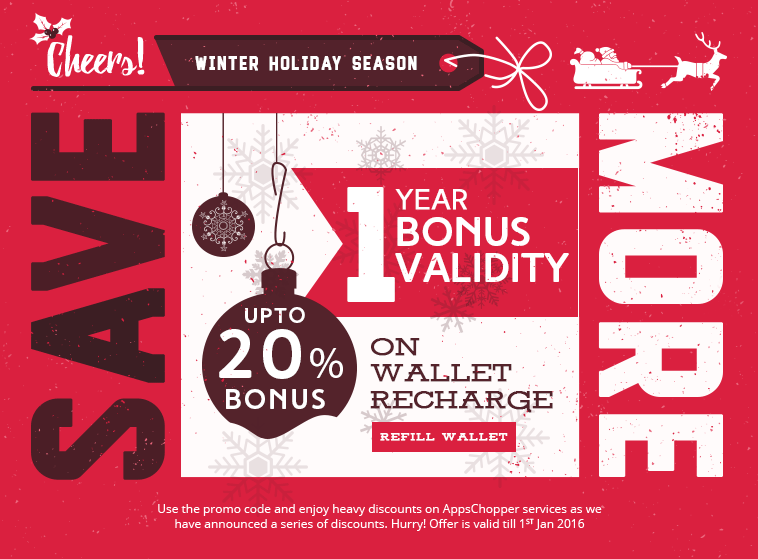 10 December 2015
This Christmas and New Year, get ready to enjoy a huge bonus of upto 20% when you recharge your.
Read more