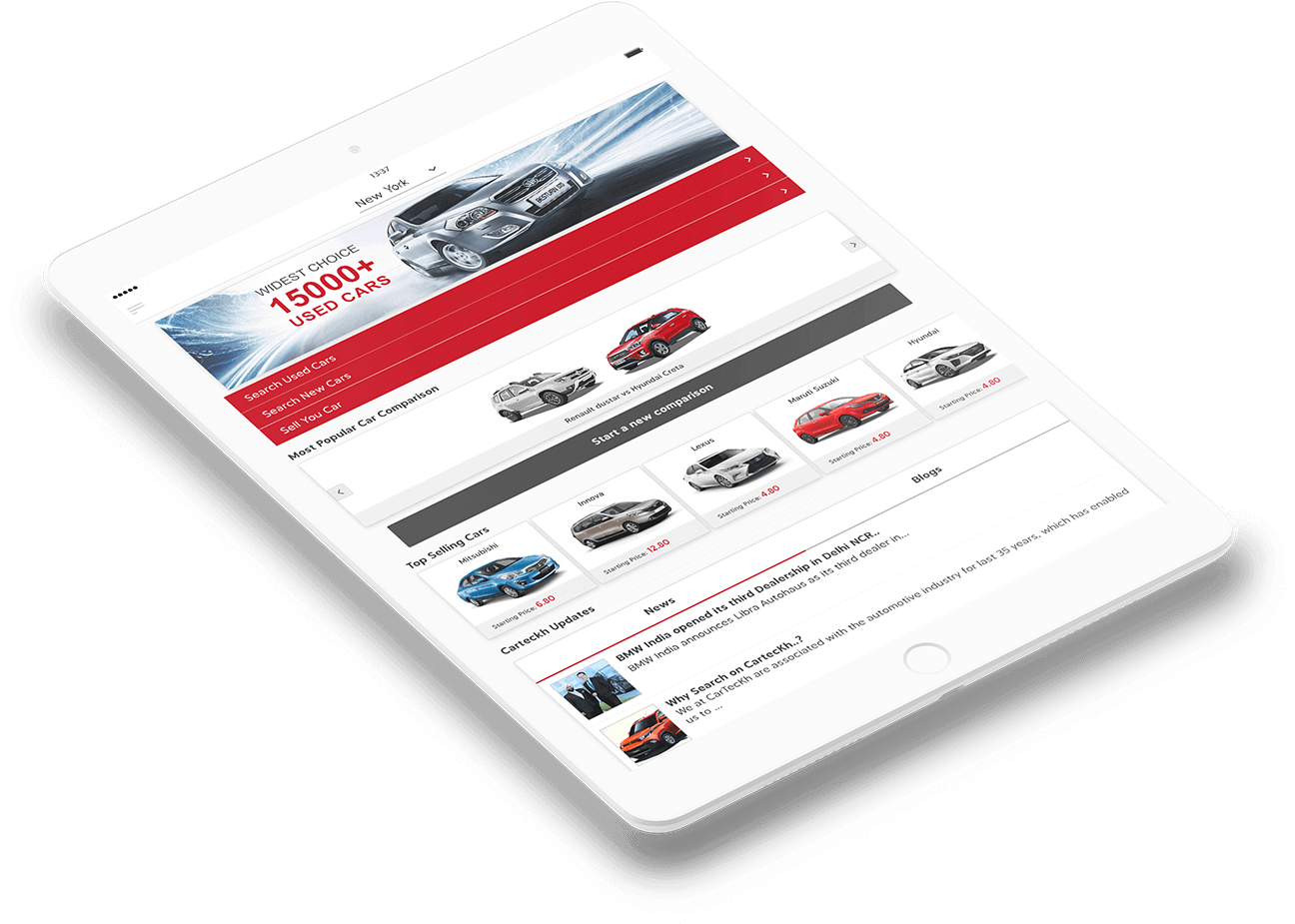 Car Trade App Development Features
Searching the cars through our car trade portal app is an exhilarating experience for car lovers, our car trade solutions' customized search option to find their favorite cars among millions. Buyers can sort out both used and new cars matching their budget and preferences.

Our car trading engine makes selling or buying car hassle-free, without unnecessary paper works or any other formalities. Once your buyers find an apt choice by going through specifications, features, etc., they can initiate the car buying process directly.

Buyers can easily calculate EMI of the car, through app, conferring their ability to afford, once they find their dream car. Interested buyers can easily go through certain updated details of cars and purchase the right one with the car trade app.

Our car trade solution gives an easy option to locate nearby car dealers, which enables car lovers to easily spot the best dealers for buying or selling cars without any intricacy. Using the app, they can easily strike with reliable dealers and enjoy lucrative offers.
Car Trade App Developent Key Features
Car brand selection
Filtered tools
View car's exterior & interior
Service center listings
Assistance contact numbers
Why Our Car Trading Solution?
Our car trade portal is a complete solution for enthusiasts to keep a check on the latest cars, check & compare specifications, trade old cars, buy the latest from dealers and a lot more. Easing out complications faced by car lovers in purchasing/selling cars, the car trade engine is a perfect integration of user interface and innovative features for letting your users experience a convenient car buying or selling process.