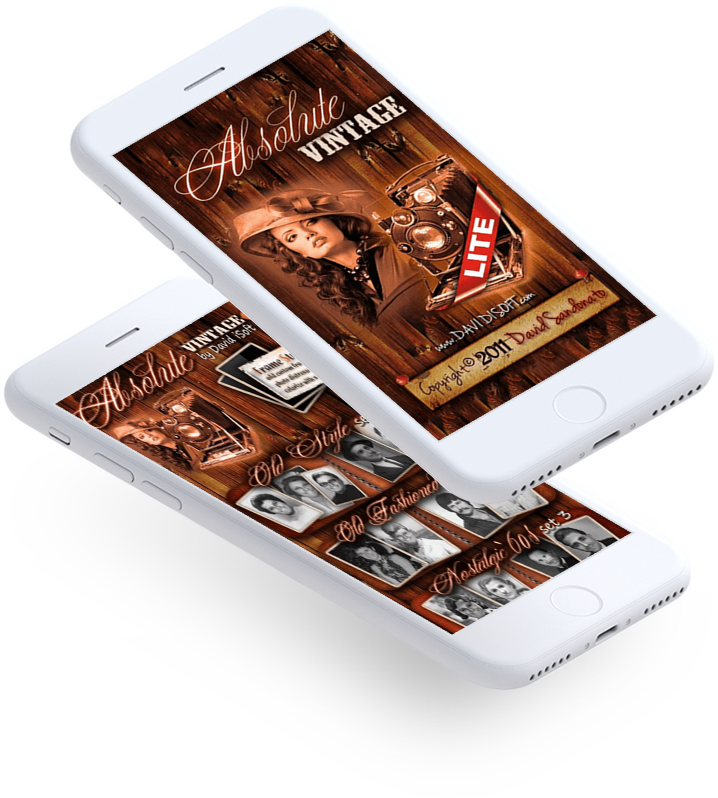 About Absolute Vintage Lite
With Absolute Vintage Lite, users can choose an image from their library, put their face to another body and can use it with props like glasses, cigarettes, old frames, etc., to make the image a real vintage. Users can save their phone, email the image with ease, or can directly upload it on Facebook or other social channels.
Features of Absolute Vintage Lite

Face Regulation with Optimized Algorithms
Face Regulation optimized algorithms for brightness and contrast editing allows changing the view of photo. Users can find the color of their face matching the mask color.

150 Masks and 30 Photo Frames
Users can find 75 masks for women and men each, and a total of 30 photo frames to make a vintage photo.

20 Accessories to Choose From
Users can get an absolute appearance of vintage images with 20 different accessories such as hat, eyeglasses, etc.

Rotate and Zoom the Face
The mobile app allows users to adjust the face size and rotate it with the use of 2 fingers at the same time.
Save, Send & Upload Image
The app lets users save their final vintage image in a photo library. They can also send it through email or directly upload it on social media.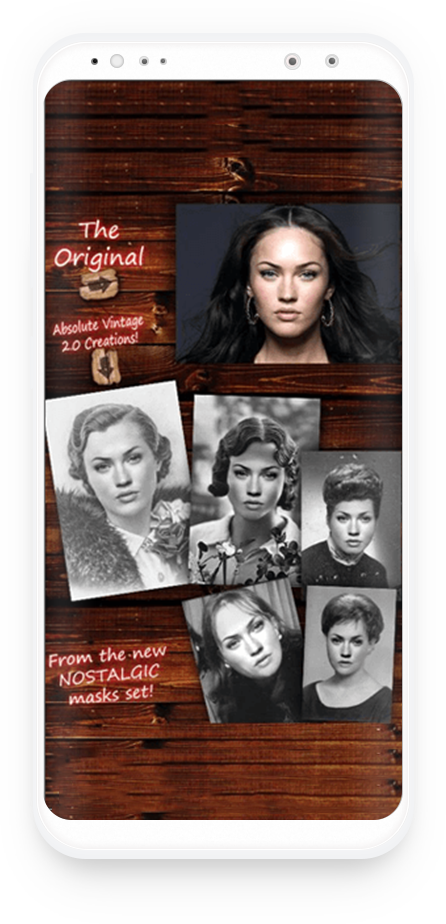 Absolute Vintage Lite Screens