Health & Fitness App Development: Upgrade Your Fitness Regime via Custom-built App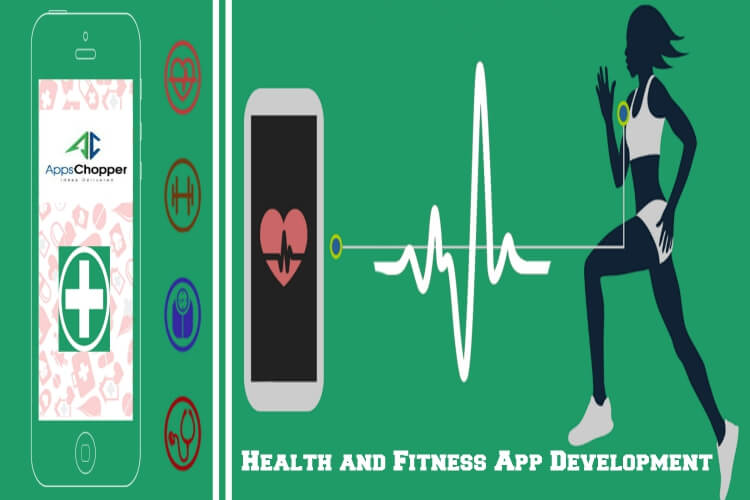 Health & fitness maintenance is important to sustain a disease-free and healthy lifestyle. In other words, you need to manage your eating habits along with daily schedule in order to stay fit and de-stressed. Many people follow a balanced diet and perform daily exercises to get rid of various health diseases simply using customized health and fitness management application. Nowadays, these types of apps are adapted by the global population & that's why, health & fitness app development service providers are generating huge profits due to upsurging demand.
With the arrival of wearable technology, it becomes more easier to monitor your fitness level as you can upgrade your health condition by accessing these advanced & innovative apps via smart and portable wearable devices. You can search out numerous applications in the app stores that are completely meant for healthcare and categorized as below:
Workout and regular exercise: Many health & fitness app developers consider few pointers in order to create a useful & interesting application for everyone. It is generalized that proper workout and fitness management are the major factors to know for health & fitness app development so that more & more people may access these types of apps on regular basis.
Personalized trainers: You can easily switch to customized view of illustrations, graphs, models, and video depicting yoga, exercises, postures, and more via a health & fitness app. The health & fitness app development is primarily favorable if integrated with wearable gadgets and deliver enhanced user interface. So, you just have to access these apps to:
• Get detailed overview of your fitness graph as per your preferences
• Setup a well-defined fitness schedule, keep a track on fitness level, follow regular diet
• Determine overall running speed and analyze workout intensity
• Gather essential tips along with health-based challenges to tackle every day
• Check out the latest videos & tutorials from gym trainers & virtual experts
Get in Touch for Health & Fitness App Development
Contact US
Overall fitness on track: The health & fitness app development enables users to plan their daily workout schedule that is helpful to follow regular exercise schedule. These types of apps are highly recommendable for those who want to stick to healthy diet and aspire to track the improvement in their overall health & fitness level. Many users are familiar with smart wearable devices and they enjoy to reach out their fitness goals via custom-built apps compatible with various smart devices like fitness band & smart watches.
Health & fitness apps for gym owners
People attend yoga sessions and gym regularly for their specific health & fitness needs. While their trainers and experts keep the records via a user-friendly app and track their activities or performance in the gym. They also perform the various sets of exercises as required and train them properly so that they can use sports equipment in an appropriate manner. Thus, it is clear that health & fitness app development is a profitable concept not only for fitness lovers but for their trainers as well.
Making money via health & fitness app development
People rely on health & fitness apps to maintain their health with professional recommendations and guidance. Many popular fitness tracking apps allow users to discover effective workout styles, appropriate fitness regimes, get regular nutritional tips, check out daily health journals, and more. So, you can generate huge profits with health & fitness app development knowing this fact that these types of apps are in trend among the people. Many health & fitness apps sell sportswear, gym equipment, nutritional packages to facilitate users and make money.
A fully customized app with an advanced database, fitness planner, accurate speed calculator, clock to set a timer, video tutorials & videos from experts, a reference to health forums, description of yoga poses and exercises or more completely favors health & fitness. In short, you must go for health & fitness app development to spread out a new concept for better health & improved fitness.