Reading Time:
4
minutes
Apple has unveiled its latest chip for newer iPhones and all set to give a major boost to iOS app development. In this blog, we'll discuss how Apple's new chip will expand your business horizons through iOS apps.
Apple recently announced its newest generation of iPhones – iPhone XS, iPhone XS Max, and iPhone XR with some exciting future upgrades. And with that, Apple announced its new chips: the A12 Bionic. All the new iPhones were launched with a major hardware upgrade, the A12 Bionic chip.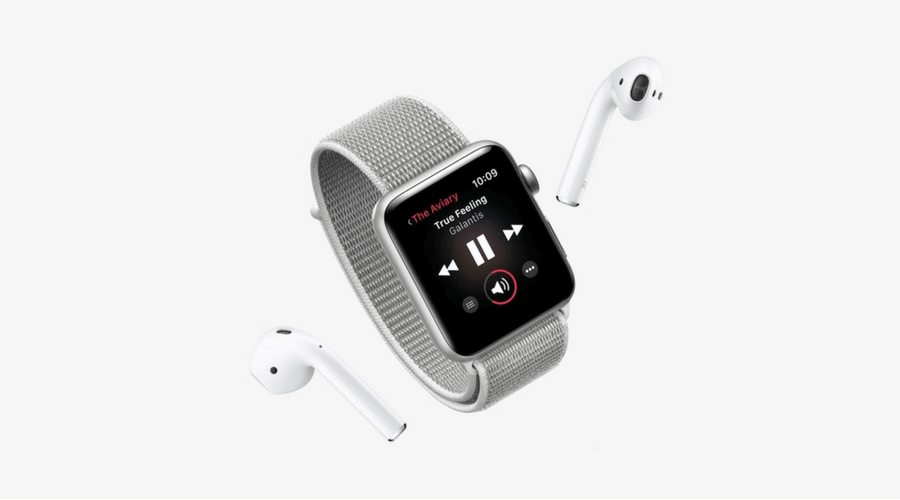 What makes the A12 Bionic stand out is that it's built using a 7nm process. The 7nm chip is quite small compared to its predecessor A11 and created a stir in the app development industry with its unmatched potential.
The much-debated new-generation A12 chip has triggered the forecasts of the changing face of iOS app development with the latest technologies. Since its revelation, various predictions have been made in terms of how the new chip will lift iOS app development and help businesses reap potential benefits to expand their scopes and horizons.
Let's discuss how Apple's next-generation hardware will improve iOS apps and how your business can reap maximum benefits.
Smart, Powerful, Faster, and Efficient CPU
With two performance and four efficiency cores, a four-core CPU, A12 is 50% faster and efficient than A11. It can accomplish even convoluted works with such ease, and the A12 Bionic bumps that up to eight cores, it can handle 5 trillion operations per second.
Impact on iOS App Development:
Now iOS apps will be more efficient and capable of handling even complex tasks with great efficiency.
iOS development companies will now be able to focus on developing apps that can manage day-to-day workload without any issues and churn out tremendous performances.
Leveraging new technology, iOS apps can be developed with an enhanced computational task.
No matter how complex your business operation is, you will get big gains with performance-packed and scalable apps.
More Efficient Battery Life
Apple A12 chip brings huge gains to battery life, it's better manufacturing process will bring the same time using less power. Packed with tight features increase performance and use 40% less power, thus saving power.
Impact on iOS App Development:
Reaping out the new hardware allows the app development company to develop power-efficient apps that can run long-lasting even with a lesser battery consumption.
With efficient battery life, users can now get more time to engage with interesting content, such as watching videos, playing games, using social media, and more.
Users look forward to engaging with those apps that consume less battery. A newer version of iOS will be more engaging and help your business discover more potential customers.
With your new app, users don't need to frequently change their battery to stay engaged with their favorite activities. This enhances their experience.
Faster Graphics Processing Unit (GPU)
A12 includes dedicated neural network hardware that Apple calls a 'Next-generation Neural Engine.' M12 Motion co-processor and a Neural Engine with 8 cores for up to 5 trillion operations per second. The A12 also integrates an Apple-designed four-core GPU with a 50% faster graphics performance than A11.
Impact on iOS App Development:
iOS developers will be more focused on building visually refined apps with a major boost of UI/UX design to make you stay ahead of competitors.
Users love to engross with detailed games with really like sounds and motions. They can experience thrilling graphics when playing 3D games, watching videos, and more.
The new app will bring more customer engagement and more opportunities for propelling your business growth.
Neural Engine with Core ML Platform
The newer iPhones are the best machine learning platform because A12 consists of 7nm transistors with 6.9 billion transistors. Endowed with 5 trillion per second, Neural Engine extends up to the core ML platform and can easily recognize patterns, make predictions, and more.
Impact on iOS App Development:
With the Core ML platform, developers can build much powerful iOS apps endowed with the real-time machine learning experience.
The app can be more intelligent and advanced, and can easily predict what users are looking for based on their behaviors and actions.
The app developed with newer iOS can provide your users with personalized content to engage them more, sustain, and make them use your app again and again.
The advanced iOS apps can be used to cater to your custom business needs in a better way.
Improved Security
On devices with A12 and S4 SoCs, the secure storage IC is designed with immutable ROM code, a hardware random number generator, cryptography engines, and physical tamper detection. Designed with cutting-edge technologies, the next-generation chip supports an advanced security feature Face ID to make the device secure.
Impact on iOS App Development:
The app can now be a more secure harnessing Face ID feature to access the app.
With a new app, your users don't need to deal with complex passwords; rather, they can use their face to access the app.
The iOS app development company can enhance users' experience by letting them use their faces for the password even if they wear a hat, glass, etc.
Face ID minimizes any possibility of hacking, and you can easily win the confidence of users by letting them access more secure iOS apps.
Memoji
The new chip combined with TrueDepth camera for Face ID can easily capture some impressive facial muscles and allow users to create memoji, an avatar that reacts, behaves, and looks like them.
Impact on iOS App Development:
The iOS app development companies can now focus on developing the new app that includes exhilarating the memoji feature to make the app even more appealing and impressive.
The new feature will improve the user's chatting experience and impress your loved ones with new and creative memoji.
The app will be best to cater to your business's specific needs and can discover endless opportunities for customer engagement.
Final Words
Every year Apple puts constant efforts to upgrade its devices with advanced hardware and emerging technologies to improve user experience. The introduction of A12 has opened a door of opportunities for iOS app development companies. Now, they can reap maximum benefits and delight their customers with more intuitive, faster, feature-packed, secured, and responsive iOS apps.
We would love to hear your comments relating to the post. Got some other thoughts? Drop us words through our contact page.