Responsive Web Application Design & Development Company
We offer web apps design and development services to create scalable, intuitive and performance-packed web applications accompanied with robust features to enjoy higher user engagements.
Our web app team delivers responsive web applications that opens flawlessly on all screen resolutions. As a web agency we help you take your business to the next level with a web platform to increase your customer base.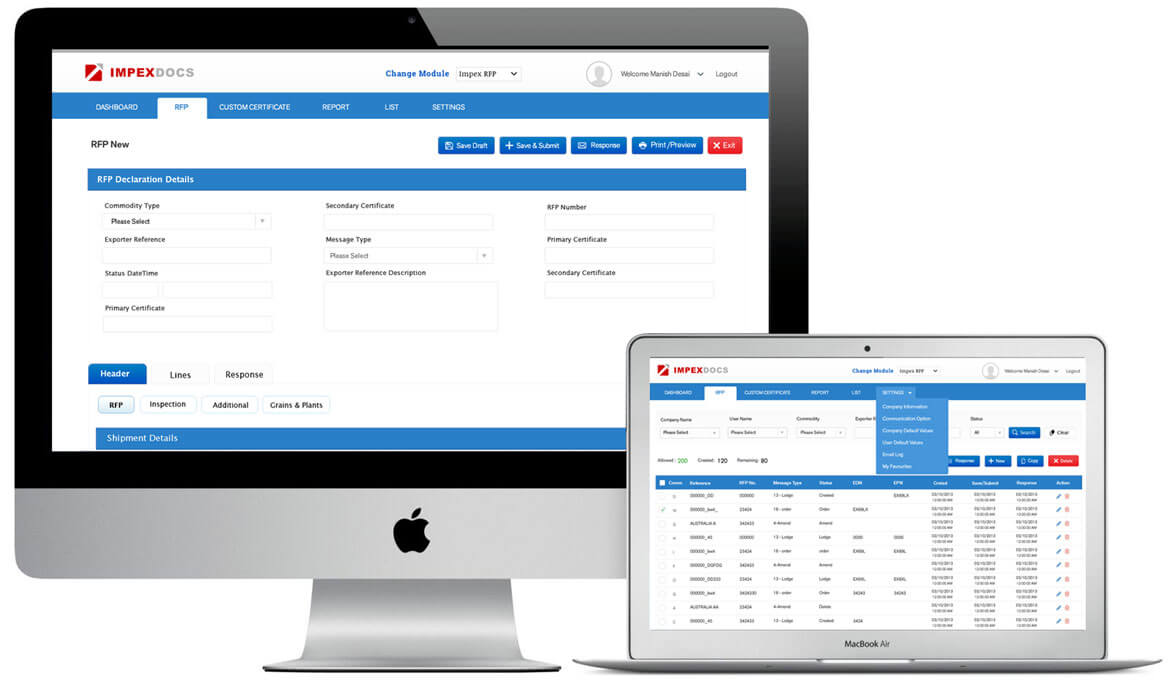 responsive web apps
Our Responsive Web Application Services Spectrum
We design and develop responsive web apps that opens seamlessly on all screens
Web apps that people love to use again and again
Responsive Web Apps
We follow industry standards and best practices to build web applications that opens flawlessly on all desktop and mobile devices irrespective of the screen resolution. Our team creates responsive web apps that offer easy-to-use experience to your end users.
Web Apps Design
We design web applications with robust architecture enabling users to access respective data only. Our team carve data flow at hierarchical level and pushes data to authorized user set, and of course the visual is soothing and navigation is user friendly.
Web Apps Development
We develop web applications on some of the most demanded frameworks including Java, AngularJS, PHP, RoR, CMS, etc. Our team delivers scalable and performance-balanced web apps that works swiftly even on high usage.
Custom Web Apps
We build customized web app solutions for specific business needs, which are used as a product for SAAS based monetization model. Our team design and develop web app products that helps business generate revenue.

Refining Business Success With Responsive Web Apps
We develop powerful web interface for your business as a highly responsive web solution to pave the way of your business growth. Our experts amalgamate proven approach with the right strategies to code advanced web apps for your custom needs.
We carve responsive and user-friendly web apps to serve different level of techie and non-technical user-base, and designs it for ease-of-use of all. As a leading web app company, we serves you with the right app solution based on your requirements, goals, market and target audience.
We offer web app development services to code web applications that are rich in functionality, aiming to provide out-of-the-box experience for users on desktop and mobile devices. We deliver creative, robust, scalable and responsive web apps that cater to specific needs of organizations.
Our Responsive Web Apps Development Portfolio
We have developed amazing web applications for wide range of business verticals, sharing some from the huge list of our app portfolio.
Web App Design & Development Benefits with AppsChopper
Dynamic web apps design team that determines imperative aspects of responsive web applications.
Strategic web apps development process to deliver high-quality web applications.
Full Compatibility Support: Our app designer and developer creates tantalizing interface to make web app fully compatible on different OS platforms and devices' screen resolution, to yield high-grade experience.
Feature Monitoring Facility: As web design and development agency, we use modern communication protocol and tools, which enables you to keep eyes on every important progress in regard of responsive web app development.
24/7 Technical Assistance: We are available 24/7 to handle your queries and cater them with the right solutions. Our technical representatives helps fix the issues and provide assistance with high level of dedication.
Value-Based Services: Being a web application services professional we follow proven approach and industry best practices to deliver quality web applications that returns value over your investment.
Our Web Apps Design & Development Expertise
Our web app development team has been working on delivering responsive apps across the world for a variety of industries including e-commerce / online shopping, hiring marketplaces, social media, food ordering, kid's daycare, transportation & logistics, lifestyle, photography, and many more.
As a web application development agency, we have delivered a range of responsive web apps on most advanced AngularJS, PHP, Java, CMS and other technology platforms. Our team holds expertise in designing and developing web apps following best methodologies and industry coding standards.
Our Clients Love Us and Vice-Versa
Showcasing some of the amazing testimonials shared by our clients. We are rated 4.7 stars for web app design and development, based on over 250 reviews.
Big Brands

Love our Work

We have served business leaders and helped them deliver difference to their users with our mobile app services, and helped startups become brands.