Get Clone App Similar To Sarahah & Get secret Responses From Unknown Users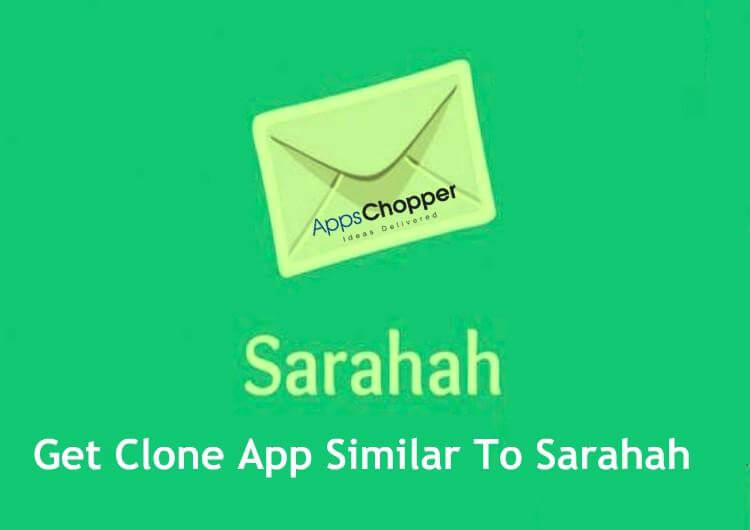 Liking the most viral anonymous messaging app? The launch of Sarahah app brought up a big fascination among those who are in constant hunt for trending news from the technological industry. This secret messaging app gained huge popularity in a shorter span of time with the ever-increasing number of app searches & ranked among the most-downloaded app in app stores. On one hand, many users found this app interesting to know someone's feelings while several industrialists referred it as the best personalized messaging app to receive feedback from their employees.
The unique concept of Sarahah messaging app influenced innumerable startups, organizations, & entertainment agencies are influenced & they repeatedly favor its significance in the official work areas. Being the most sensational app for secret messaging, many people are still unaware of its actual existence & use. Go through the given below para to know more about this trending social media app.
Sarahah means honesty in Arabic terms. This anonymous messaging app was basically designed to get true reviews or feedback from employees of any organization. Last year, Sarahah app was officially launched & now, it is available on iOS & Android app stores for free. If you are also aspiring to introduce a clone app similar to Sarahah, let's define some interesting features as specified for the process of messaging app development like Sarahah.
* Create personal profile & share its link across social media platforms
* Receive direct responses & reviews
* Write constructive messages as a feedback from your side
* Every message remains personalized & invisible to others
* Mark & view your favorite messages
* Delete spamming messages & check out the lists of blocked users
* Simple account deactivation & activation
* Filtered search options to find specific users
* Buttons to enable/disable notifications
Get in Touch for Mobile App Development Services
Contact US
Once users create their profile on a Sarahah-like messaging app, they can share their personal profile link among others. If someone is interested to drop any message, feedback, or thought, he/she will click on your profile's link that will redirect them on the green pop-up page displaying "Leave a constructive message". Our Sarahah alternative apps like Toupp enable users to check out their messages secretly & mark them as favorite if they make them happy. So, you need to approach AppsChopper & get clone app like Sarahah to know your employees anonymously.